Florida family mourns loss of third child to inherited syndrome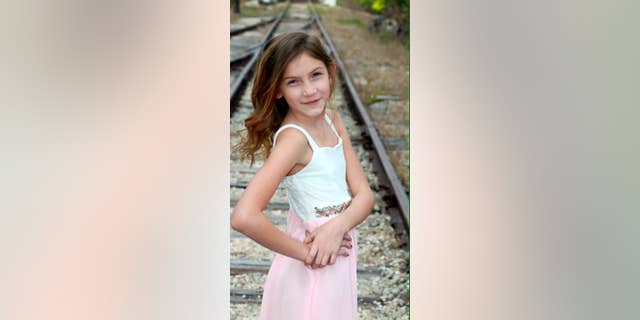 NEWYou can now listen to Fox News articles!
A Florida family is mourning the loss of their 10-year-old daughter after an inherited condition that also claimed the lives of two of their other children took her life as well.
Naples Daily News reported that Erin Mading and her husband, Benjamin, had five children when they learned about Lynch syndrome, an inherited condition that increases the risk of colon cancer and other types of cancer. The National Institutes of Health (NIH) estimates that among the 140,000 new cases of colorectal cancers diagnosed annually, about 3 to 5 percent are caused by Lynch syndrome.
Isabella, who was diagnosed when she was 7, died Saturday, Feb. 6, at age 10, after suffering from a brain tumor linked with the syndrome. Cody, Isabella's 17-year-old brother, died in 2010, and her sister Averi died three years later at age 17. They were both diagnosed with Lynch syndrome too.
Erin Mading, Isabella's mother, told the newspaper that Isabella "just flourished" during the last year of her life, and she described her as "the social butterfly of our street."
NaplesNews.com reported that the Madings relocated from Bonita Springs, Fla. to Pittsburgh so Isabella could undergo an experimental infusion therapy that was part of Bristol-Meyers Squibb's compassionate drug program. On Halloween 2015, Isabella began the treatment, which targeted the cancer in her brain and that doctors administered every two weeks. Despite undergoing seven infusions and surgery to reduce swelling, Isabella's tumor kept growing, the newspaper reported.
"It was just more than we expected," Erin, 41, also mother to 20-year-old Kylie and 15-year-old Olivia, told NaplesNews.com.
According to the Mayo Clinic, if one of the parents possesses a gene mutation for Lynch syndrome, there's a 50 percent chance they'll pass it along to each of their children. NaplesNews.com didn't report whether Kylie and Olivia have been diagnosed with the syndrome.
Erin said Isabella wanted to become a nurse when she grew up. Watching medical professionals interact with her brother and sister as they underwent treatment inspired her career choice.
"[Isabella] grew up in a hospital with her brother and her sister," Erin told the newspaper. "She had a wisdom beyond her years."