Florence Welch surprises Texas teen in hospice with a private performance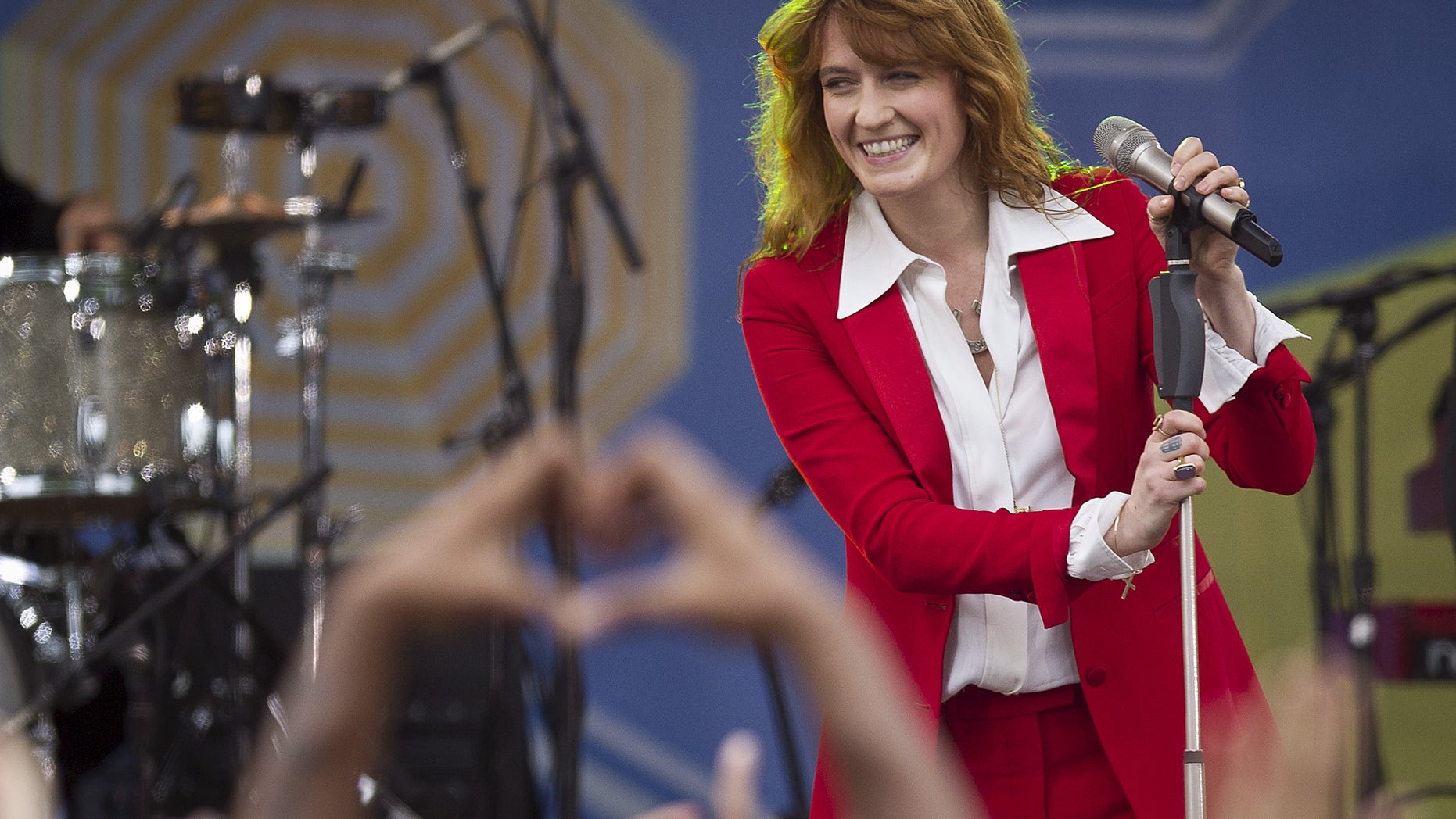 An ailing 15-year-old in Texas got an unexpected visit Friday from Florence Welch after she was too ill to leave her hospice room and attend the Florence + the Machine frontwoman's concert.
People.com reported that the patient, whose name and illness were not disclosed, had planned on attending the concert with her best friend. But after multiple setbacks the week of the show, Christie Kramer, her nurse practitioner at Hospice Austin, decided against it because the girl was not well enough.
"We tried to entertain the idea and it felt so scary and overwhelming for the medical staff and her mother that finally I said no, and my heart broke again," Kramer shared on Hospice Austin's Facebook page.
Christopher House and staff at Hospice Austin contacted Welch, 29, who agreed to host a private performance with guitarist Rob Ackroyd. The room was "stuffed to the gills with teen friends," Kramer wrote in the post.
"[The patient's] mom burst into tears of joy at the sight of her and Florence gave her a big hug," Kramer also wrote.
Hospice Austin posted two clips from the performance that show the girl and Welch singing "Shake It Out" and "Dog Days Are Over" as Welch holds her hand.
"There were shrieks and squeals and so much joyous music and singing and tears and tears and tears of grief and joy and hope and love and utter devastation," Kramer wrote, "and somehow simple kindness made everything better."