Faster Stroke Care When Patients Come by Ambulance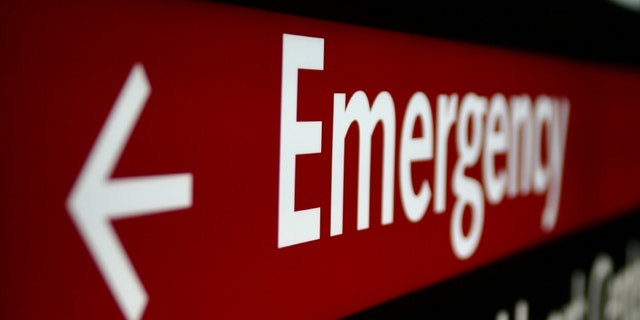 Patients with stroke-like symptoms get brain scans faster when they arrive at the hospital by ambulance than when they use a taxi or private car, a new study suggests.
Such scans are necessary to make a diagnosis, and doing them quickly ensures early care and better outcomes.
Based on 14,000 patients, researchers found that those who came in by ambulance were twice as likely to have their scan done within the time recommended by guidelines.
And when the hospital was pre-notified by the ambulance, patients were almost three times more likely to get a timely scan.
"EMS (emergency medical services) impact doesn't just stop at pre-hospital care, it can have an impact in the hospital as well," said Mehul Patel, from the University of North Carolina in Chapel Hill, whose findings appear in the journal Stroke.
Nearly 800,000 Americans suffer a stroke every year, with more than one in six dying from it, according to the American Stroke Association.
Most of the patients in the new study, seen at North Carolina hospitals, suffered an ischemic stroke, which is caused by a blood clot in the brain. It can often be treated effectively with medications that dissolve the clot, but they must be delivered fast.
"The longer it takes to get treatment, the lower the benefits," said Dr. Maarten Lansberg, a neurologist at Stanford University in Palo Alto, California, who was not involved in the study.
According to Lansberg, a quarter of patients benefit from clot-buster drugs when treated within 90 minutes of symptom onset. After three hours, that number drops by half, and by four and a half hours, the medication is no longer given.
With timely treatment, Lansberg told Reuters Health, "the patient has less disability or is completely cured, and able to go back to all his or her normal activities as opposed to being more severely disabled."
Guidelines recommend that patients should have their brain scanned within 25 minutes of arriving at the hospital, and that doctors should have interpreted the results no more than 20 minutes later.
Overall, only about one in five people had their brain scan completed within that period in the new study, and slightly more had the images interpreted as recommended.
Just over half of the patients came to the hospital by ambulance, which meant shorter delays both for doing and interpreting the brain scans.
On average, it took longer than 72 minutes to do the scan when people arrived by private transport, but less than 48 minutes when they came by ambulance and the hospital had been notified in advance.
One possible explanation for the gap is that hospitals may treat patients who arrive by ambulance with higher priority.
"They pay more attention and evaluate you faster if you enter by ambulance," said Dr. Mathew Reeves, a stroke researcher from Michigan State University in Lansing.
Patel said people should familiarize themselves with the warning signs of a stroke — including slurred speech, blurred vision and tingling or numbness on one side of the body — so they can react quickly if they appear.
"If you or a loved one experiences stroke-like symptoms, call 911 immediately," he urged.