Emergency worker suffers heart attack while responding to teens' fatal head-on collision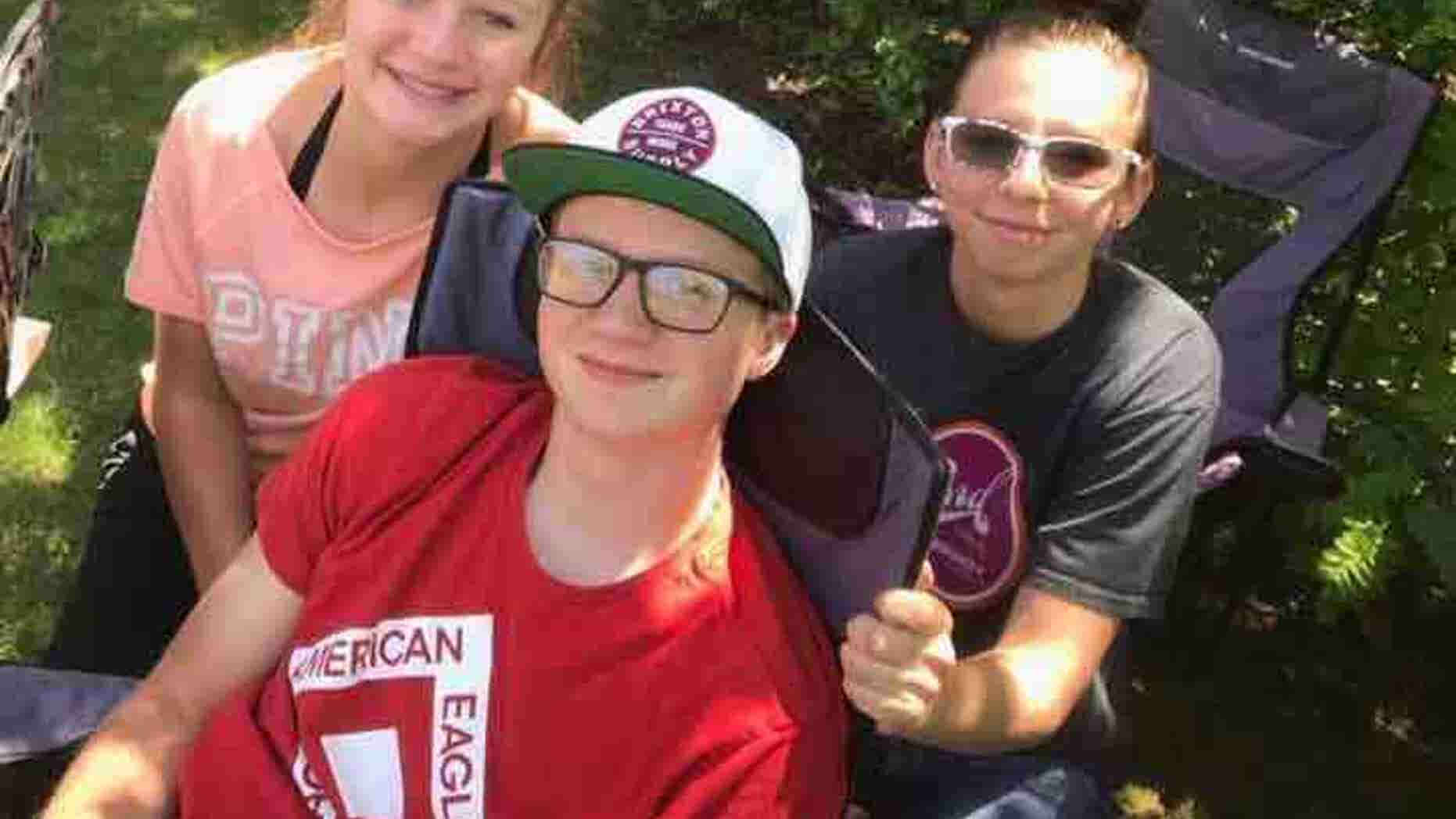 An emergency worker is expected to survive after suffering a heart attack while responding to a head-on collision in Idaho that killed two teen siblings and a 70-year-old man. The unidentified member of the Bannock County search and rescue unit was helping to remove the bodies from the wrecked vehicles when he went into cardiac arrest, KSL reported.
Emergency workers revived him with a portable defibrillator and he was transported to Portneuf Medical Center. While authorities have not released the name of the worker nor of the 70-year-old's injured passenger, they did identify the three victims killed in Sunday's horror crash.
NEW HAMPSHIRE STUDENT CREDITED WITH SAVING CLASSMATE'S LIFE ON FIELD TRIP
Authorities said 15-year-old driver Eric Neibaur, and his sister, 13-year-old Lauren Neibaur, were killed when the red 1999 Chevrolet C1500 pickup truck they were traveling in drifted into oncoming traffic and collided with Jay Lanningham's white 2011 Chevrolet Suburban, KSL reported. Lanningham was killed and his female juvenile passenger was critically injured.
The teens' family members had been traveling in other vehicles and were among the first on the scene. Emergency workers reportedly arrived to find relatives trying to extract the victims from the vehicles, KSL reported. The Bannock County sheriff's deputy who was the first on the scene was given the day off to emotionally recover from the accident.
The teens are being remembered for their inseparable bond and love of dirt bikes. The family had been camping and riding dirt bikes in Big Springs ahead of the fatal accident, Idaho Statesman reported.
MOM RECEIVES DEVASTATING CANCER DIAGNOSIS AFTER DAD'S ALS DEATH
"Everybody can say that they are friends, that they loved their siblings, or whatever they want, but those two were unique," Bobbi Neibaur, the teens' mother, told Idaho Statesman. "They had a magical connection."
Authorities said they will not release the cause of the accident until the investigation is complete. Mulitple fundraisers are planned to help cover funeral costs for the Neibaur family and two GoFundMe pages have been set up.