Dr. Oz will 'aggressively' go after critics Thursday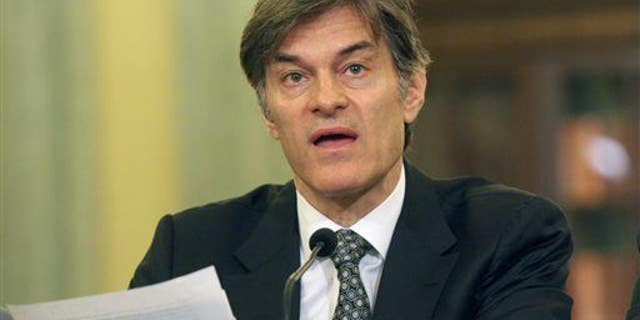 Last week a group of doctors penned a complaint to Columbia University about Dr. Mehmet Oz, griping he shouldn't be vice chair of the college's surgery department due to his questionable medical advice and "outrageous conflicts of interest." Now Oz is planning to "aggressively" take on criticism on Thursday's The Dr.
Oz Show, a show spokesman tells the New York Times. The rep says Oz won't dedicate the entire hour to the controversy, but the segment will "run longer than is typical for a lead item," as the Times puts it.
One of Oz's expected topics, per the spokesman: his stance on genetically modified foods. Oz defended himself last week on Facebook, stating that his show "[provides] multiple points of view, including mine which is offered without conflict of interest. That doesn't sit well with certain agendas which distort the facts." One of those "agendas" is what the letter to Columbia referred to as Oz's "baseless and relentless opposition to the genetic engineering of food crops." Oz clarified his beliefs in the Facebook post, explaining, "I do not claim that GMO foods are dangerous, but believe that they should be labeled like they are in most countries." Oz is planning to dig into the credibility of some of the letter's authors via their links to a pro-GMO advocacy group, notes the show rep.
He may have other explaining to do as well: Vox published an article yesterday citing WikiLeaks-exposed emails between Oz, his staff, and Sony (one of his show's producers) in which Oz's desire to promote Sony health and fitness products appears to be a business-driven decision, not a health-driven one.
(Oz has previously defended his right to use "flowery language" to the Senate.)
This article originally appeared on Newser: Dr. Oz to 'Aggressively' Go After Critics
More From Newser