Dad fundraises for cancer drug to keep wife alive for Christmas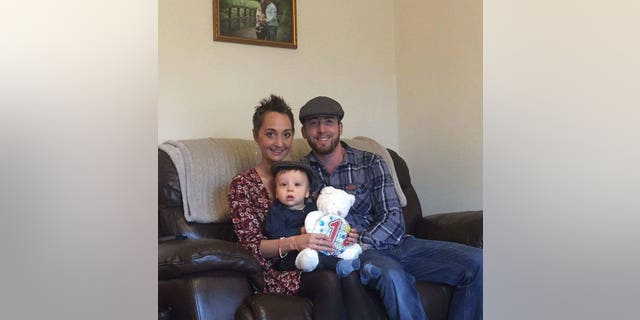 Nina Cusick was diagnosed with bowel cancer in February 2015. At the time, she was pregnant and gave birth to her son six weeks early. Doctors told Nina and her husband, Ed, the 34-year-old only had six weeks to live, but the couple found a drug that has helped extend her life. Now, the family of three is fundraising in the hopes that Nina will live long enough to see their 21-month-old son open his Christmas presents.
The Cusicks, of Aylesbury, England, launched an online campaign to raise $125,000 for the drug Regorafenib, which costs more than $6,000 every three weeks, Inside Edition reported. The drug is not covered by national health care, so the family is paying for fully it out of pocket.
They hope the funding will cover the cost of the drug until a new clinical trial next year, which is not guaranteed to accept Nina.
According to Inside Edition, Nina's cancer has spread to her liver and bones.
"Cancer is very sneaky. It really can suddenly switch things round, but if we have got a bit of hope to cling onto, then we are going to take it," Ed told Inside Edition. "She is our all."