Dying Georgia firefighter honored with final wish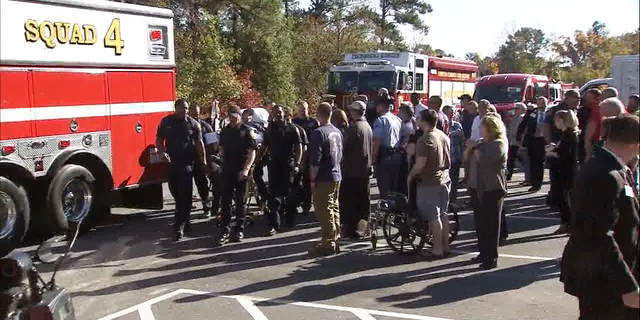 A six-year member of the Atlanta Fire Rescue Department's Squad 4 is in the last days of his battle against stage 4 cancer. On Wednesday, dozens of first responders fulfilled the firefighter's wish to see the squad's new heavy rescue team truck.
The apparatus led the way as members of the Atlanta Fire Rescue Department, the Atlanta Police Department, Georgia State Patrol and other local fire rescue departments picked up Frank Martinez, 45, from the Cancer Treatment Centers of America at Southeastern Regional Medical Center in Newnan, Fox 5 reported.
Doctors told the father of two boys that he doesn't have much longer to live. On his escorted journey home, Atlanta Fire positioned trucks on bridges along the route.
"If you were going to cast a movie and cast a firefighter, it'd be Frank," Assistant Chief Chris Wessels of Atlanta Fire Rescue, told Fox 5. "[He's] just a great guy, and this is our way to honor him and also to honor his family."