Cholera Outbreak Causes Nurses to go on Strike in Dominican Republic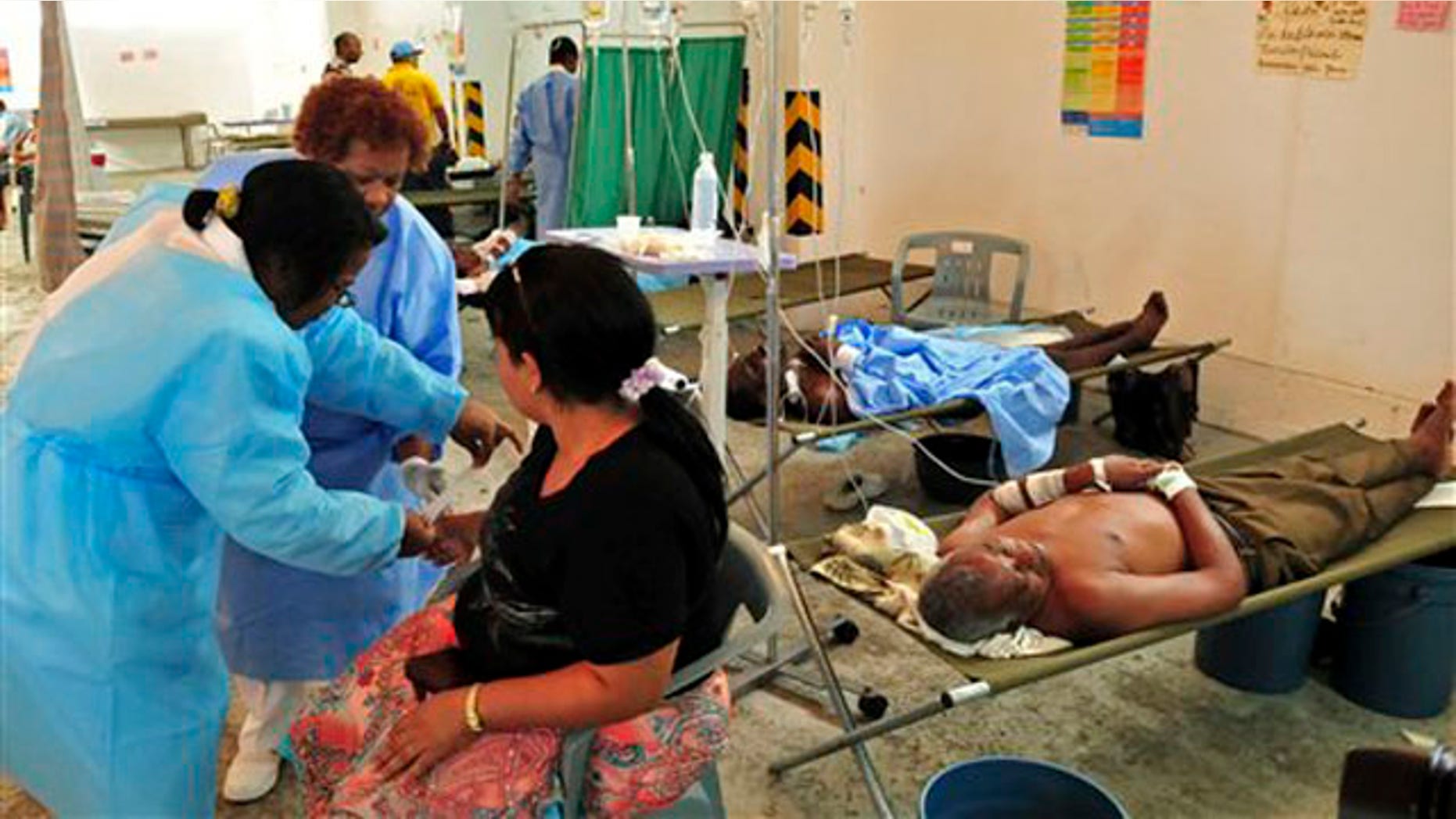 Aside from the overflow of sick people waiting to be helped, getting treated for cholera in the Donimican Republic got a lot more difficult.
Doctors and nurses at one of the few hospitals in the Dominican Republic with the capacity to treat cholera  patients went on strike Thursday after a nurse became infected with the disease.
Workers are demanding better sanitary conditions at Francisco Moscoso Puello Hospital, which often lacks water, medication and a system to safely dispose of waste, said Felipe de la Rosa, general secretary for a medical workers union.
Nurse Ramona Rivera is suspected of having contracted cholera this week while handling the waste of other cholera patients at the hospital in the capital, Santo Domingo.
During the strike, medical personnel are attending only to emergency cases and patients with cholera. They are not performing surgeries, taking appointments or hospitalizing anyone without an emergency.
Health Minister Bautista Rojas criticized the strike as an act of "incredible irresponsibility."
The walkout is an "inconsiderate act toward the most vulnerable population," he said.
Union leaders rejected the charge and demanded the government improve the hospital's hygienic situation.
"Who is being irresponsible and insensitive?" said Minerva Magdaleno, general secretary of a nurses' union. "If the conditions are not there, who has to supply them?"
The strike will continue indefinitely until conditions improve, said Senen Caba, president of the Dominican Medical Association.
Cholera is caused by a bacteria that produces severe diarrhea and vomiting and is contracted by eating or drinking contaminated food or water. More than 1,500 cases of cholera and 36 deaths have been reported in the Dominican Republic since the outbreak began in November.
Based on a story by the Associated Press.
Follow us on twitter.com/foxnewslatino
Like us at facebook.com/foxnewslatino