Children's sunscreen recalled due to microbial contamination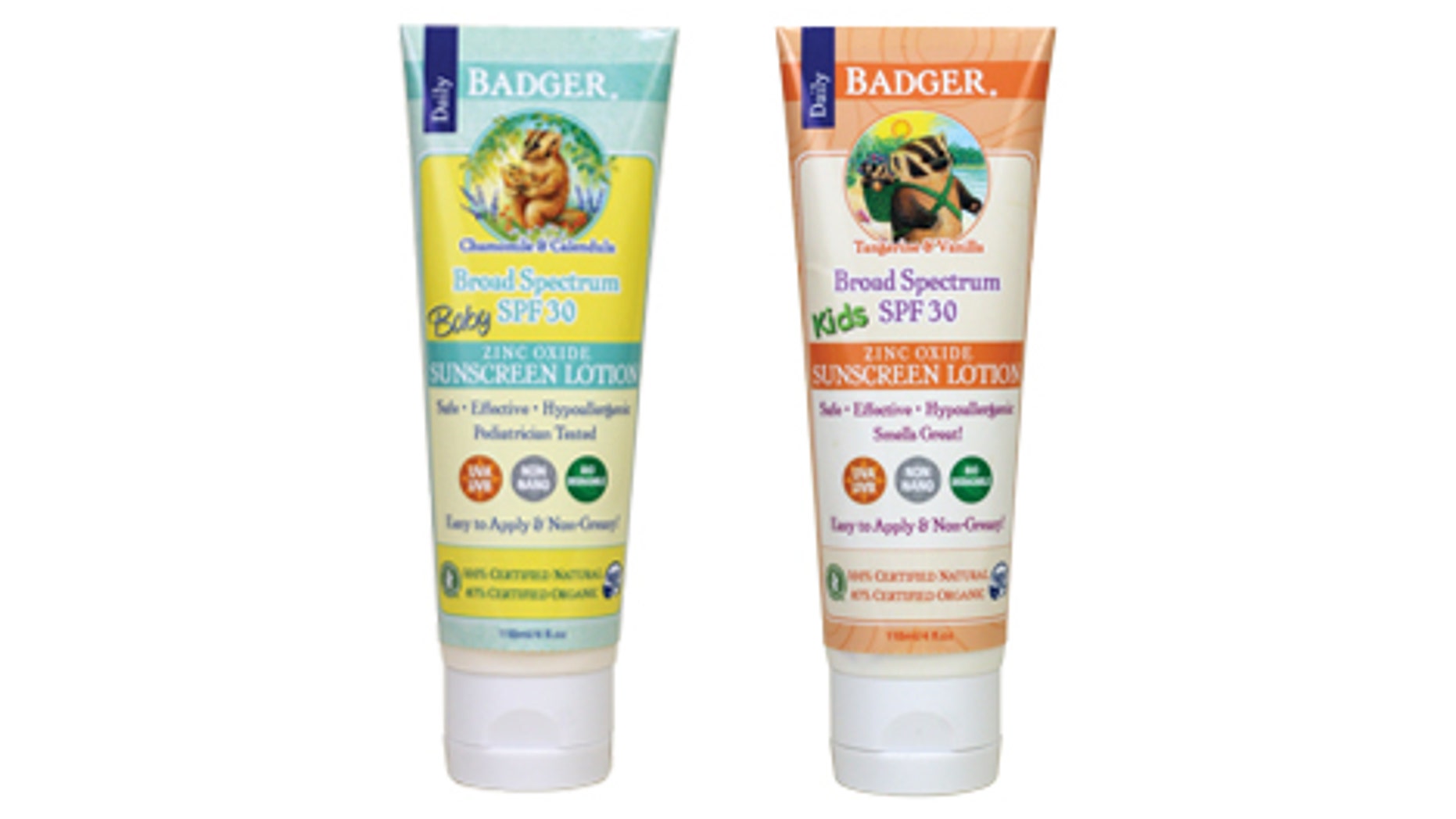 A company that manufactures all-natural, certified organic sunscreens has recalled two of its products due to microbial contamination, according to the U.S. Food and Drug Administration (FDA).
The following products, made by W.S. Badger Co. Inc., will be recalled:

SPF 30 Baby Sunscreen Lotion 4oz (UPC: 634084490091&634084490114), lot numbers 3024A, 3057B, 3063A, 3063B, 3132A, 3133A

SPF 30 Kids Sunscreen Lotion (UPC: 634084490145 & 634084490169), lot number 3164A
No adverse reactions to the products have been reported so far, according to the FDA. The contamination was discovered during routine testing of the products.
"As a father and grandfather, the safety and well-being of children is my highest priority," Badger founder and CEO Bill Whyte said in a statement. "All of these lots passed the required microbiological and comprehensive challenge testing prior to sale. It was during routine re-testing that we discovered that the preservative system in several lots had been compromised. In our 18-year history, this voluntary recall is a first. We continue to conduct rigorous testing and are taking steps to ensure this doesn't happen in the future."