Cancer survivor sets sights on winning weightlifting competitions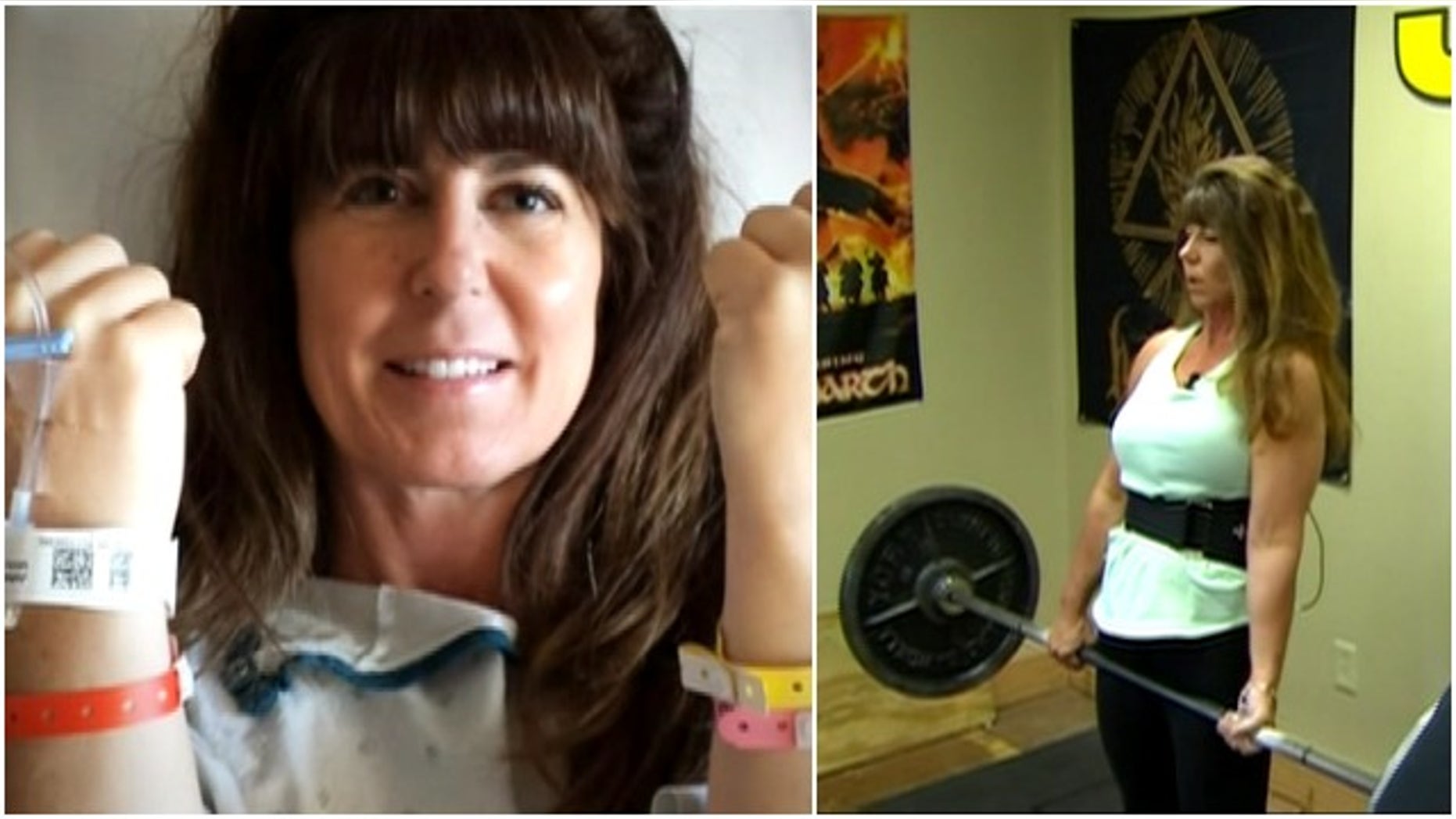 A Minnesota woman known as "Lisa the power lifter" is sharing her story of how she went from being diagnosed with stage 2 breast cancer to taking home weightlifting trophies over the span of one year.
Lisa Johnson, 49, underwent a double mastectomy and had fifteen lymph nodes removed after being diagnosed with the cancer in January 2015.
She told Fox 5 Atlanta the diagnosis came as a surprise, and she immediately set goals to beat it. Less than a year after her surgeries, she was back in the gym training.
"They called me a genetic freak," she told Fox 5 Atlanta.
Johnson recently won five trophies in the Wisconsin Power-lifting Competition, and she even took home the title of best female lifter.
"It was very humbling to watch," one male spectator told Fox 5 Atlanta. "Actually, it brought tears to my eyes."