Browns sign 9-year-old with rare disease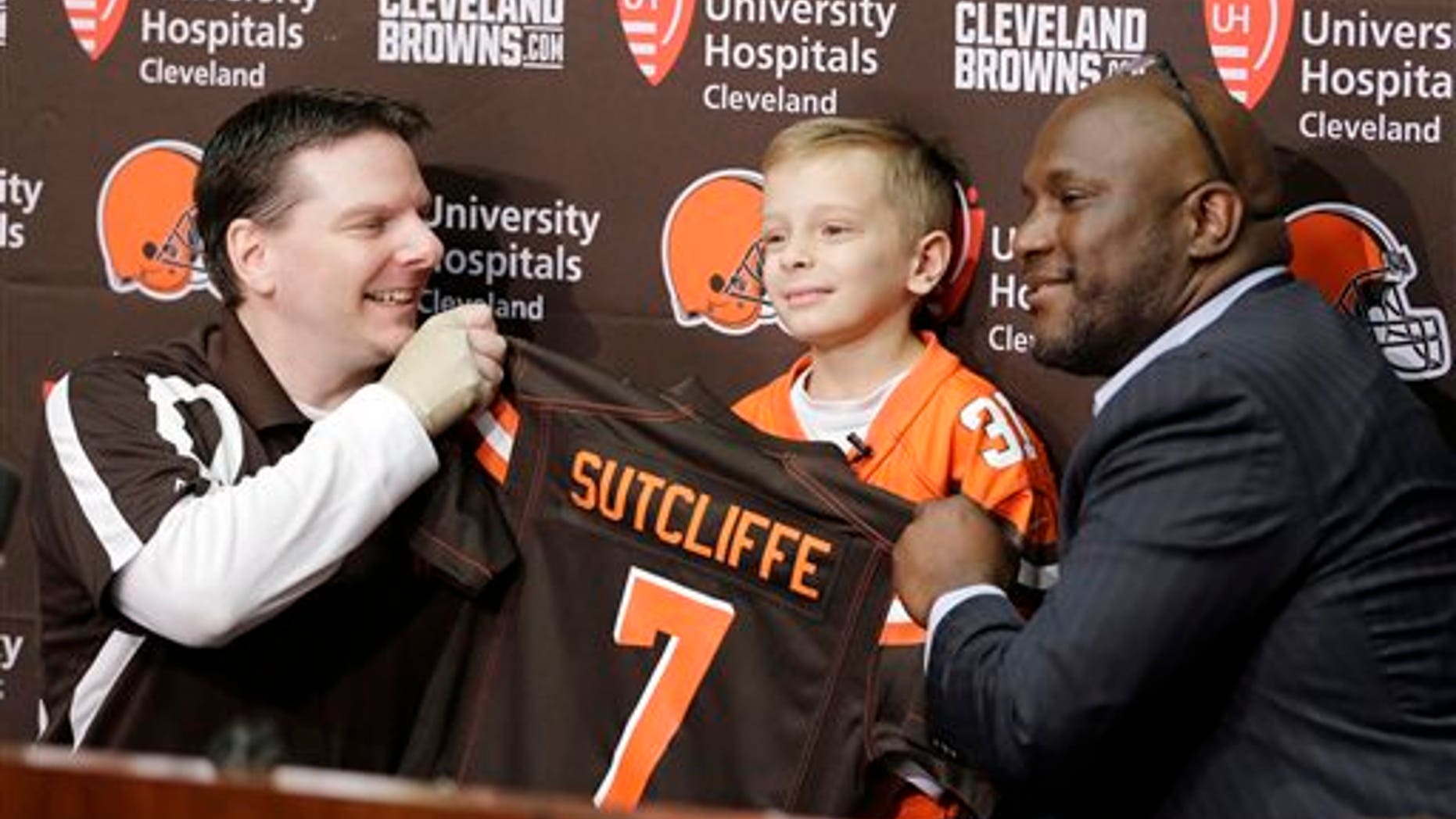 The Cleveland Browns signed their youngest player ever on Tuesday, 9-year-old Dylan Sutcliffe. Dylan, a defensive lineman, suffers from ataxia telangiectasia (A-T), a rare genetic disorder.
The boy's one-day contract was part of the Make-a-Wish program's tribute to the one-year anniversary of their First-and-Ten volunteering program, according to FoxSports.com. According to NFL.com, the First and Ten initiative encourages players, employees and fans to volunteer for the greater Cleveland community.
"We're excited to add another quality player to our roster as we prepare for the 2015 season," Browns general manager, Ray Farmer, said in a press release. "When we first connected with Dylan, it was clear he was a competitor who had all of the right attributes to be a contributor to our team."
A-T affects the nervous system, immune system and other body systems, and is characterized by progressive difficulty with coordinating movements, according to the National Institutes of Health.
The Lyndhurst, Ohio boy had a private coaching session with head coach Mike Pettine and even got his own cubby in the Brown's locker room, next to cornerback Joe Haden.