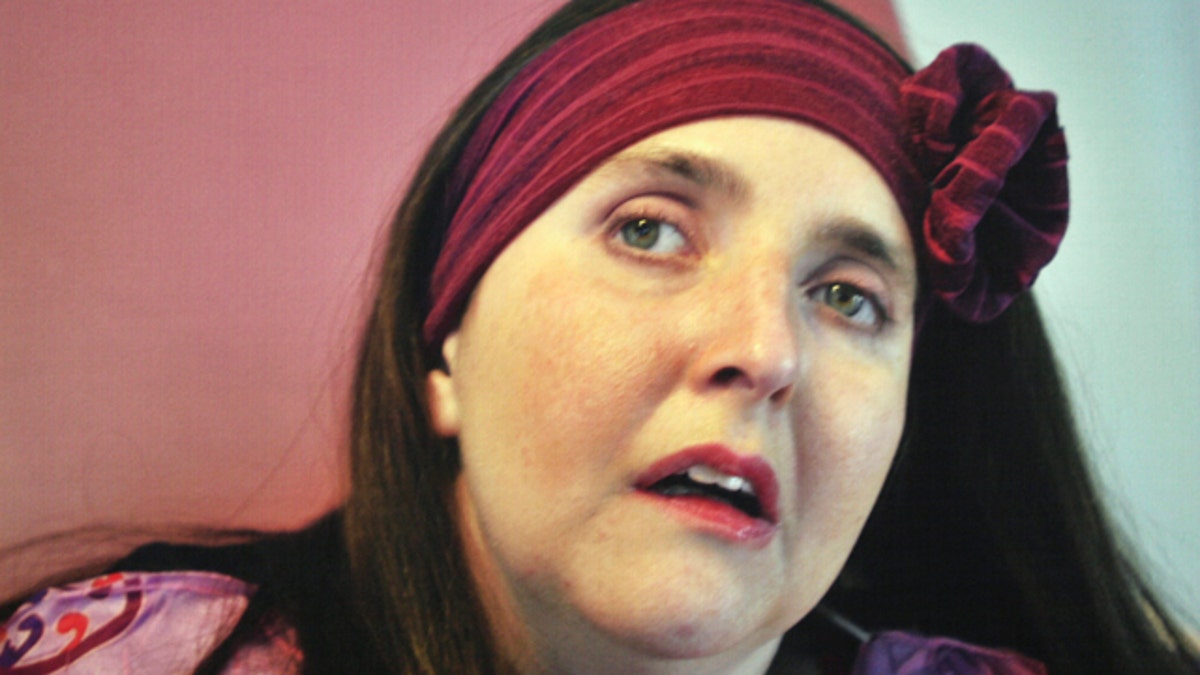 A judge on Friday issued a temporary ruling allowing visitation with her 4-year-old triplets to a woman so badly brain damaged by medical errors during childbirth that she can no longer walk, talk or eat.
Attorneys for both sides praised the tentative 10-page order issued by Superior Court Judge Frederick C. Shaller, who ruled after a two-week hearing that 34-year-old Abbie Dorn would be granted visits of three hours a day for five days each summer at the home in Myrtle Beach, S.C. where her parents care for her.
Lisa Helfland Meyer, attorney for Dorn's parents, said the decision set a precedent for "every single parent out there with any sort of disability."
"I think this is an astounding victory," Meyer said at a news conference. "The court held that this parent has the same right as any other parent to have visitation and a relationship with their child."
Shaller also ordered that the children could have a 30-minute monthly videoconference with their mother, a move Meyer said would establish a "wonderful continuity" between mother and children.
But father Dan Dorn's attorney Vicki Greene said her side got exactly what they asked for -- just five days of visits, all supervised by the father, Dan Dorn, who is raising the children at his Los Angeles home. The grandparents, in a lawsuit that is awaiting a trial date, are seeking four weeks of unsupervised visitation.
Greene said the ruling confirmed their contention that grandmother Susan Cohen's beliefs were contradictory to those of the father and that she had a negative effect on the children.
"The judge recognized the father's right to parent his children without undue influence from the grandparents," said Greene who expressed hope that the two sides could accept the ruling's temporary provisions and avoid trial.
Cohen said on a conference call from her home that she shared the judge's decision with her daughter and got a happy reaction.
"She gave me a long, long blink and a huge smile," Cohen said.
Medical and legal evidence show that Abbie Dorn would not have been capable of such a response. Dorn said.
"It's not an accurate portrayal," she said. "It's the grandmother's hope, but it has not been verified by the judge."
Greene argued during a hearing earlier this week that Abbie Dorn was so badly injured giving birth that she is no longer capable of being a parent, and that Cohen was an "unfit grandmother" who would fill them with unrealistic expectations that their mother might recover.
But attorneys for Abbie Dorn's family said that although Dorn may be incapable of taking part in a traditional mother-child relationship, that doesn't mean no relationship is possible.
"Even though Abbie can't interact with the kids, the kids can interact with Abbie," Meyer said during the news conference. .
Abbie Dorn had given birth without incident to son Reuvi and daughter Esti, on June 20, 2006, but as a doctor was delivering a second son, Yossi, he accidentally nicked he uterus. Before doctors could stop the bleeding, her heart had stopped, a defibrillator malfunctioned and her brain was deprived of oxygen.
A year later Dan Dorn divorced her, believing she would never recover.
Meyer said that despite the ruling being temporary and the visits being short, she believes the time the triplets spend with their mother will lead to more, pointing out that visitation rights can constantly be modified.
"This is a beginning," she said. "As the children get older, as they become more bonded to their mother they will have additional time."
She also said the family hopes the visits will change the father's attitude.
"I hope that when Dan finally sees the benefit to the children having a relationship with their mother that he will change his feelings," Meyer said. "This is only a win-win for everybody."