Boy who inspired thousands to join bone marrow registry dies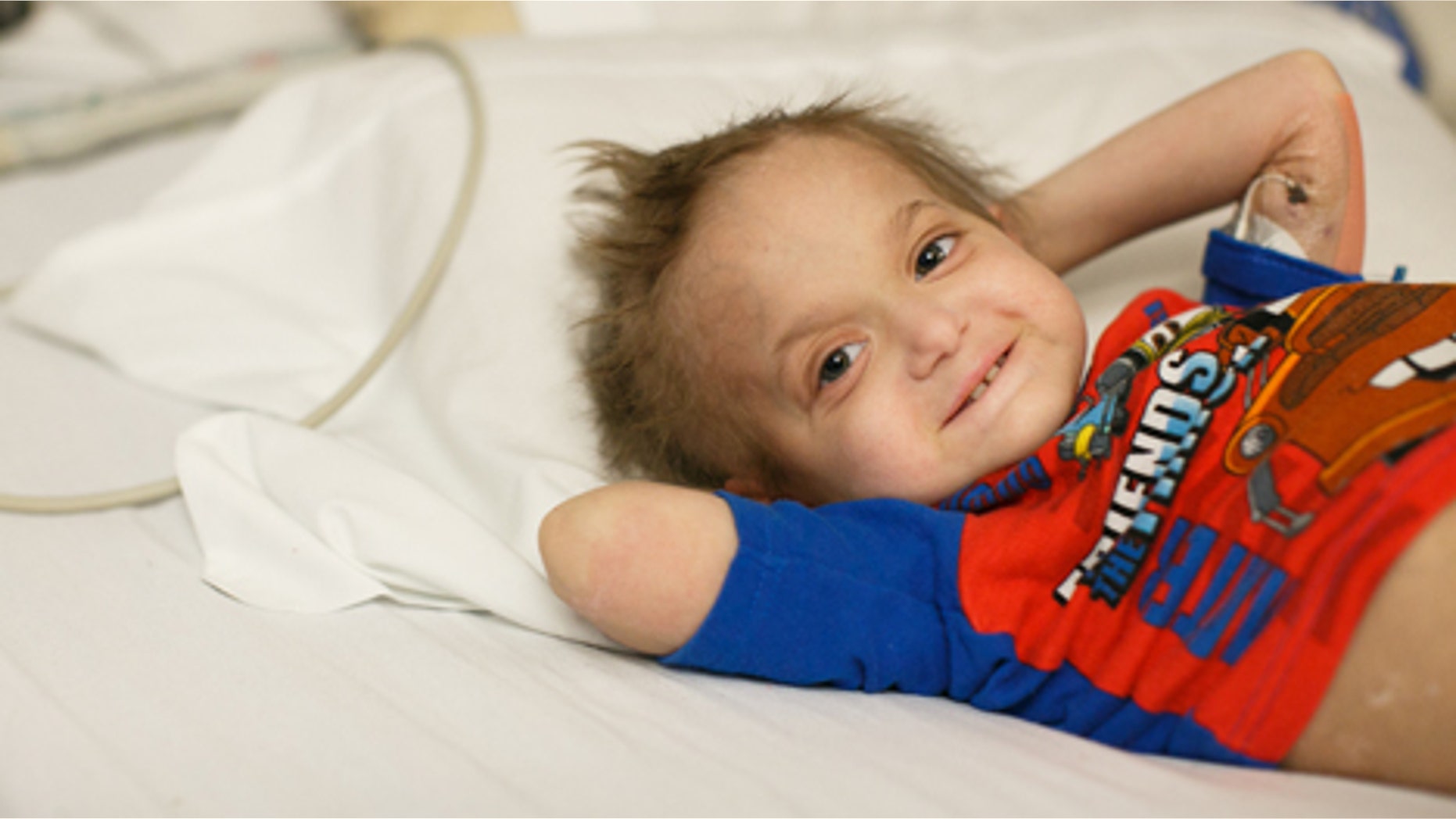 A 5-year-old boy whose story inspired thousands of people to become bone marrow donors died Monday after a lifelong battle with a rare immune disorder, the Boston Herald reported.
Giovanni Guglielmo, who lived in Belmont, N.H., was diagnosed at 5 months old with nuclear factor Kappa B essential modulator (NEMO).  In order to survive, he needed a bone marrow transplant from a matching donor.
His father, Michael Guglielmo, sprang to action, organizing bone marrow drives that helped add nearly 40,000 people to the international bone marrow registry, according to the Herald.  Of those, 130 have been matched with people who needed a transplant.
"All of this wouldn't have happened if it wasn't for Giovanni," Katharina Harf of DKMS Americas, a nonprofit registry for which Guglielmo became a regional ambassador in 2009, told the Boston Herald. "It was almost like he came to this earth to do what he was meant to do."
However, Giovanni never found a match.  In March 2007, doctors tried an alternative treatment, which involved using blood from the umbilical cord to help him build a new immune system.  The surgery was successful, and he was taken home in May of that year dressed in a Superman costume.
His story continued to inspire people to sign up for the bone marrow registry and set up drives of their own, such as Anna Hanchar, a software engineer, who saw an article about Giovanni.
"I never really got involved in anything beyond donating, but this little boy — his face just did something to me," Hanchar told the Herald.  She went on to hold nearly  100 bone marrow drives, which registered about 3,000 people and led to two matches. "I tell everyone this little boy finally got me to do something for someone not as fortunate as me."
Giovanni, who weighed a mere 25 pounds and was the smallest child in his kindergarten class, contracted chronic colitis on April 1, after years of fighting off sickness.  He became comatose, then brain dead, and was taken off life support early Monday morning.
"This boy suffered in less than six years more than 10 men suffer in a lifetime," Michael Guglielmo told the Herald. "That was our baby's last fight. He ran out of fight. He ran out of miracles."
Click here to read more from the Boston Herald.
Click here to see Giovanni and his family from Michael Blanchard's photo blog.