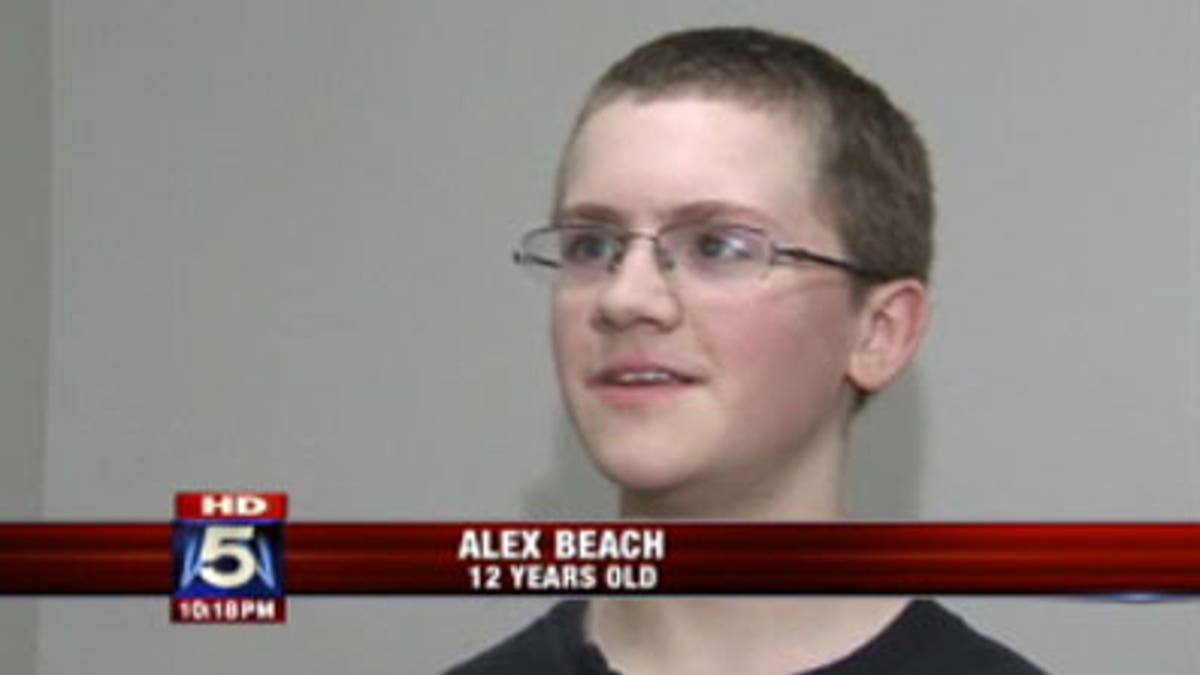 A 12-year-old boy from Georgia is heading to college this fall, despite being blind in one eye and having autism, MyFoxAtlanta reported.
Alex Beach, who is graduating this spring from Eaton Academy in Roswell, Ga., has the IQ of a genius, according to his mother, Melinda, despite the struggles in life. He plans to attend North Georgia College and State University in Dahlonega, a short commute from his home.
Not only is Alex fluent in Japanese and Latin, but he is a master of chess and can compose music.
"I think it's kind of amazing for a 12-year-old kid like me with all my struggles to get to college," Alex said.
Autism is a developmental disorder that affects the brain's development and can impair a child's social and communication skills. Autism falls on a wide spectrum, and some people affected by it are more high-functioning than others.
Alex's family said he was intellectually ready for college at the age of 10, but they waited until this year to let him catch up socially.