Bionic butt could lead to better prostate exams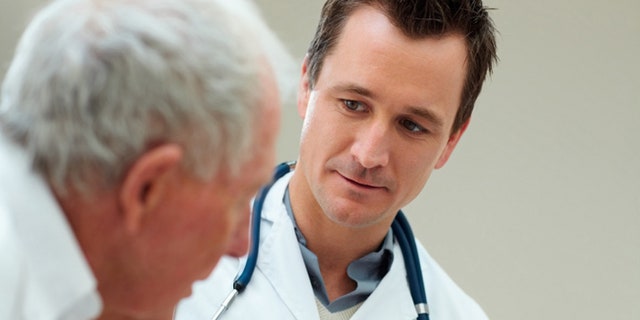 NEWYou can now listen to Fox News articles!
Let's face it, the medical standard for diagnosing the second most common cancer in men is rather, well, unrefined: a doctor inserts his or her index finger into the anus and feels around for any hard masses on the prostate gland.
It should be no surprise, then, that men aren't lining up to volunteer their rectums at med schools. So scientists at Imperial College London have developed a robotic rectum (the prototype costs around $13,300) they claim is far superior to the plastic models currently used for practice sessions, and they presented it last week at the Eurohaptics conference, reports Quartz.
A pilot study involving 20 medical professionals went well, and plans are in the works to adapt the technology into a device for gynecological exams, too.
The prosthetic turns out to be much more than the sum of its parts. As a finger probes, robotic arms push back to recreate the, ahem, behavior of an actual rectum, and the bot tracks the finger's position as well as force to provides constant feedback.
The whole thing is viewable via a 3D display so student and teacher can appreciate the ins and outs of the procedure together in a way that wasn't possible before.
"Because the examinations occur in the body, the trainer cannot see what the trainee is doing, and vice versa," says a doctor at Imperial College, per the Telegraph. (Promiscuity may actually lower a man's risk of prostate cancer.)
This article originally appeared on Newser: Bionic Butt Could Lead to Better Prostate Exams
More From Newser