Be careful drinking outdoors in the sun this summer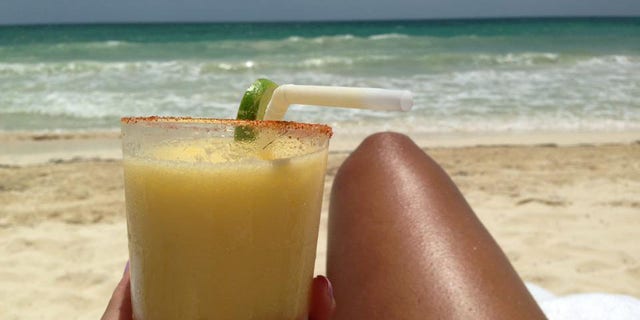 NEWYou can now listen to Fox News articles!
A Margarita is always a good idea. And in the summer, who doesn't love to lay out with a cocktail and just day-drink with friends? Other than making sure you don't dehydrate if you're drinking out in the sun, there's one other major risk you can be exposing yourself to if you're handling any citrus fruits: phytophotodermatitis, a.k.a., lime disease.
The condition occurs when "sun-sensitizing ingredients called psoralens are on the skin prior to sun exposure," cosmetic dermatologist Katie Rodan, M.D., explained to Shape. Psoralens can also be found in celery, cilantro, grapefruit, and lemons. So when the acid or oils from these fruits and veggies hit your skin and then come in contact with the sun, the result is not pretty.
Read more at vivala.com
Like us on Facebook
Follow us on Twitter & Instagram