Attempted Suicides Among Latina Teens Causing Alarm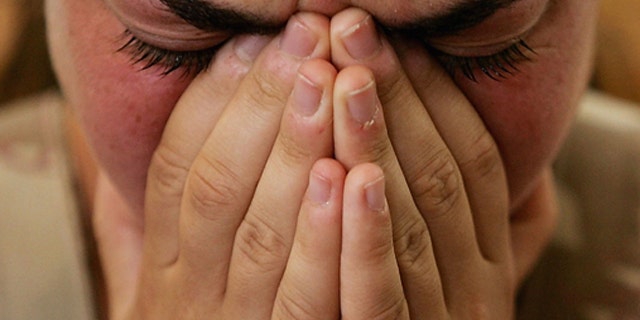 Maria, a 16-year-old Latina from Bronx, N.Y., began feeling depressed a few years ago. She was bullied and picked on at school, felt isolated and had a thorny relationship with her parents.
"I was having suicidal thoughts for a few years," she said. "And I ended up cutting."
One day four years ago she used a razor to cut her wrist, and she ended up unconscious in the hospital.
But she was one of the lucky ones – she survived.
Suicide attempts are an alarming and growing trend among Latinas. Nationally, 25 percent of Hispanic teenagers say they've had suicidal thoughts, according to the Center for Disease Control, and about 15 percent have tried to kill themselves. Latinas age 12 to 17 are more at risk of trying to take their own lives than any other racial or ethnic group their age.
"It's alarming," said Beatriz Coronel, of the Life is Precious program in the Bronx, N.Y., where the CDC found one in six Latinas has tried to take their life. "And the numbers are really rising."
There are a number of reasons why Latina teenagers seem so emotionally fragile, Coronel said. But acculturation plays a major role in their depression, she said. Hispanics tend to be more interdependent, and everything seems to be centered on the family's needs. The American culture tends to be more independent and competitive, and the family's life revolves around the children.
"What we see is a clashing of the Hispanic culture and the American culture," Coronel said. "At a very young age these Latinas are given a lot of responsibility that they are not capable of handling."
Latinas are also sometimes mistreated at school, making them fall into a deep depression. That was what happened to Maria, who had to deal with cyber-bullying from her classmates.
"As a kid I used to be overweight, and people used to pick on me for it," she said. "They called me fat, ugly, they called me fake."
Social workers and politicians are now trying to figure how to reverse the trend. In New York, the city council has formed a committee to try and address the issue.
For Maria, it's photography and therapy that has kept her turn her life around.
"My dream is to start my own photography business and to eventually start my own clinic like this," she said, referring to the Puerto Rican Family Institute in the Bronx, where she receives counseling. "I want to help other people because it has actually helped me a lot."
Watch one girl's story
Hear Beatriz Coronel speak about this disturbing trend.
Follow us on twitter.com/foxnewslatino
Like us at facebook.com/foxnewslatino