Alcohol-Laced Whipped Cream Raising Concerns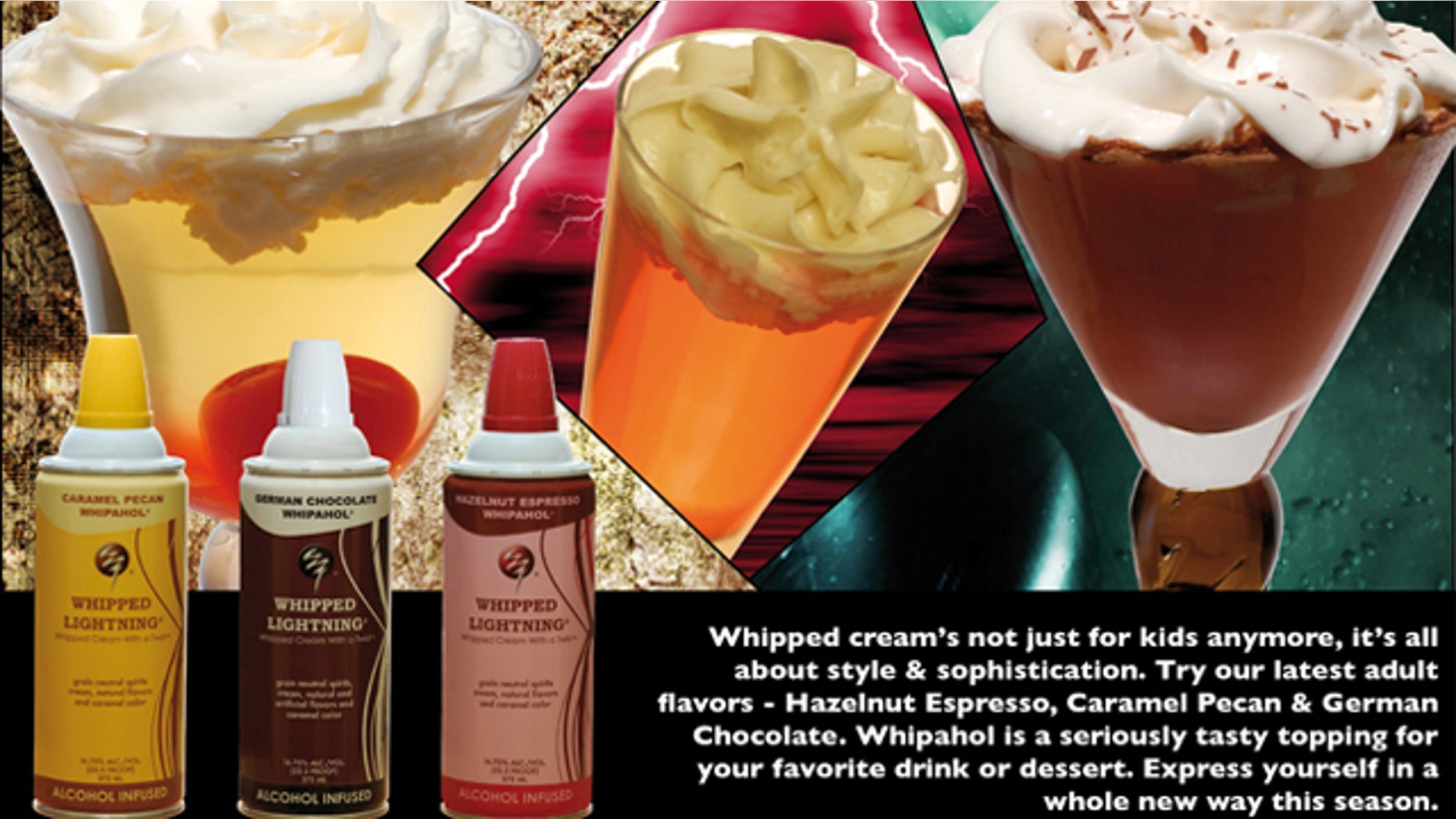 The alcohol-laced energy drink Four Loko has been stirring up a lot of controversy in the last month, and now there's another concoction on the market that is raising some eyebrows.
This time it's alcoholic whipped cream. The products are sold under a few different names including Cream and Whipped Lightning, the Boston Herald reported.
According to the report, canisters of  Cream are 30-proof and come in a slew of different flavors including chocolate, raspberry and cherry.
"They [drinkers] can get a significant amount of alcohol in one shot," Dr. Anita Barry, a director at the Boston Public Health Department, told the newspaper.
The makers of  Cream, Kingfish Spirits of Cleveland, told the Herald the company has "complied with all laws and is determined to make sure it is distributed and marketed responsibly."
And when you try to log on to their website, you are required to enter a valid birth date to verify you are of legal drinking age.
On its website, 'Whipped Lightning' touts its "adult" product as the "world's first alcohol-infused whipped cream" and a "tasty topping that can dress up any drink."
The product is currently available in more than 10 states.
"What we need is a good surveillance system to be able to monitor these things,'' Dr. Michael Siegel, a professor at Boston University's School of Public Health, said in the report.
Canisters of the alcohol-laced whipped cream sell for about $12.