6 things to consider before starting a wedding diet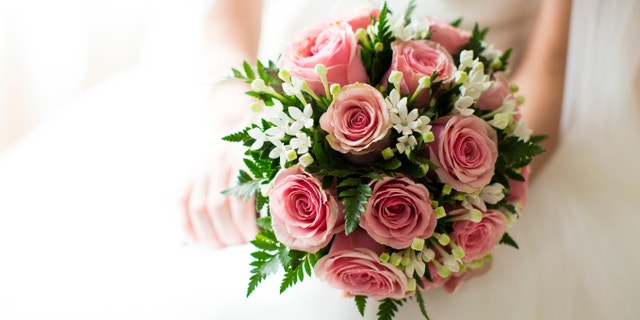 NEWYou can now listen to Fox News articles!
Of course every bride wants to look beautiful in her wedding dress. It's the one day in her life where she gets to dress up and be treated like a princess. A camera will be pointed at her for the entirety of the wedding ceremony and wedding reception, and these photos are ones she'll cherish forever and ever, so obviously she wants to look perfect in them all.
Most brides put themselves through a pre-wedding diet — to various degrees of intensity — to get ready for their fairytale day. A healthy wedding diet that will leave her looking fit, well, and happy on the big day is what every bride dreams of. No bride, however, dreams of putting on her wedding dress and looking ill, stressed, and exhausted, because her diet was far too extreme.
Before starting a wedding diet, there are six things you need to consider, to be sure that this part of your wedding preparation goes without any hitches:
More From The Daily Meal
Could You Survive on Mariah Carey's Wedding Diet?
Flawless Floral Wedding Cakes for Spring
You Won't Believe How Wedding Cakes Have Changed Over the Years
Allow Yourself Enough Time
If you want to lose weight before your wedding, don't leave it until two weeks before. Depending on how much weight you want to lose, allow yourself at least one or two months to reach your target. This will allow you to lose weight healthily and safely, enabling you to gain muscle, and lose the fat. Last minute crash diets will stress you and your body out, and will probably leave you ill, panicky, and depleted of energy, making you look like a very unhealthy bride.
Buy a Dress That Fits
You've probably found the perfect dress a little while before your wedding. As soon as the engagement ring is on your finger, it's hard to resist starting the hunt for a dress of your dreams. But make sure you don't buy that dress of your dreams in two sizes smaller than actually fits you. You may well lose weight before the wedding, but buying a dress that looks like it has been made to fit a Barbie doll is not worth the endless stress you'll put yourself under as you have repetitive nightmares about not being able to button it up on your wedding day. Anyway, the tailor will find it much easier to reduce the size of your dress by a size the week before the wedding if necessary, than to increase it two sizes the day of.
Don't Be Too Strict on Yourself
If your wedding is in May, and as soon as Christmas is over you tell yourself that you're going to start your wedding diet now by giving up all sugar until you eat a slice of your wedding cake, you're setting yourself up for failure. Setting unrealistically strict rules such as "absolutely no chocolate," will only make you crave what you have given up even more. Rather than giving yourself rigid rules, allow yourself some flexibility; make sure you treat yourself to your biggest, unhealthiest weakness every now and again, and the whole dieting process will be much easier, and much more successful.
Prioritize Exercising and Healthy Eating
The months leading up to your wedding are likely to be some the busiest of your life. You're essentially doing two full-time jobs: your regular one, and that of a wedding planner. It's easy in this hectic period to convince yourself that you simply don't have time to worry about what you're eating, or you're exercise regime. Unsurprisingly, not prioritizing healthy eating and regular exercise means your wedding diet is not going to work. Put these two things at the top of your daily to-do lists, make a habit of them, and we promise the planning and your actual job won't suffer as a result.
Set Your Targets
Before you start your diet, it's important to set yourself some clear targets. And these targets have to be realistic ones. Once you've decided what they are and what your sensible timeline is, it's time to get started. But you also need to remember to stop when you reach the target. Don't be tempted to carry on: Yes you should continue to exercise and eat healthily, but stop shedding all those pounds. Enough is enough.
Skip the Diet Pills
Diet pills may sound like the perfect easy solution to a beautiful wedding day body, but don't be tempted. Most diet pills contain a lot of caffeine, which will make you feel on-edge and nervous, as well as stopping you from getting a good night's sleep. An exhausted, edgy bride-to-be is not what any pre-wedding diet should cause.