5 simple tips to make your taco Tuesdays guilt free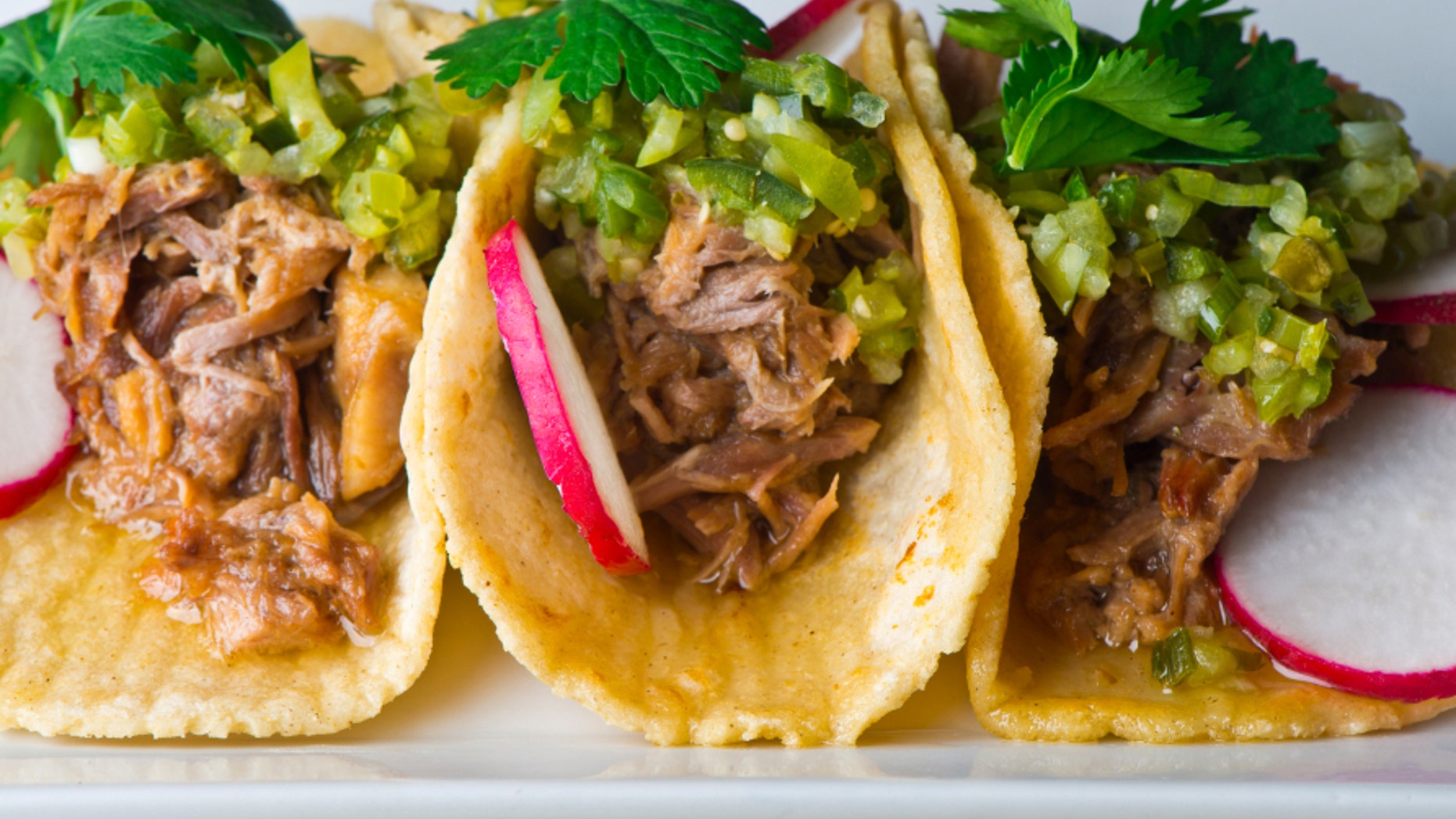 Everyone loves tacos, but many people may worry they are a real calorie buster. That's likely true if you're dining out, but at home, you can make a few small substitutions to enjoy taco Tuesdays without messing up your diet.
Here are 5 ways to take the guilt out of your taco Tuesdays:
1.) Swap the shell
Whole-wheat, low-carb, high-fiber tortillas are a great substitution for corn tortillas. These tortillas have a mere 50 calories, and pack in 5 grams of protein and 7 grams of belly-filling fiber. For another calorically effective substitution, create a "taco shell" by wrapping your filling in romaine lettuce, conserving the same delicious flavors for less than half of the calories while keeping the crunch.
2.) Keep the condiments
You don't have to completely eliminate your favorite taco toppings to manage weight. Fat-free sour cream contains 58 percent fewer calories than regular sour cream.
You can also make homemade salsa and avoid added fat and sugar with this recipe:
1 can no-salt-added diced tomatoes, 1 can green chilies, 1/2 cup chopped red onion, 2 cloves chopped garlic, the juice of 1 lime (about 3 Tbsp), 1/2 jalapeno, seeds removed and chopped, 1/4 cup cilantro leaves, 1/4 tsp. sea salt and 1/4 tsp. cumin.
This recipe creates 2 full cups of delicious homemade salsa for only 40 calories and 2 grams of fiber.
3.) Load the veggies and lean protein
Keep your calories low and your stomach full by stuffing a majority of your taco with veggies. Try non-starchy vegetables and herbs to keep the calories low and the volume high. Try delicious additives such as red bell peppers, onions, mushrooms, jalapeño peppers, garlic, cumin and oregano. Pinto and black beans can also be a great addition to your tacos, high in protein and fiber. Finally, swap out ground meat and make fish tacos with mahi-mahi, tuna or grilled shrimp.
4.) Spice it up
Spicy additions such as tabasco, jalapeños, and hot peppers have a large concentration of capsaicin, which causes your body's temperature to climb, kick-starting your body to burn more calories. Bring on the heat by adding these spices into your taco and reap the benefits.
5.) Pour the tequila
Studies suggest a shot of tequila before mealtime can stimulate the appetite and aid digestion. So sip away, alternating your tequila drinks with a glass of water to remain hydrated. Always choose a high-quality tequila by looking for 100 percent agave on the label. Skip the sugary margarita mixes and mix your tequila with a calorie-free club soda and a lime for added flavor.