5 ways to use cauliflower and lose the carbs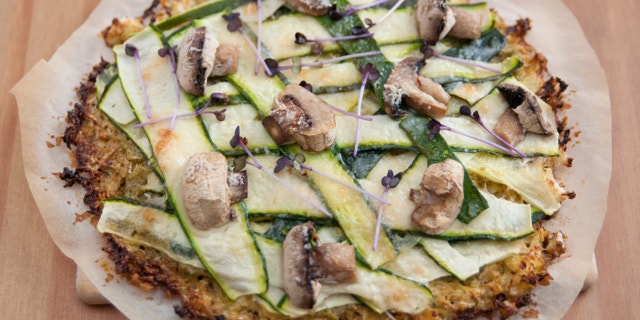 NEWYou can now listen to Fox News articles!
Cauliflower is often overshadowed and underused, but it has finally gained its chance in the spotlight. Cauliflower is not only a great side dish, but also a hidden substitute for bread, rice and other carbohydrate-loaded foods we consume each day. Not only is this nutritious vegetable vitamin packed and low in carbohydrates, but it also be made to imitate high carb foods.
Here are 5 easy recipes that are guaranteed to satisfy your carb craving without all the unwanted carbs and calories. These simple recipes make this vegetable taste better than their less nutritionally desirable counterparts.
Cauli-fried rice
Whether you need the perfect rice side dish, or rice for your stew this substitute is always available. After rinsing your cauliflower, simply use a cheese grater to grate the cauliflower. Next, on a skillet, mix in all your favorite veggies and add a small amount of olive oil. This simple recipe will save you more than half the amount of carbs than regular rice. One cup of white rice has 45 grams of carbs while cauliflower only has 5 grams of carbs!
Baked cauliflower tots
We all love tater tots but we often pass them up to avoid the fried-food-guilt. Baked cauliflower tots are an amazing way to enjoying this crispy treat, without the added calories and oil from deep-frying. Using grated cauliflower, panko breadcrumbs, low fat shredded cheese and whisked eggs, this vegetable is easily transformed into this guiltless savory snack.
Cauliflower crust grilled cheese
This simple recipe replaces white bread (which is loaded with refined carbohydrates), and uses cauliflower as a lower carbohydrate substitute. To make this delicious "bread," finely chop a head of cauliflower, mix with one egg and add half a cup of low fat mozzarella. Next, bake for 15 minutes and you have yourself an amazing piece of guilt-free bread for your grilled cheese! Comfort food never tasted or felt so good. And you can save yourself the 30 grams of carbs from the two pieces of white bread in this delectable recipe.
Cauliflower pizza crust
Who doesn't like pizza? Cauliflower pizza crust is the perfect way to reimagine a crowd favorite. Once you've created your cauliflower crust, by mixing chopped steamed cauliflower with 1 egg, spices, herbs, and low fat cheese, you can add toppings like tomato sauce, low fat cheese, vegetables and turkey pepperoni. You don't have to feel guilty about eating pizza again.
Cauliflower hummus
Pureed cauliflower tastes just like hummus when mixed with the right amount of lemon, garlic, and tahini paste. Not to mention, by making hummus out of cauliflower, you significantly lower the carbohydrates, fat and calories. One cup of hummus is 443 calories and 50 grams of carbs, while one cup of cauliflower hummus is only 50 calories and 5 grams of carbs! Dip with crudité like celery, bell peppers, and carrots sticks for a well rounded mid day snack.