21-year-old bitten by black widow hiding in her grapes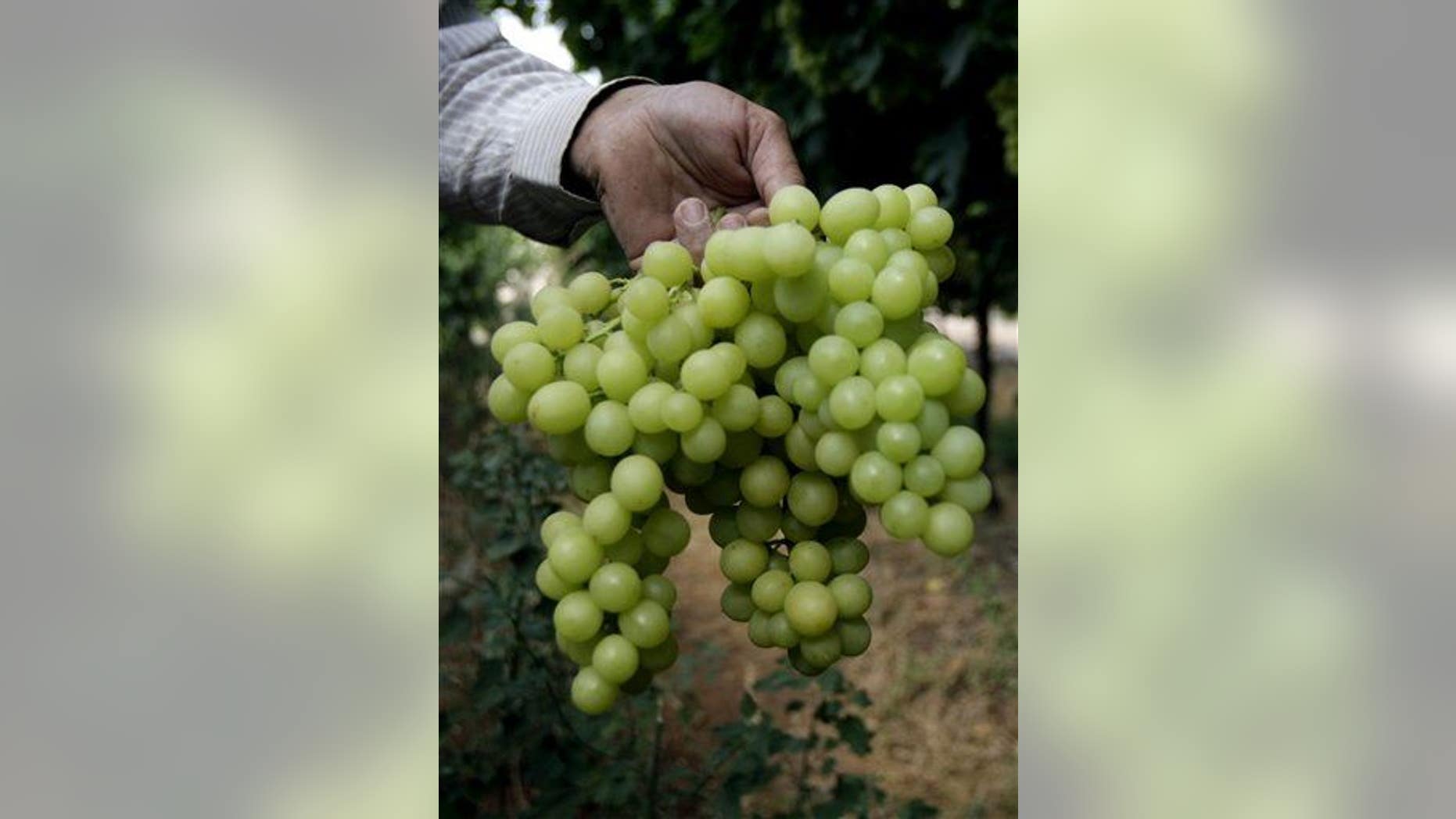 A Vermont woman's simple gesture—reaching into a bag of grapes—ended up landing her in the hospital. That's because a black widow spider was lurking inside the bag, per the 21-year-old's mother; the mother says the spider made its way up her daughter's arm and bit her.
A nurse tells WPTZ it was indeed a black widow spider, and the hospital apparently had more than bite marks to go off of: The women captured the spider and brought it with them to the ER.
The grapes were purchased from a Shaw's in Colchester. It's a bit of deja vu for the grocer. WPTZ reports a shopper at a Williston, Vermont, Shaw's also inadvertently picked up a black widow in 2004.
How Shaw's is responding: with a thorough inspection of the grapes in all its stores. It has also replaced all the food in the family's fridge.
As for the woman, WCAX reports she was given a series of shots and is "OK," though she'll be monitored for months. WPTZ spoke with a biologist at the University of Vermont who had something less-than-reassuring to say about the spiders: "There are areas that have black widows very commonly inside houses. ... They are often common inside of houses but they very rarely bite." National Geographic seems to back that up, describing the spiders as "nonagressive" and resorting to biting only as a means of defense, "such as when someone accidentally sits on them." (Scientists recently figured out how black widows became so deadly.)
This article originally appeared on Newser: Woman Bitten by Black Widow Lurking in Her Grapes
More From Newser