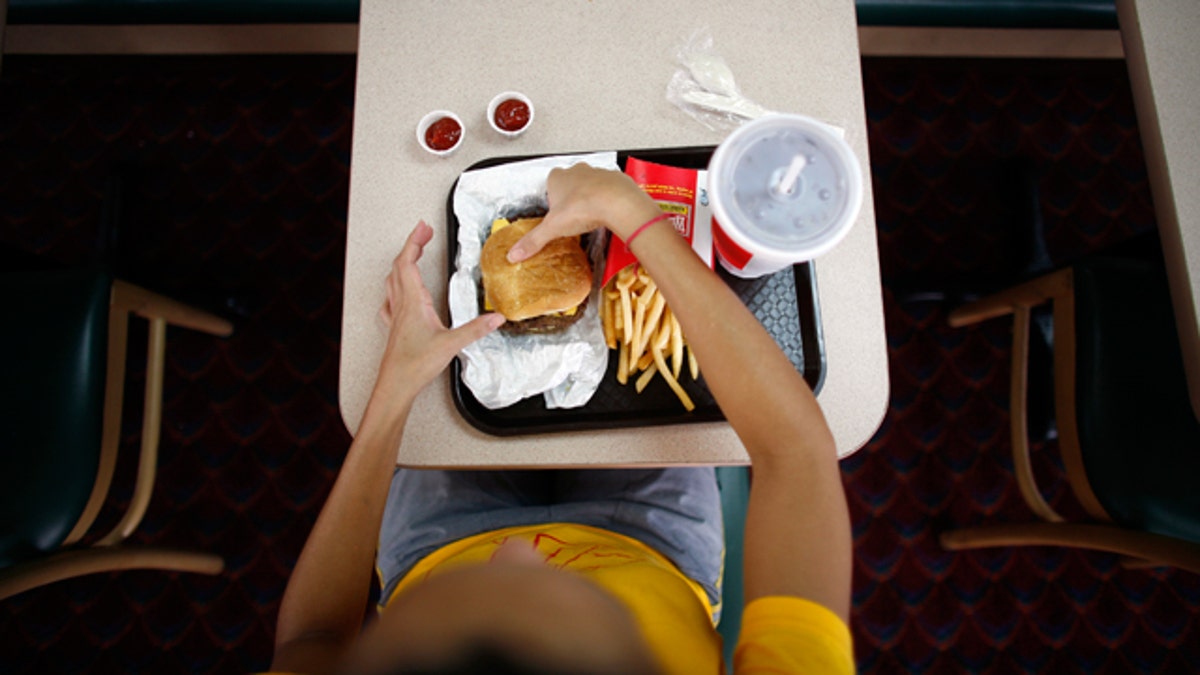 WASHINGTON – Parents seeking healthier restaurant meals for their kids can start to look beyond chicken nuggets and macaroni-and-cheese.
At least 19 large restaurant chains — including Burger King, Chili's, IHOP and Friendly's — plan to announce today that they will include healthier options on their children's menus. At least 15,000 restaurant locations will focus on increasing servings of fruits and vegetables, lean proteins, whole grains and low-fat dairy. The items will have less fats, sugars and sodium.
Less healthy foods like burgers and fries will still be on the menu, but the restaurants say they will do more to promote healthier options.
Chili's, for example, will highlight a chicken sandwich with a side of pineapple or mandarin oranges on their kids' menu.
Burger King has recently reformulated children's chicken nuggets so they include less sodium, and employees taking orders will ask if customers want healthier apple fries instead of the standard "fries with that?"
Easier for parents
The effort is part of a new National Restaurant Association initiative to give kids more healthy options at restaurants and to make it easier for parents to find those options.
Some of the items are already on menus, but restaurants will advertise them more prominently and flag the healthier menu items to make ordering easier.
To be part of the program, restaurants must include at least one kids' menu item that is 600 calories or less and meets other nutritional requirements. A side dish worth less than 200 calories must also be included.
"This could provide a great push toward healthier offerings at restaurants," said Robert Post, the Agriculture Department official in charge of developing the department's dietary guidelines, which came out earlier this year. Those urged Americans to eat less salt.
"We hope this is a trend toward new items and voluntary reformulations," Post said.
The companies signing up for the initiative are Au Bon Pain, Bonefish Grill, Burger King, Burgerville, Carrabba's Italian Grill, Chevys, Chili's, Corner Bakery Cafe, Cracker Barrel, Denny's, El Pollo Loco, Friendly's, IHOP, Joe's Crab Shack, Outback Steakhouse, Silver Diner, Sizzler, T-Bones Great American Eatery and zpizza.
Joe Taylor of Chili's said the company has responded to consumer demands for healthier foods. While diners looking for a healthier meal used to have to ask for substitutions, they now have more options.
"We've seen our guests customize their meals to a greater degree when they are looking to hold the mayo or add the broccoli," Taylor said.