14-pound baby nicknamed 'mini sumo wrestler' born in Kansas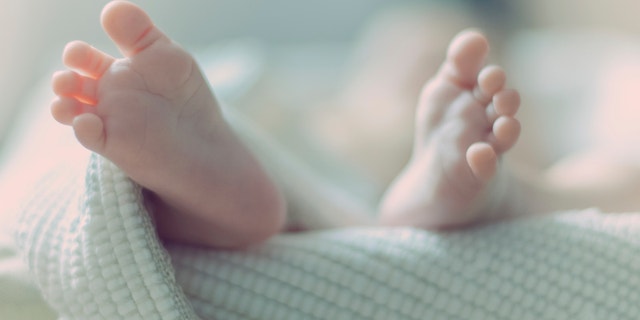 NEWYou can now listen to Fox News articles!
A Kansas woman gave birth last week to a 14.4-pound baby, and the boy is making headlines for the quirky nickname his nurse reportedly gave him.
"When they took him out, the nurse said, 'It's a mini sumo wrestler,'" Gina Hilton, mom to newborn Moses William Hilton, told Fox 8. "I said, 'Why?' Then they showed me him, and I was like, 'That is a sumo wrestler!""
Baby Moses isn't the biggest baby born in the world or even the United States. According to Guinness World Records, those honors respectively belong to a boy weighing 22 ½ pounds in Aversa, Italy, in 1955, and a boy weighing 22 pounds in Seville, Ohio, in 1879. The Italian baby was born healthy, while the baby born in Ohio, referred to as "Babe," died about 11 hours after birth.
Hilton's newborn remains in the hospital as nurses monitor his blood sugar and jaundice, but Fox 8 reported he is expected to be discharged home soon.