1 month ago, she had a headache. Now, Florida girl fighting cancer and requesting get-well cards.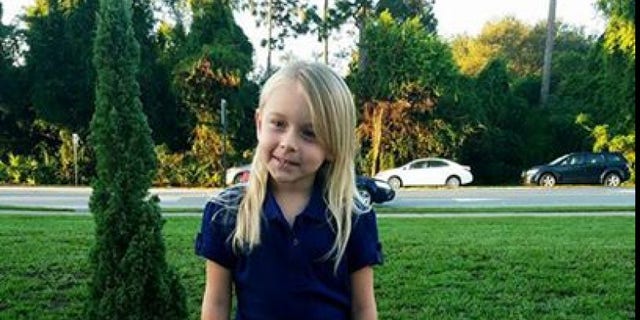 A Florida family facing a long road to recovery as their 5-year-old receives cancer treatment is asking well-wishers to send cards to lift her spirit.
Rylee Bernosky, of Volusia County, complained of a headache last month and was taken to the hospital. Doctors discovered a malignant tumor on her brain stem. Medulloblastoma are fast-growing, high-grade tumors that affect less than 2 percent of all primary brain tumors, according to the American Brain Tumor Association.
Doctors at Arnold Palmer Children's Hospital successfully removed the tumor and Bernosky will undergo chemotherapy and radiation.
Bernosky's family set up a GoFundMe page and have shared their address for those who would like to send cards, noting that Bernosky loves getting mail:
Rylee's Mailbox.
P.O. Box 530095
DeBary, FL 32753-0095