Thousands respond to young cancer survivor's wish for Christmas cards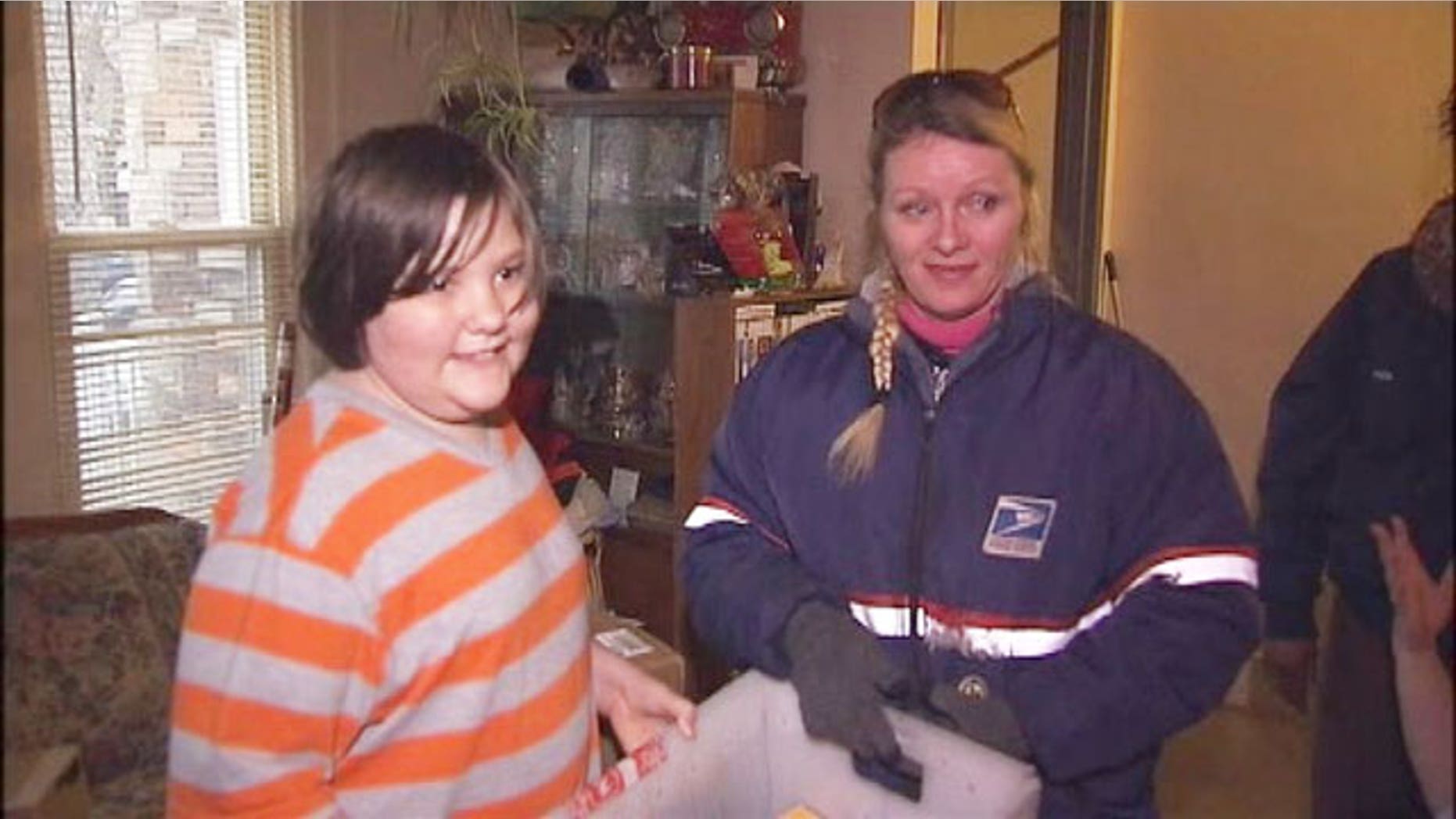 An 11-year-old cancer survivor says this Christmas will be one to remember after thousands responded to his wish to cover his entire wall in holiday cards.
John Stoll, who beat leukemia earlier this year, has received more than 3,000 Christmas cards over the past five days. He was even paid a special visit Wednesday by the Lincoln Park police, who delivered a giant card to him, MyFoxDetroit.com reported.
"They have some lights on it and made a Christmas tree," John said.
This Christmas will be the first one Stoll is spending cancer-free in six years.
"No more cancer," he said.
"He went through six years," Peggy Vincent, John's mom, told MyFoxDetroit.com. "It was a long time and he said he was going to beat it."
Since the plea for cards went out a few days ago, the family's mail carrier said she's been delivering tubs filled with letters and cards.
"He's been getting a tub every day, and the last two days he's received two tubs and parcels and packages coming from everywhere," Lisa McClintock, a USPS letter carrier told MyFoxDetroit.com.
"You're seeing a whole other side to people," McClintock said. "Even if it is a card, you know this kid will probably be on their Christmas list for years to come," she said.
Stoll said he wished for cards this year because "they make me feel special."
Other cancer survivors have sent John messages and congratulatory wishes.
"I want to thank everybody, every one of you for making my baby happy," Vincent told MyFoxDetroit.com.
"Thank you so much," she said.