Wine collecting 101: 3 factors that help wine age with grace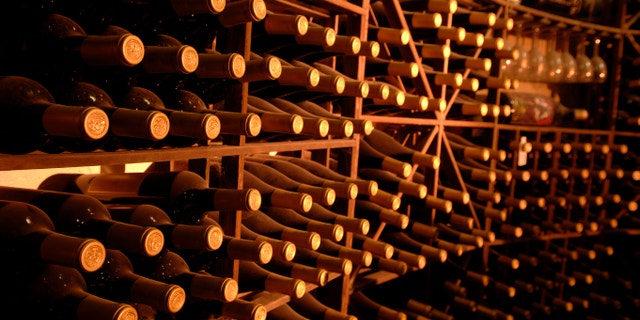 The temperature's a cool 55 degrees, the humidity's at 70 percent and the racks are installed. Conditions for your new wine cellar are perfect. So, which wines should go in it? Since only 1 percent of wine produced is meant to improve with age, you can't just grab any old bottle off the shelf.

Here are three factors that act as preservatives, which are crucial to helping wine age with grace:

Acidity

Acidity, primarily in the form of tartaric and malic acids, is found in both white and red wine. Its presence is dictated by the grape variety, region, climate and even the winemaker's influence. Acidity in wine is perceived as a tingling sensation along the sides of your tongue that, in turn, causes your mouth to water — much like biting into a wedge of lemon. Grapes grown in cooler climates have higher levels of acidity and generally include riesling, chardonnay, sauvignon blanc, pinot noir, and sangiovese.

Example: Joseph Drouhin Clos des Mouches Blanc, Burgundy, France, 2012: White Burgundy, made exclusively from the chardonnay grape, is historically some of the most popular white wine in the world. This example is a bright lemon yellow color with lovely aromas of spiced apple, vanilla and honeysuckle. The palate reveals layers of crème brulée, golden apple and baking spices on an elegant frame with a lengthy, mineral-tinged finish. Recommended drinking window: 2017-2024.

Tannins

Tannins are natural preservatives that protect wine against the ravages of its No. 1 enemy — oxidation. Grape skins and seeds and oak barrels are the primary sources of tannins, which relate mostly to red wine. (White wines aren't in contact with their skins for long and do not spend nearly as much time in oak.) Tannins put a "grippy" sensation on the palate in which the moisture feels stripped from your mouth. Wines with high levels of tannin are made from thicker skinned grapes that usually receive plenty of oak treatment, including cabernet sauvignon, cabernet franc, merlot, syrah, petite sirah, nebbiolo, and tannat.

Example: Round Pond Cabernet Sauvignon, Rutherford, Calif., 2012: California cabernet sauvignons are well known for their ability to age with grace, and this wine is no exception. It is an inky purplish-red with heady aromas of black fruit, kirsch and spice. Flavors of black cherry, blackberry, anise, mocha and spice accompany firm tannins and a deliciously long finish. Recommended drinking window: 2015-2024

Sugar

Sugar acts as a preservative in wine and, when balanced with acidity, can help a wine age for decades. Residual sugar (known as "RS") is in a wine when fermentation is stopped before the sugar is completely converted into alcohol. For this reason, sweet wines such as sauternes and riesling are lower in alcohol than other white wines. As sweet wines age, their sugar compounds change, and as the primary fruit fades they are sometimes perceived as less sweet. Sweet wines known for their awesome aging potential include Bordeaux's Sauternes, the Loire's Quarts de Chaume and the rieslings of Germany.

Example: Domaine des Baumard Quarts de Chaume, Loire Valley, France, 2010: This wine is made from chenin blanc grapes that have been affected by "noble rot" or Botrytis cinerea (for more about botrytis, click here). This wine is a fine example with inviting aromas of peach, ginger and orange blossom. The palate is unctuous and delightfully decadent, yet balanced with notes of honey, candied pear and white flowers. Recommended drinking window: 2018-2035.