Whole Foods Debuted a Millennial-Friendly Supermarket in L.A., and Here's What It Looks Like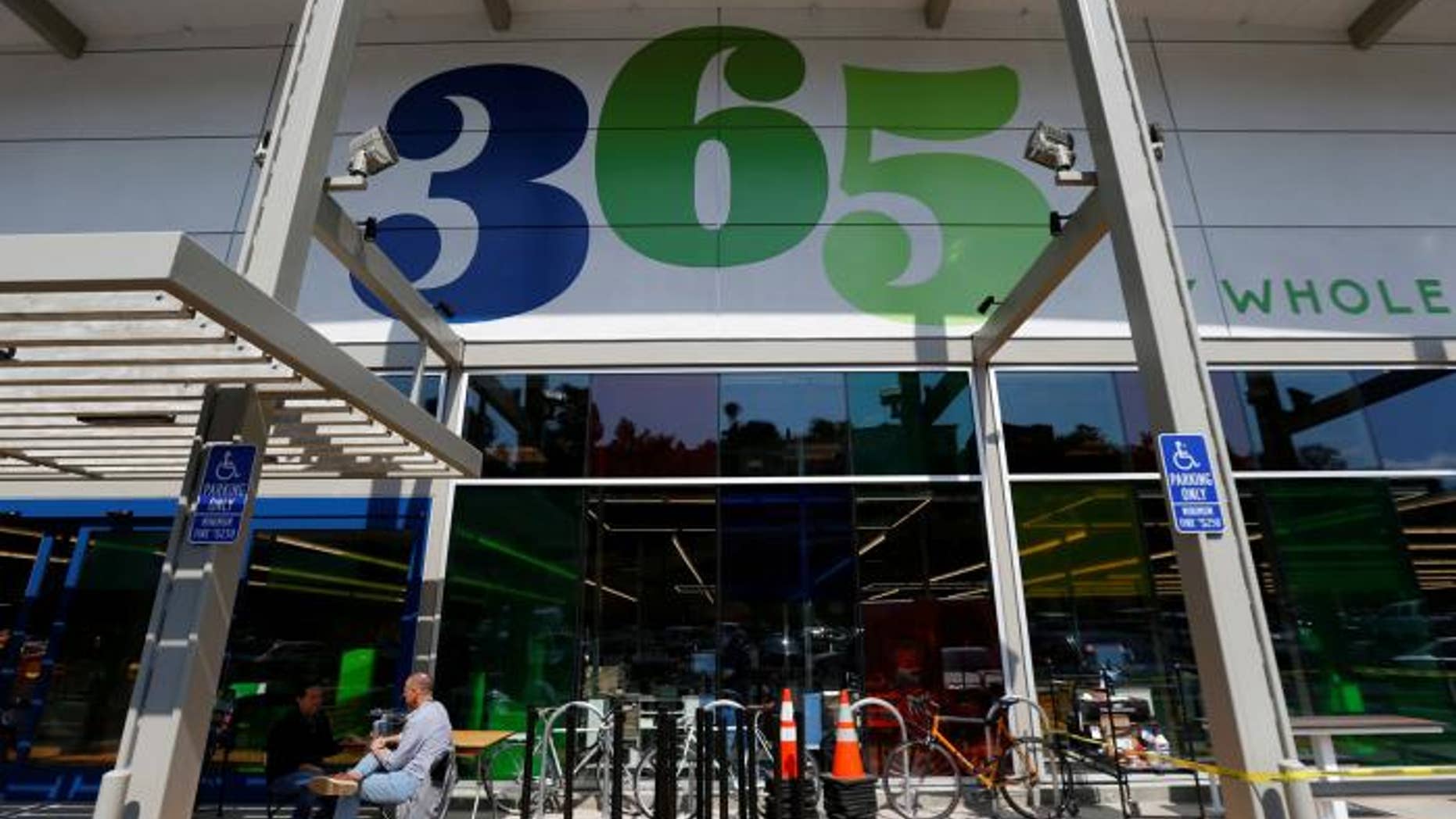 After three straight quarters of sales declines, Whole Foods is hoping a trendy new store format will lure millennials — and people of a "millennial mind-set," as the New Yorker was informed — away from competitors like Aldi and Trader Joe's. It's called "365 by Whole Foods Market."
The first location opened in May in Silver Lake, California, "the hipster-est section of L.A.," Joel Stein reports in an exploration of that location for Bloomberg Businessweek. The fortysomething took a target-demo 27-year-old friend along with him, and the two were greeted by a "Free Air Guitars" sign outside.
The store is about two-thirds the size of a Whole Foods, which can have 500 workers to 365's 100, and it's definitely cheaper: The Los Angeles Times found a gallon of milk for $2.49, a full dollar below Whole Foods' price, for instance.
There's no cheesemonger or deli counter, but technology abounds: Prices appear on digital tablets, shoppers can scan a wine bottle's bar code and read user-generated comments about it, and there's the TeaBot — a contraption that lets you dial up your perfect cup of tea. There's also a café (beer and wine available), salad bar (where you pay by the container, not the pound), and a mural that is apparently a perfect Instagram backdrop.
The next two locations to open this year will be in Lake Oswego, Oregon, and Seattle, reports the Seattle Times.
Bloomberg points out Whole Foods isn't alone in trying to create a millennial grocery store. Supermarket giant Kroger is testing a "cooler version of itself" in the form of Main & Vine, which debuted in Gig Harbor, Washington.
Take a closer look at 365 by Whole Foods Market below: