What's the deal with these crazy burgers?
As more Americans flock to high-end burger joints, some traditional chains are struggling to keep up.
But are these new creations taking fast food innovation too far?
A few weeks ago, Burger King Japan released a souped up version of their black ninja burger, the Kuro Diamond and Kuro Pearl.
Now McDonald's Japan has released their own dark-hued burger just in time for Halloween—simply called the Squid Ink Burger. At least you know what's in this one right away.
Hong Kong McDonald's has the new Batman burger, a double stacked cheeseburger with egg that bears little resemblance to the masked hero. CNET reports that this will be first in a line of superhero burgers with variations for Flash, Superman and Green Lantern in the works. Fancy a bright green burger?
While these burgers are created for the Asian market, American consumers are obsessed with their own creative burger concoctions.
Bonnie Riggs, a restaurant industry analyst for the NPD Group told FoxNews.com that burgers remain America's favorite sandwich, selling over 8.9 billion during the past year.
"An aspect of burgers many like is that they can be dressed up to one's liking," Riggs told FoxNews.com. "Innovative ways to dress up a burger is appreciated by customers as long as the burger tastes good."
Of course smaller shops are getting in on the ultimate action. Philadelphia PYT is constantly making waves in the food world with their caloric creations like the Donut Buffalo Chicken Burger, the Hot Pocket Burger (which substitutes the frozen handheld snack for buns), and the Bacon Wrapped Burger patty.
Cult-craze Ramen Burger opened its own brick-and-mortar restaurant in Los Angeles at the end of the summer—which has spawned a host of other extreme ramen based foods.
And of course, there was the human flesh burger. Okay, not actually made from real people but the chef behind the project did research cannibals to find the right combination of meats that could fool even Hannibal Lecter.
Americans are opting for quality over quantity, but could these extreme burgers make an impact on local markets?
"No doubt that consumers like new and they'll give something a try because it's new, but to keep them coming back – which should be the aim – the food needs taste good and be a good value, a quality and price equation," Riggs says.
Here's a look at some of the most extreme burgers to date. Would you try any of these creations?
1. Burger King Japan - Black "Kuro Burger"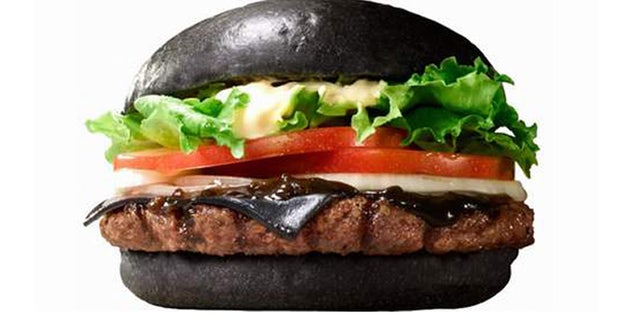 This attention grabbing burger gets its deep hue from bamboo charcoal-- even the cheese gets the eery colored makeover. The updated Kuro burger also comes with a squid ink sauce.
2. PYT Burger - The Hot Pocket Burger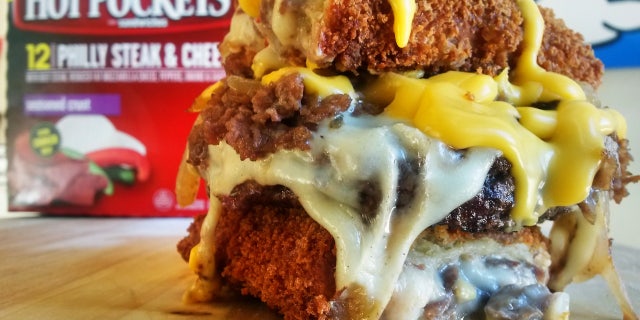 Substituting buns for another sandwich is pretty much as extreme as it gets.
3. McDonald's Hong Kong - Batman Burger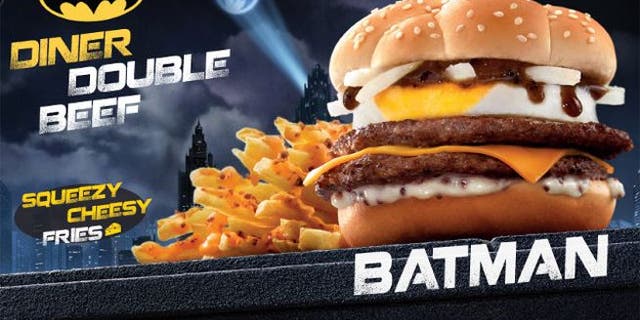 Aside from the fact that this bizarre new sandwich has nothing to do with Batman, we're not sure about the unidentified white sauce oozing out below. Though not a staple on a lot of U.S. burgers, eggs do make a great topper.
4. Ramen Burger - The Original Ramen Burger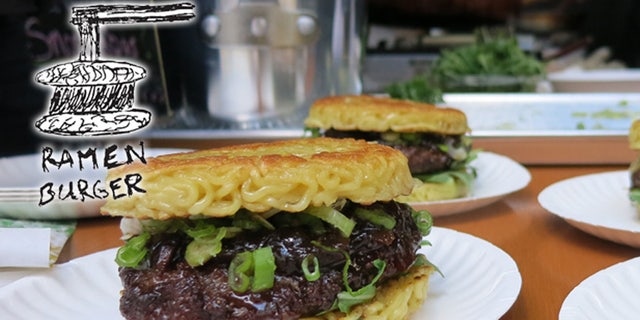 According to Ramen Burger's website, this bun-swapping burger was voted as one of "The 17 Most Influential Burgers of All Time" by Time Magazine. And we'd have to agree that this burger was pretty much a game changer in the world of fast food, opening the way for endless bun substitute possibilities.
5. London Mess - Human Flesh Burger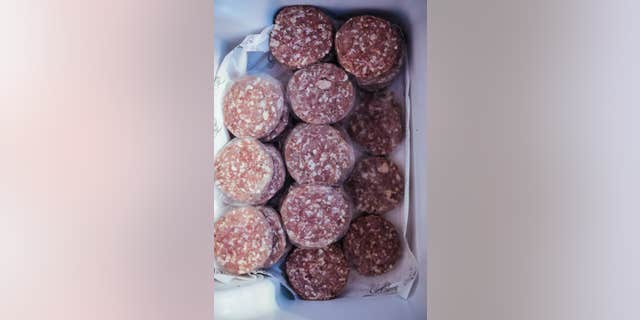 Yes, this was for a Walking Dead promotion, but Chef Jim Thomlinson actually researched cannibalism to get the taste just right-- or wrong, depending on how look at it. This burger was recently served at pop-up restaurant in London but you can make your own "human" meat mix at home from a recipe posted to the Facebook page.