Whataburger-loving Texas couple throw Halloween party, decorate entire house like fast-food chain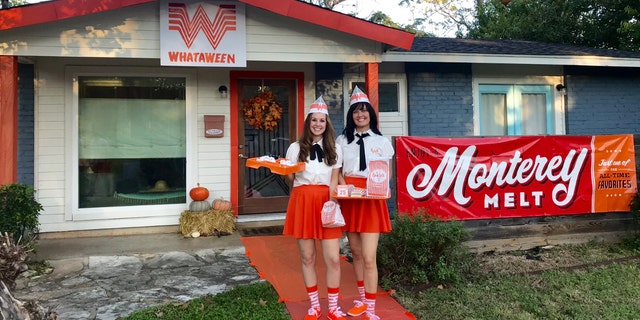 If you want to go all-out for Halloween, don't just put on a costume, but try dressing up your entire house like one Texas couple did for the ultimate themed party.
Nicole Jensen and Cheri Horner shared a photo of their festive look on Facebook. The Austin couple donned vintage Whataburger uniforms and turned their house into a "Whataween" restaurant to host their friends over the weekend.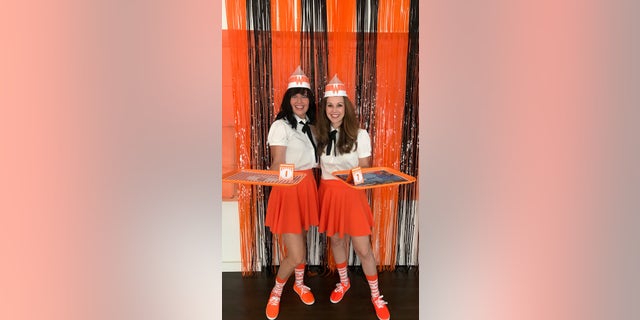 "Cheri and I love dressing up and planning themed events so naturally Halloween is one of our favorite holidays. We always try to think of ways to outdo ourselves each year and decided this year we would need to turn the entire house into our costume to really get the impact we wanted," Jensen told Fox News.
VIRGINIA SCHOOL CAFETERIA MANAGER USES BANANAS TO EMPOWER KIDS
She said they designed their costumes, which were created to look vintage, and painted the sign hanging over their front door. They also got help from the Whataburger chain, which provided additional signage for their decorations.
And since no Whataburger-themed party would be complete without food from the famous chain, Jensen and Horner provided $500 worth of snacks from the famous chain.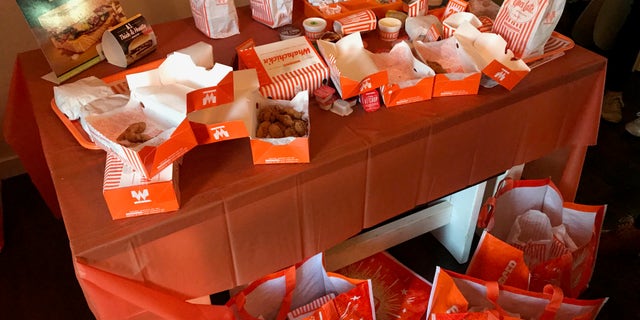 People on social media loved the women's over-the-top costume, praising their efforts.
"One of the best things I've ever seen," one person wrote.
"Wow. You win Halloween," someone else wrote.
FOLLOW US ON FACEBOOK FOR MORE FOX LIFESTYLE NEWS
"Y'all sure know how to throw a party!" one of the lucky attendees wrote.
"That's freakin' awesome. 10 out of 10 for creativity and commitment to a theme," another person commented.