This Disneyland limited-edition treat is so popular, people wait hours in line for it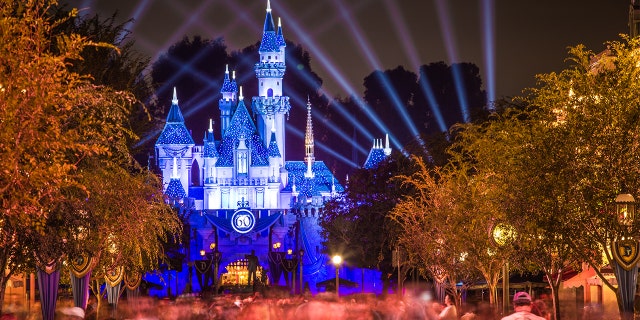 NEWYou can now listen to Fox News articles!
Disneyland is known for its festive and over-the-top treats, especially around the holidays. But one item is so popular that park-goers will wait in multiple lines, often for hours, just for the chance to snag this limited-edition sweet.
Considered one of Disneyland's best holiday traditions dating back to 1968, the famous hand-pulled candy canes draw hype unparalleled by pretty much any other item in the park. The process to get one isn't exactly easy, but fans will say it's worth it.
THE HOTTEST NEW MINNIE MOUSE EARS AT DISNEYLAND ARE ACTUALLY VINTAGE
At the beginning of the holiday season, Disneyland releases the official candy cane schedule, which informs guests what days the limited-release treats will be available and in what location. Candy canes are sold at Trolley Treats in California Adventure and Candy Palace in Disneyland, from early November through Christmas.
In order to get your hands on one of these 18-inch candies, park-goers must arrive early and wait in line to pass through resort security before heading to one of the two designated locations on the scheduled release day. After entering the park, you must wait in line in hopes of securing one of a limited number of wristbands, which tells you a specific time to come back and buy the candy cane for $12.99.
If you're lucky enough to make it through this process, you're allowed to purchase just one candy cane.
The hand-pulled candy canes aren't easy to make, which is why they're sold in such small batches. The candies, which are made from pulled sugar and peppermint extract, have to be kept pliable, requiring them to be made in a hot room. Sometimes guests can be seen crowding around the windows to catch a glimpse of the chefs creating the sweets.
"We make them from scratch and hand-pull the 18-inch candy canes, which requires a good deal of time and careful attention, from the initial steps of mixing the ingredients all the way to wrapping each one," Disneyland chef Beau Bailey said in a statement to The OC Register.
It seems the exclusivity of these time-honored candy canes makes them even more beloved, even by those who haven't been fortunate enough to taste one. In fact, two Disneyland cast members who work at the Trolley Treats gift shop told Fox News that they had never tried them before, but they smell delicious as they're being made.
FOLLOW US ON FACEBOOK FOR MORE FOX LIFESTYLE NEWS
If you're looking to try one of these special confections, you've got a few weeks left. Visit the Disneyland Parks website for the official schedule.