Starbucks super secret menu update
Lattes, coffees, and cappuccinos can become boring after a while of mass consumption. There are all sorts of crazy spices and syrups available at local coffee shops but no one ever knows how to use them properly. Your local barista is probably too busy to explain that they can create essentially anything you want behind the barista bar.
Back in 2011 we discovered something amazing –Starbucks had a secret menu that allows you to get creative with all that Starbucks has to offer. This menu wasn't widely known, but it was enough of a start to get us more interested in the craze. We found a number of creative drinks that were widely available at almost every Starbucks across the country. What we didn't realize was how explosive the secret menu would become.
Following the development of our story, there were a number of websites created that allowed for individuals to share their own Starbucks concoction and build on old secret menu items. Sites like Starbucks Secret Menu feature loyal Starbucks goers that have come up with some pretty creative drinks like the Cake Batter Frappuccino which only calls for a Vanilla Bean Frappuccino and 1 pump of almond syrup for a tall.
Other drinks require a little more patience on the part of the barista like the Hot Butterbeer Latte which needs caramel syrup, chai syrup, caramel syrup, cinnamon Dolce syrup, toffee nut syrup, and whipped cream and salted caramel bits. Then there's the old favorites that have hit our list before like the Thin Mint Frappuccino which uses Tazo Green Tea Crème Frappuccino and is blended with chocolate syrup and java chips and The Dirty Hippy (a Dirty Chai Tea Latte with soy milk instead of regular milk).
Some of these drinks don't seem that difficult to make but when you're 20 customers deep on a busy Monday morning, we can imagine the baristas are pretty overwhelmed when it comes to the hidden menu. That didn't stop us from trying to find more drinks on the secret menu though. We scoured the web and found some pretty crazy sites that offered some creative and innovative Starbucks drinks from consumers. There are all kinds of secrets behind the bar at Starbucks – bet you didn't know there's even a size that is larger than the Venti called the Trenta that is a 31 ounce drink that's available for iced drinks only.
Walking into Starbucks can sometimes be overwhelming what with their plethora of possible drink orders. We were able to come across some new secret menu items that aren't on the giant chalkboard but are definitely available to the daring coffee consumer. These are drinks that some faithful Starbucks lovers have come up with and we think definitely have the right to be shared with the public. Many should be available at your local Starbucks and they're full of flavor and absolutely delicious. Find the perfect coffee creation that suits your taste buds when it comes to certain ingredients in these drinks. If you aren't feeling a squirt of hazelnut syrup then maybe opt for the almond syrup instead. The fantastic thing about Starbucks is the liberties you can take with your coffee.
1. Captain Crunch/Crunch Berry Frappuccino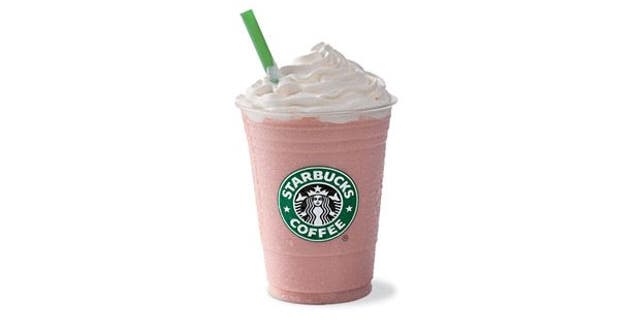 No, this doesn't involve bringing the childhood-favorite cereal into the store and asking them to blend it in a Frappuccino. Still, fans say that the combination of hazelnut syrup (though some folks contend it should be toffee nut) in a Strawberries and Creme Frappuccino is a dead ringer for the flavor of the cereal.
2. Snickers Frappuccino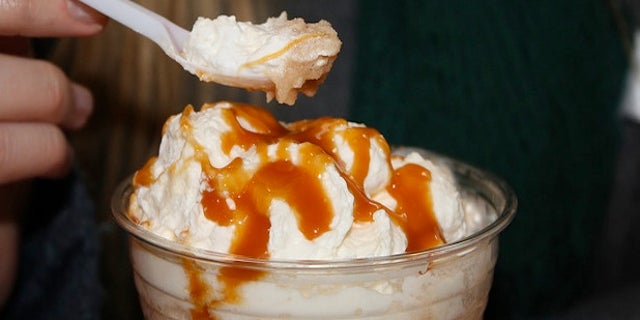 "We do know a lot of these drinks and more," noted Annalise, a commenter and a self-described Starbucks barista. "Try a Snickers Frappuccino: Java Chip Frappuccino with two pumps of toffee nut and a caramel drizzle on top. It tastes just like a Snickers.
3. Fall-in-a-Cup Latte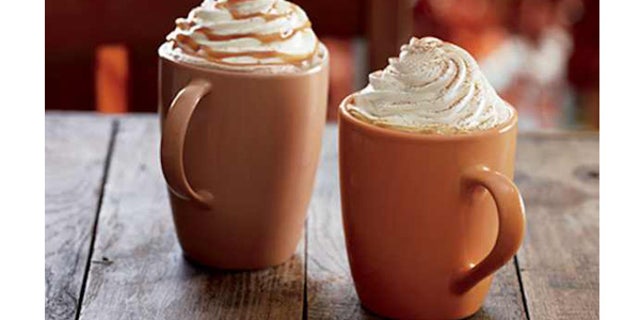 If you're getting sick of the regular Pumpkin Spice Latte then this recipe is killer. It requires ordering a Pumpkin Spice Latte and adding caramel syrup (one-and-a-half pumps for Tall, two pumps for Grande, two-and-a-half pumps for Venti, three pumps for a cold Venti). Then, add Chai Syrup (one pump for Tall, one-and-a-half pumps for Grande, two pumps for Venti, and two-and-a-half for a cold Venti). Finally, top with whipped cream, pumpkin powder, and caramel drizzle.
4. Cake Batter Frappuccino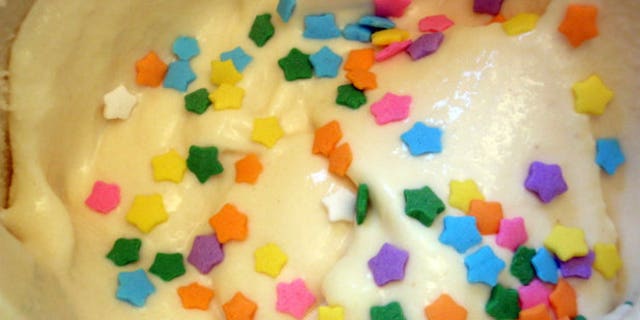 This delicious drink uses a Vanilla Bean Frappuccino base and adds one pump of almond syrup for a Tall and two for a Venti.
5. Green Eye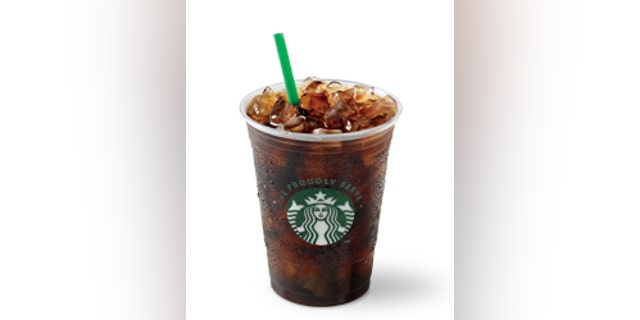 A Red Eye or Black Eye, sure — that's one and two extra shots of espresso in a regular drip, respectively. But those that go for green get a sure-to-jack-you-up three shots of espresso boost to their cup of coffee. (Note: apparently at some places it's called a Blue Eye.)
6. Zebra Mocha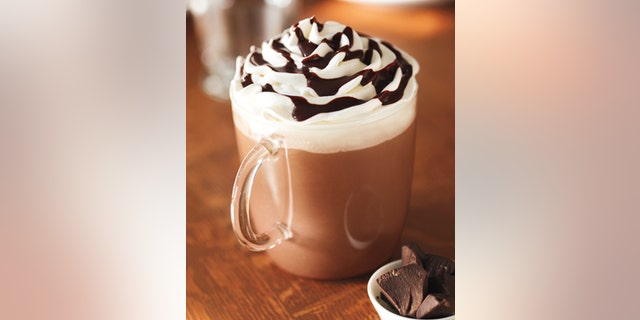 Sometimes also called a "Penguin Mocha," a "Marble Mocha," or simply a "Black and White Mocha," this drink combines the white chocolate mocha with the regular mocha for those who can't pick a favorite. Or, if you really want to take it to the next level, ask to have raspberry flavoring added for something called the "Red Tux" Mocha.
7. Bootleg Brulée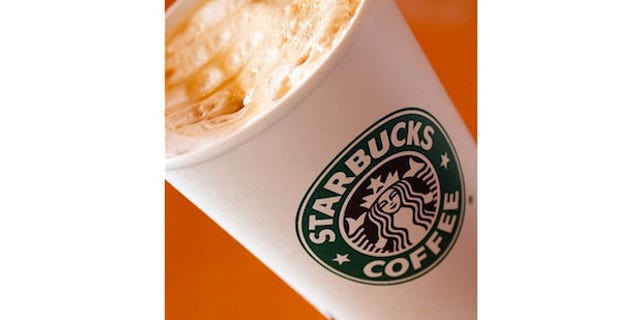 This creation involves adding "two shots to any white mocha, and add toffee nut [syrup] and caramel drizzle."
8. Chocolate Dalmatian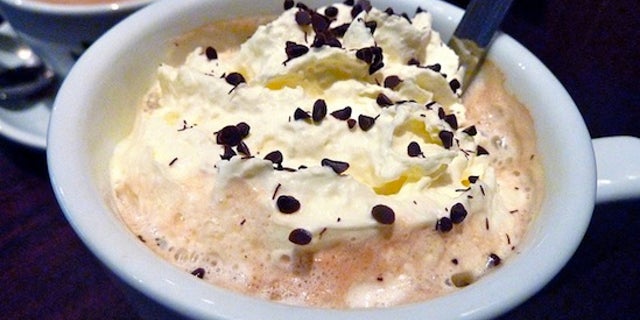 A White Chocolate Mocha with java chips and chocolate chips sprinkled in.
9. Thin Mint Frappuccino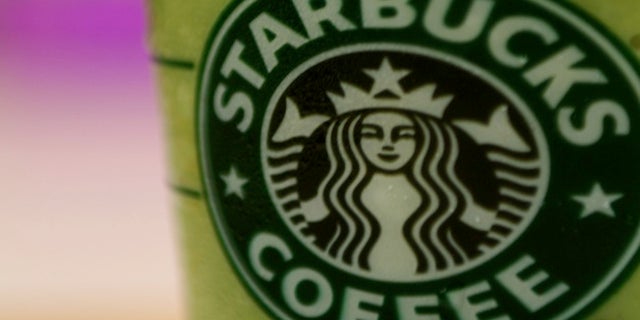 This drinks borrows its name and flavor from the Girl Scout Cookie repertoire in this creation, which, according to commenter Julie Adkins is made by blending the Tazo Green Tea Crème Frappuccino with chocolate syrup and java chips. According to her, it's "heaven in a cup." We imagine adding a pump of peppermint syrup wouldn't hurt the combination either.
10. Samoa Frappuccino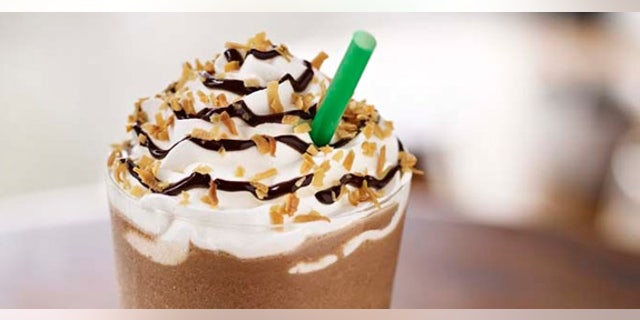 Commenter Heather Williams suggested a summer season favorite, the Samoa Frappuccio. "It's the mocha coconut Frappuccino with caramel drizzle. It's a dead ringer for the Girl Scout Cookie! We used to make it in our café all the time!"
For even more custom coffee creations, check out the full list.
More from The Daily Meal
The 14 Wildest Fast-Food Secret Menu Items
13 Things You Didn't Know about Dunkin' Donuts
America's 25 Best Chain Sandwich Shops
11 Deliciously Sweet Fast-Food Chain Holiday Drinks