Squirrel filmed stealing M&Ms from Disney World store dubbed a 'cute little shoplifter'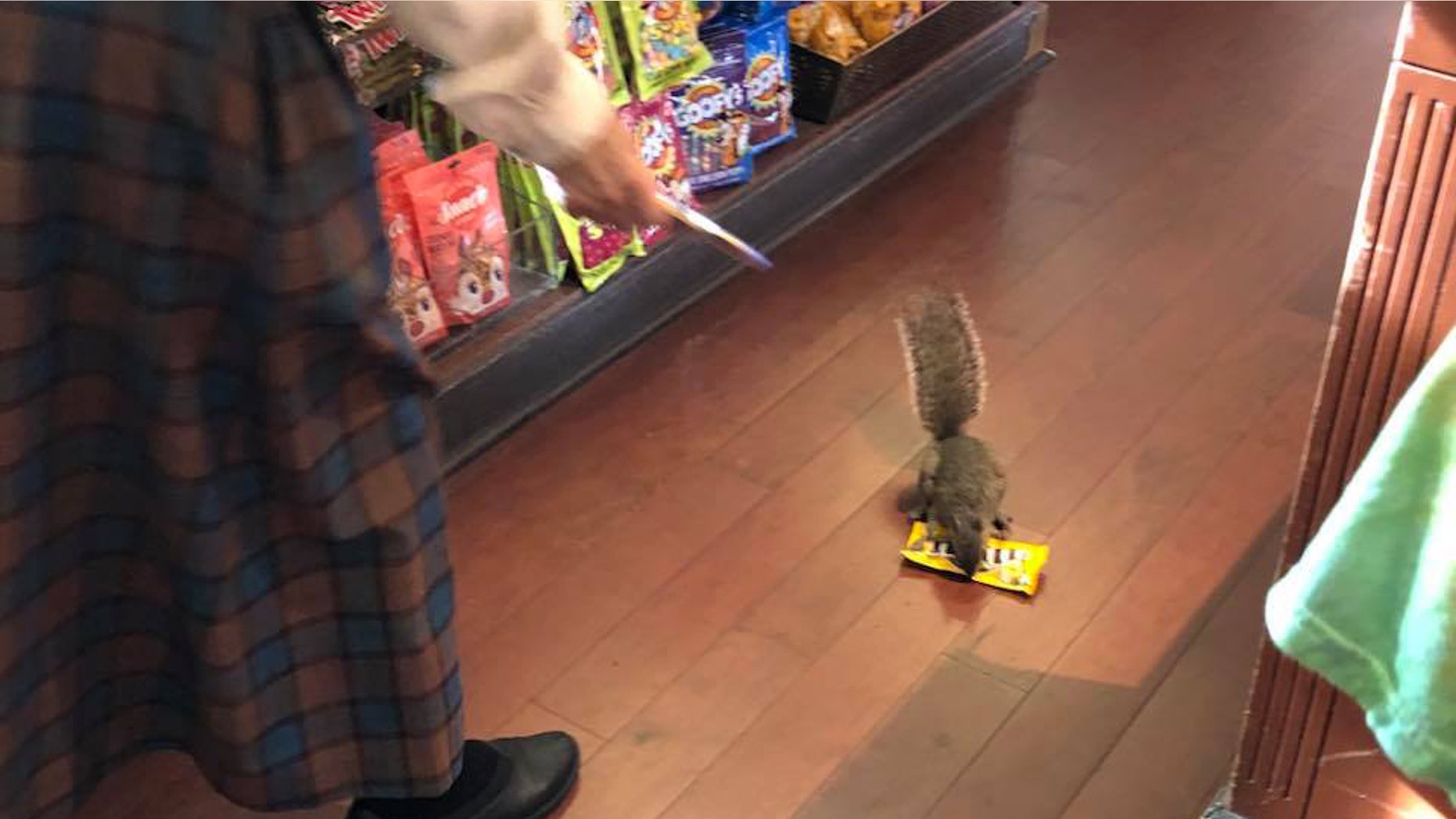 Most of the animals in Disney's movies are content to help a princess get dressed in the morning, or to convince one of their mermaid friends to drop her ambitions of living on dry land and remain under the sea.
But in real life, the animals at Disney's parks are apparently turning to a life of crime.
SEAWORLD GETTING RID OF PLASTIC STRAWS, PLASTIC BAGS AT ALL PARKS
During a visit to Disney World's Magic Kingdom over the weekend, Brianna Bradshaw and her friend Jessica Dornfried witnessed a squirrel shoplifting an entire bag of M&M's from one of the park's gift shops while they were shopping for shirts.
"I have an annual pass to Disney so I go quite often, but I have never seen something like that happen," Bradshaw tells Fox News.
SEE IT: SPIRIT FLIGHT DELAYED DUE TO ALLIGATOR CROSSING RUNWAY
In footage of the incident, taken by Dornfried, the squirrel can be seen rummaging through the top shelf of a candy display while a nearby woman attempts to scare it off. But instead of fleeing, the squirrel grabs hold of some peanut M&M's, jumps down to the floor, and carries the candy out of the store in its mouth.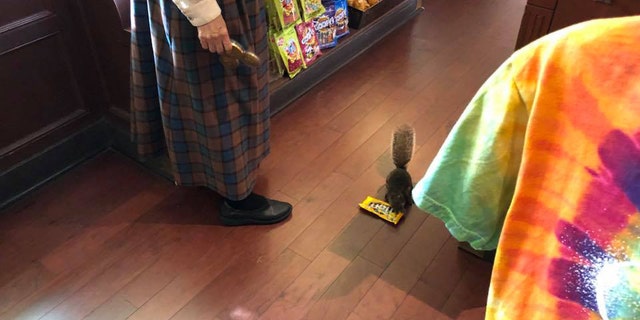 Dornfried, who was visiting Bradshaw in Florida, tells Fox News she noticed the squirrel "casually walking into the store" before hopping up on the candy display, "like it was completely normal."
"One of the ladies tried to shoo the squirrel away but he just picked up his peanut M&M's and hopped away," she added.
The "cute little shoplifter," as Bradshaw called it in her post, has also proved popular on Facebook, where the 16-second clip of the squirrel's antics had been viewed more than 1.2 million times since July 9.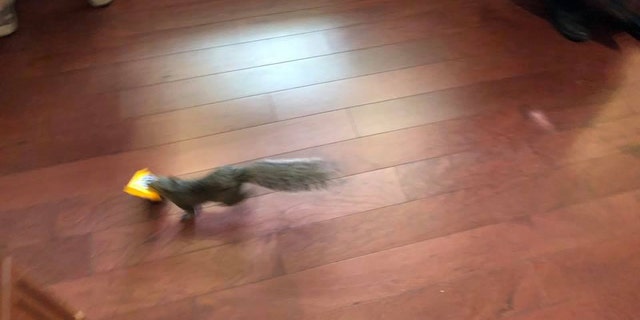 FOLLOW US ON FACEBOOK FOR MORE FOX LIFESTYLE NEWS
"After it happened, we all just stood there in shock  Apparently the squirrel comes and steals M&M's often, but not all of the cast members have seen it. And this is the first time they said it was caught on video," said Bradshaw.
"It was honestly the best part of my day."