Soul food superstar Melba Wilson shares the secret to perfecting fried chicken
There's fried chicken and there's finger-lickin' soul food so good, it can topple an Iron Chef.
Harlem restaurateur Melba Wilson's fried chicken is one of those recipes you don't easily forget. She even beat Food Network star Bobby Flay with it on his show "Throwdown."
But getting to the stage of fried chicken glory has been a long road for Wilson-- she's been cooking since childhood, a craft she learned from her mother.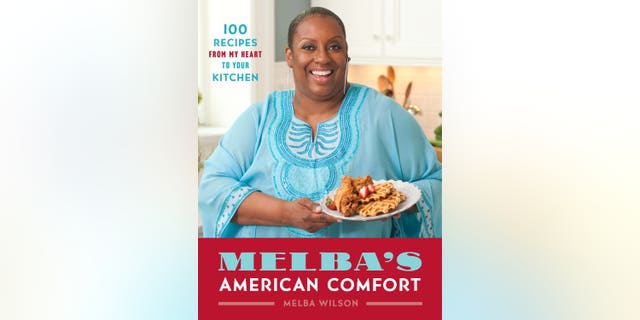 "In my house, before we were able to touch a pot or turn a knob you had to be an apprentice," Wilson remembers.  "Cooking in my mom's house was the job of the queen. At [age] 10, I wasn't a queen, I was a queen in training. I would take mental notes. I would watch my mom as she stirred grits and any time my mother baked, I was right there to lick the bowl."
By the late 1980s, the self-proclaimed "queen-in-training" had taken up residence at the famous Harlem soul food spot, Sylvia's. Wilson didn't set out on becoming a chef-- she worked every position in the restaurant from cashier to hostess. But the love of cooking her mother had given her made it impossible for Wilson to stay away from the kitchen for long.
She started cooking at Sylvia's and then decided to spread her culinary wings by manning the kitchen at restaurants with different cuisines. Her previous jobs include stints at Rosa Mexicano and Windows on the World.
But she always knew she wanted to come back to Harlem and cook the kind of food she grew up with.

In 2005, that dream led her to open Melba's, a restaurant that she hopes can serve as an example to her community in New York City.  "I want to show people who come from neighborhoods like Harlem that if I can do it, you can do it." Over a decade later, Melba's is still thriving. In 2016, she released a cookbook to share some of her soul food secrets.
Wilson is proud of her accomplishments: "I'm the kid who came from a single parent home and had a dream. I'm the person who put fear aside and I bet on me."
She may be an accomplished businesswoman now but Wilson has never forgotten her roots.
Want some tips on how to perfect your fried chicken game?
The restaurateur shared a few tips with Fox Foodie for anyone who wants to follow in her footsteps. First, don't rush it. Wilson suggests letting your chicken sit in spices for at least two days to soak them up prior to cooking. The second pro tip? Shake and bake. Shake up the chicken pieces with the flour in a brown paper bag so that the flour gets into every nook and cranny of the chicken. You'll have crispy bits all over your bird.
We bet even Bobby Flay now takes that advice.