Restaurant defends photo Facebook accused of blackface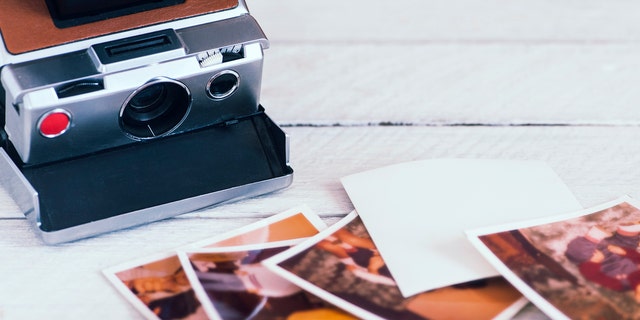 NEWYou can now listen to Fox News articles!
A Michigan restaurant was slammed on social media over the weekend for a black-and-white photo that one man called racist.
The man posted on Facebook about a photo the restaurant had up that he believed to be an image of two white people in blackface.
Since the post, the man's claims went viral and people on social media called to boycott the restaurant and some made extreme threats which prompted police to respond, News channel 3 reports.
"We got a phone call saying they were going to come down here rioting and they were going to come in here and wreak havoc," owner Sandy Bloomfield said.
TRUMP HOTEL SKEWERED BY TWITTER FOR STEAK PHOTOS
However, Bloomfield explains there is a much different story for the photo, which "has been on the wall for six years," she says.
After the unexpected backlash, Bloomfield posted the original color version of the photo on Facebook, which shows two employees dressed up as members of the Blue Man Group for Halloween in 2009.
Bloomfield, who has owned Julianna's Restaurant in Kalamazoo for nearly 30 years, said the restaurant's aesthetic is all black and white, which is why the original blue photo isn't the one hung up.
"All the décor in the restaurant is in black and white," Bloomfield told News channel 3.
"Clearly, it's the blue man group," Bloomfield said.
Since the social media firestorm, Juliana's Restaurant issued a statement, which further caught flack for being "sarcastic," Strick Strickland, Kalamazoo's NAACP chapter president told the news outlet.
On social media, the restaurant posted, "After this stunt, blue people will be given one free meal as an apology for the photo."
Of the response, Strickland said, "I think that says I don't take how others feels seriously, and I think they should," Strickland said.
Bloomfield said she thought the restaurant's response "might not have been the best," but was "what they could do to protect the business."
FOLLOW US ON FACEBOOK FOR MORE FOX LIFESTYLE NEWS
Both Strickland and Bloomfield do agree that the situation can serve as a learning opportunity for members in the community.
Strickland wants people to "try and educate one another" after incidents like these.
Bloomfield hopes for a similarly interactive approach where people would ask questions rather than immediately posting their assumptions on social media.
"I hope that people, when people see something, they can ask instead of jumping to conclusions," Bloomfield said.
Bloomfield told News channel 3 that she has received a large outpouring of understanding and support from the community.