Pizza Hut starts delivering beer and wine in Arizona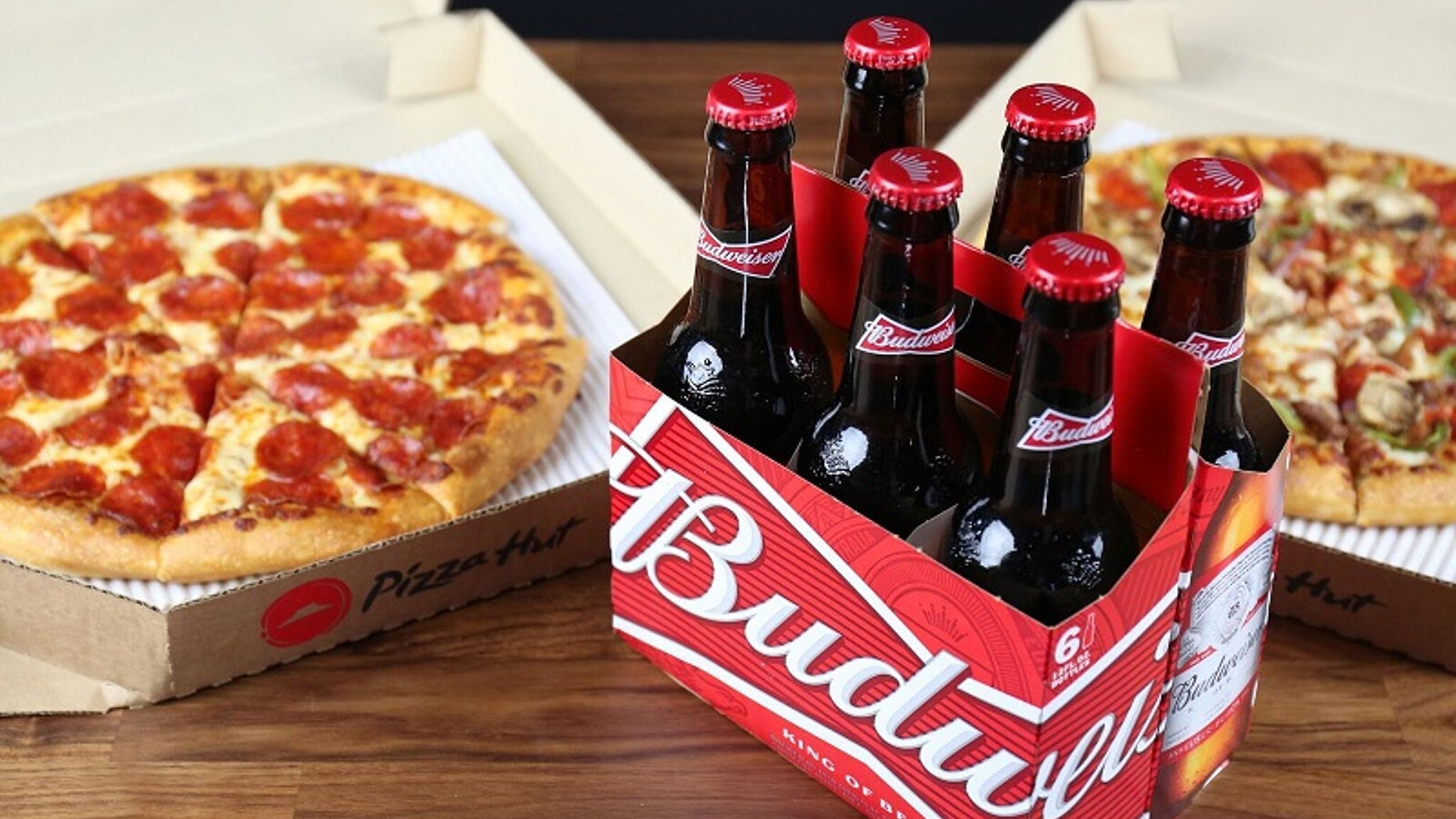 Pizza Hut announced Tuesday it will offer beer and wine deliveries to customers who order food from its restaurants.
The company said it was starting the booze delivery in Phoenix, Ariz., and hoped to expand within the next year.
"We know that beer and wine go great with pizza and we're uniquely positioned to deliver these given many of our restaurants already serve beer and wine," Stacy Lynn Bourgeois, the director of brand marketing for Pizza Hut, said in a press release. "When you combine that with our extensive network of delivery drivers, we're excited to provide a unique and convenient experience for our customers."
PIZZA HUT LAUNCHES NEW PIZZA AND GIFTS FOR THE HOLIDAYS
The company said in its press release it hoped to be a "one-stop-shop for customers looking to enjoy beer and wine with their pizza." Many of the company's restaurants already have the necessary license to serve and distribute booze.
So how are they going to do it? Pizza Hut said their delivery drivers would carry the alcoholic beverages in special coolers in order to keep it cold during delivery.
In Phoenix, Pizza Hut offers Budweiser, Bud Light, Shock Top and Kilt Lifter as the beer options to choose from, although those offerings would vary depending on the market, the company confirmed.
FLORIDA PIZZA RESTAURANT BANNED CHILDREN, AND PEOPLE ARE NOT HAPPY
Pizza Hut is planning to begin wine delivery in January, and is considering both single-serving and full bottle options.
Fortune reported that Pizza Hut's parent company, Yum Brands, was investing more money into the chain pizzeria in order to fight rivals like Domino's and Papa Johns.