Philadelphia's soda tax upheld by Pennsylvania Supreme Court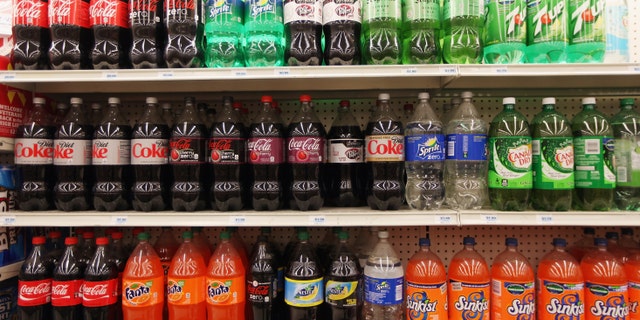 Bad news for soda lovers — the Pennsylvania Supreme Court voted on Wednesday to uphold a tax on soda and other sweetened drinks, rejecting a challenge to the law from merchants and the beverage industry.
On July 18, the state's highest court ruled in a 4-2 majority opinion that the 1.5-cent-per-ounce levy is in fact aimed at distributors and dealer-level transactions, and thus does not illegally duplicate another existing tax.
In May, opponents of the tax argued that the the levy amounted to double taxation because it is passed down to consumers who already pay sales taxes. In making their case, lawyers for local businesses, consumers, and trade associations cited the Sterling Act, a depression-era law that permits the City of Brotherly Love to tax anything not already taxed by the state, the Philadelphia Inquirer reports.
ARMY VETERAN'S BBQ TRUCK GOES UP IN FLAMES, BUT HE SAYS 'THE FIRE WILL NOT WIN'
The beverage tax raised almost $79 million through its first twelve months in place in 2017, the Associated Press reports. The revenue benefited schools, parks, playgrounds and libraries in a move that inspired various cities around the nation to enact similar measures.
"These programs, funded by the beverage tax, will fuel the aspirations and dreams of those who have waited too long for investments in their communities," Philly mayor Jim Kenney said in a statement obtained by the outlet. "The City of Philadelphia will now proceed expeditiously with our original plans — delayed in whole or part by nearly two years of litigation — to fully ramp up these programs now that the legal challenge has been resolved."
Meanwhile, dissenting Justice David Wecht had other thoughts.
"A rose by any other name smells just as sweet, and, whether styled a retail tax or a distribution tax, the levy here at bar, like the state sales tax, raises revenue specifically by burdening the proceeds from the retail sale of sugar-sweetened beverages," Justice Wecht wrote, according to AP. "This the Sterling Act does not allow."
Moving forward, Shanin Specter, a lawyer representing the group challenging the tax, voiced diasspointment with the decision. disappointed by the decision. Ax the Philly Bev Tax Coalition spokesman Anthony Campisi similarly criticized propagation of the "wildly unpopular beverage tax," the Inquirer reports.
FOLLOW US ON FACEBOOK FOR MORE FOX LIFESTYLE NEWS
If fully passed on to consumers, Philadelphia's soda tax represents an increase of $1.44 on a six-pack of 16-ounce bottles.
- The AP contributed to this report.