Oyster Escabeche with Dark Lager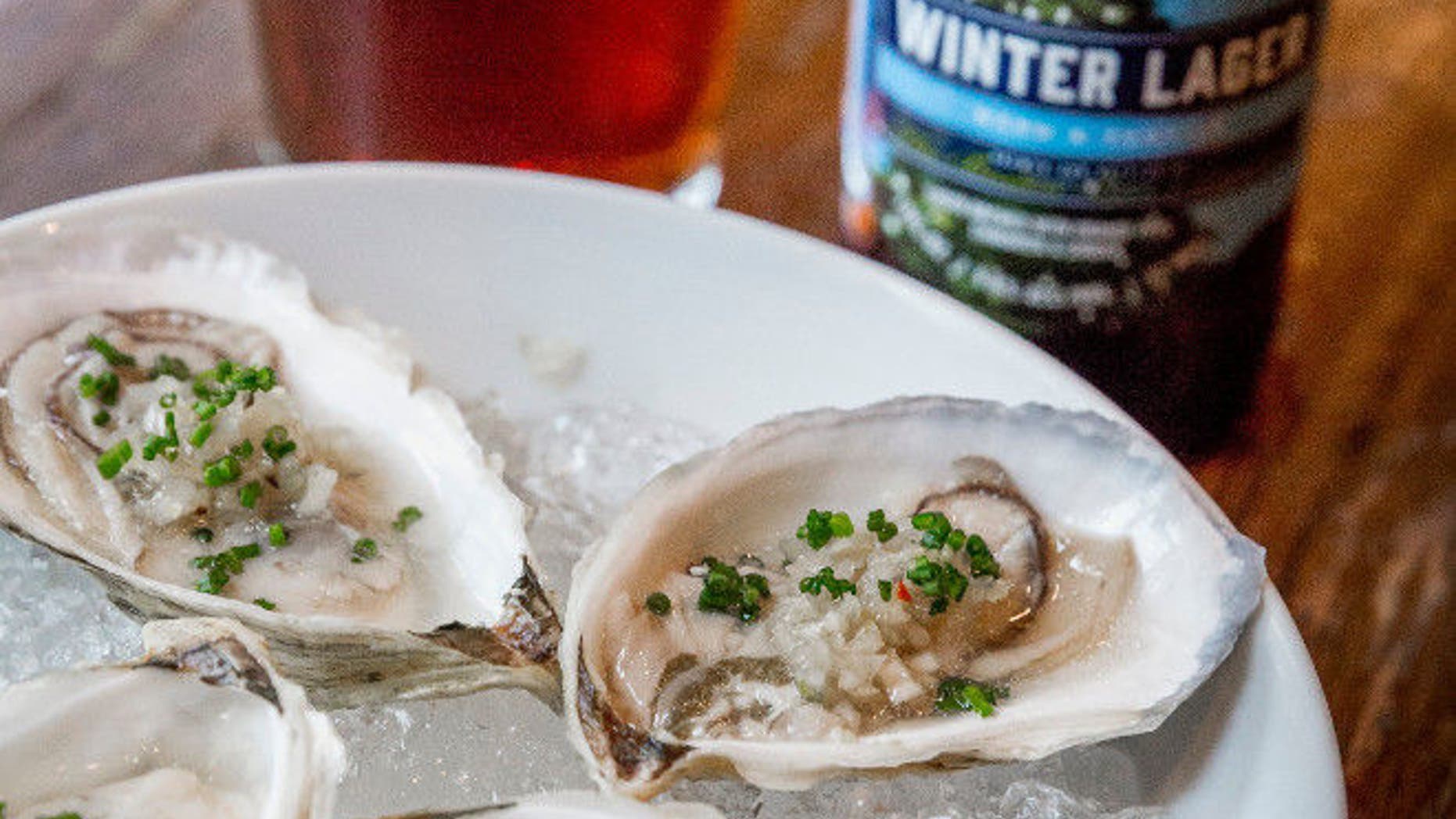 An unexpected appetizer for an unconventional Friendsgiving gathering, these Island Creek Oysters are served in their own liquid and slightly pickled. The oysters are topped with Sam Adams Winter Lager, green strawberry and grains of paradise.
Cook Time:
Prep Time:1 hours
Total Time:1 hours
Servings: 4
Ingredients:
50 oysters
1 cup champagne vinegar
1 cup grape seed oil
2 tablespoon green peppercorns
2 tablespoon Sam Adams Winter Lager
1 tablespoon salt
1/4 cup brunoise shallots
5 cloves of garlic
Preparation:
Clean the oysters, reserving the shells for later.
Microplane the garlic and combine with the oysters, shallots, and salt in a bowl.
Separately, combine the champagne vinegar, grape seed oil, green peppercorns and beer, and bring to a boil.
Strain the hot liquid over the oysters. Refrigerate the bowl to chill.
When ready to serve, place each oyster on a shell with a little liquid. Serve on plate with crushed ice and lemon wedges.