Eating out in New York City can often seem like a competitive sport. Did you make a reservation weeks in advance to get into the newest restaurant? Are you willing to wait two hours for a table?
But there is a better way to eat out. The best-kept secret in New York is that many of the city's finest restaurants are ready and willing to let you eat a full meal at the bar. You can often sit down immediately, partake in world-class people watching, and enjoy the same excellent food being served at the hotly-contested tables next to you. You may even find that you like the bartender better than the typical waiter.
They key is knowing which restaurants offer full service at the bar. Here are a few of our favorites:
1. ABC Kitchen: 35 East 18th Street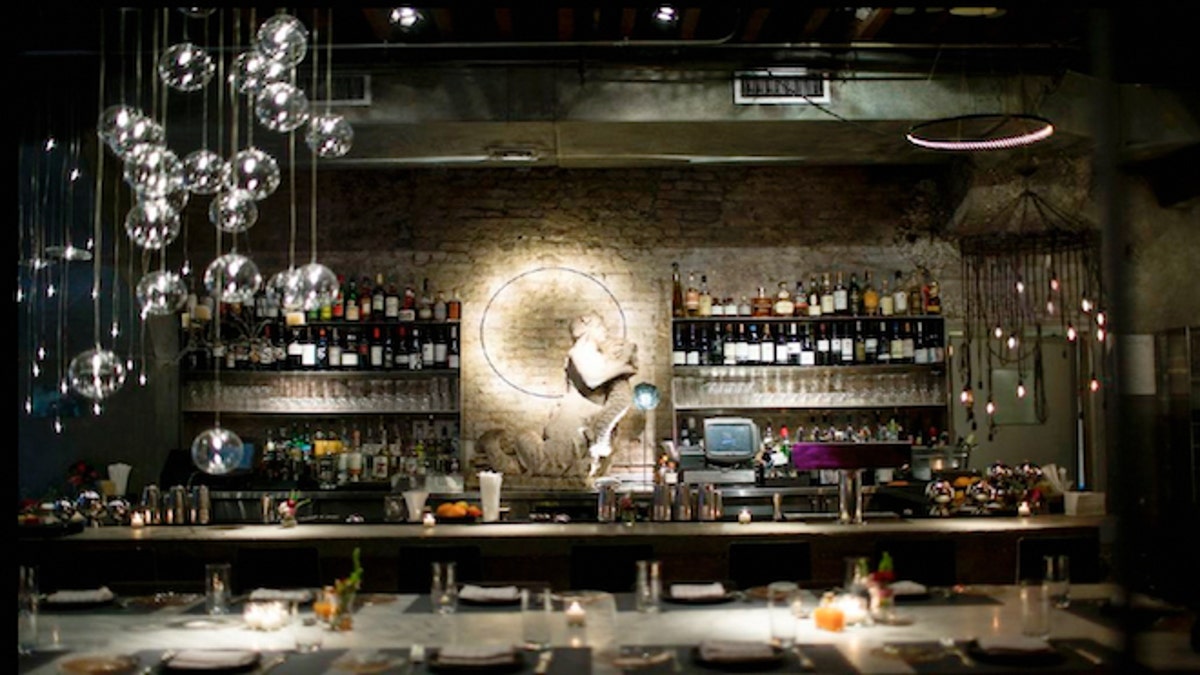 The bar at Jean-George Vongerichten's ABC Kitchen is not as large as some of the others on this list, but it makes up for its small size with perfect food and its ability to circumvent one of the city's most difficult reservations (even years after opening). The entire seasonal American menu is available at the bar, including their classic beets and yogurt and the crab toast. And bonus points for the celebrity spotting - everyone from Michelle Obama to Boy George have come for dinner.
If the Bar is Full: Go around the corner to ABC Kitchen's sister Mexican-inspired restaurant ABC Cocina. And if the bar is also full there you can check out another close-by favorite, Cosme.
2. All'Onda: 22 East 13th Street, NYC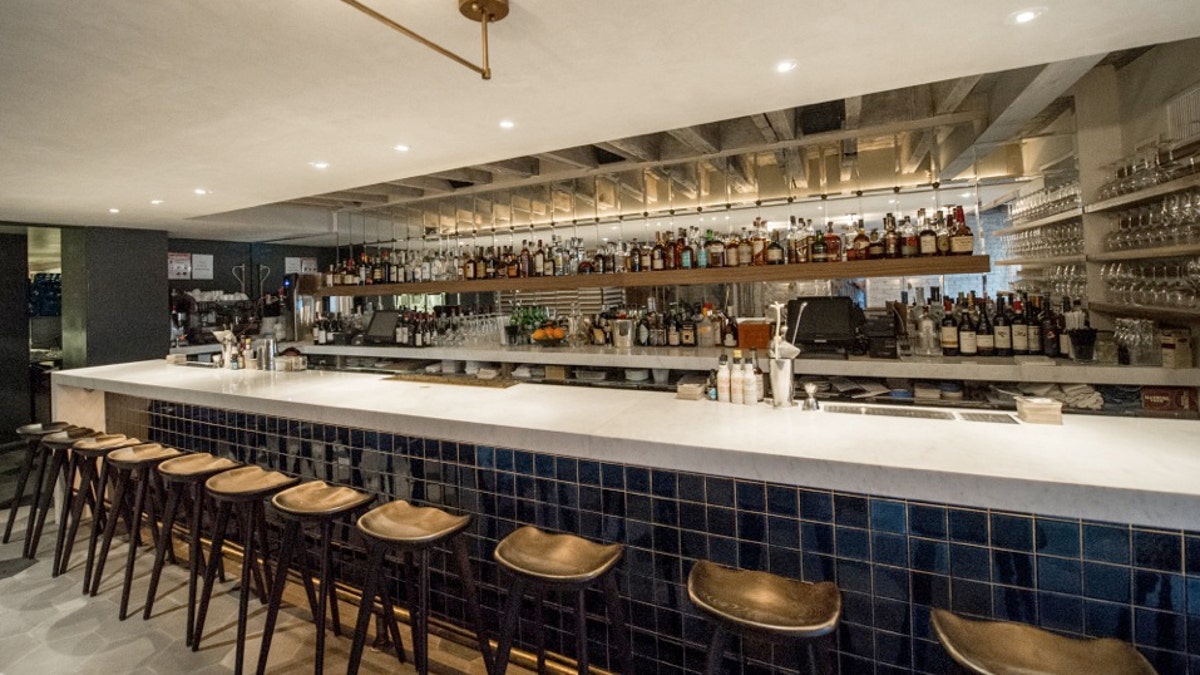 Chef Chris Jaeckle's Venetian restaurant has a long, inviting bar on the first floor of this duplex restaurant. It is the perfect spot for watching diners come and go and for seeing what comes in and out of the kitchen. Order the arancini balls to share or the uni bucatini for yourself (trust me, you will want every last bite).
If the Bar is Full: Corkbuzz is on the same street if you want another large bar option. If you are set on Italian food then walk a few minutes west to L'Artusi.
3. Birds and Bubbles: 100B Forsyth St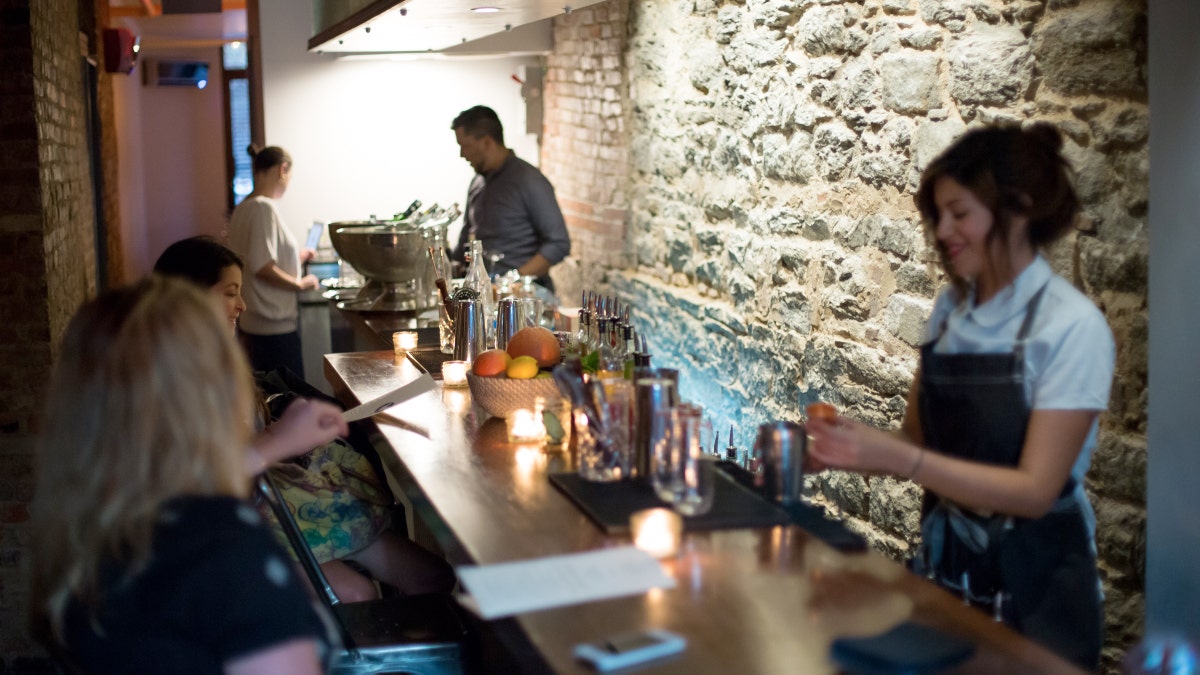 Birds and Bubbles strikes the right note of being both casual and lively. This Southern spot specializes in fried chicken and Champagne, but there's a wide menu of options for the less-poultry inclined. If you want a full meal make sure to go for the chicken and rice - it's the perfect comfort food.
If the Bar is Full: Walk further downtown for the equally fun Mission Chinese.
4. Cosme: 35 East 21st Street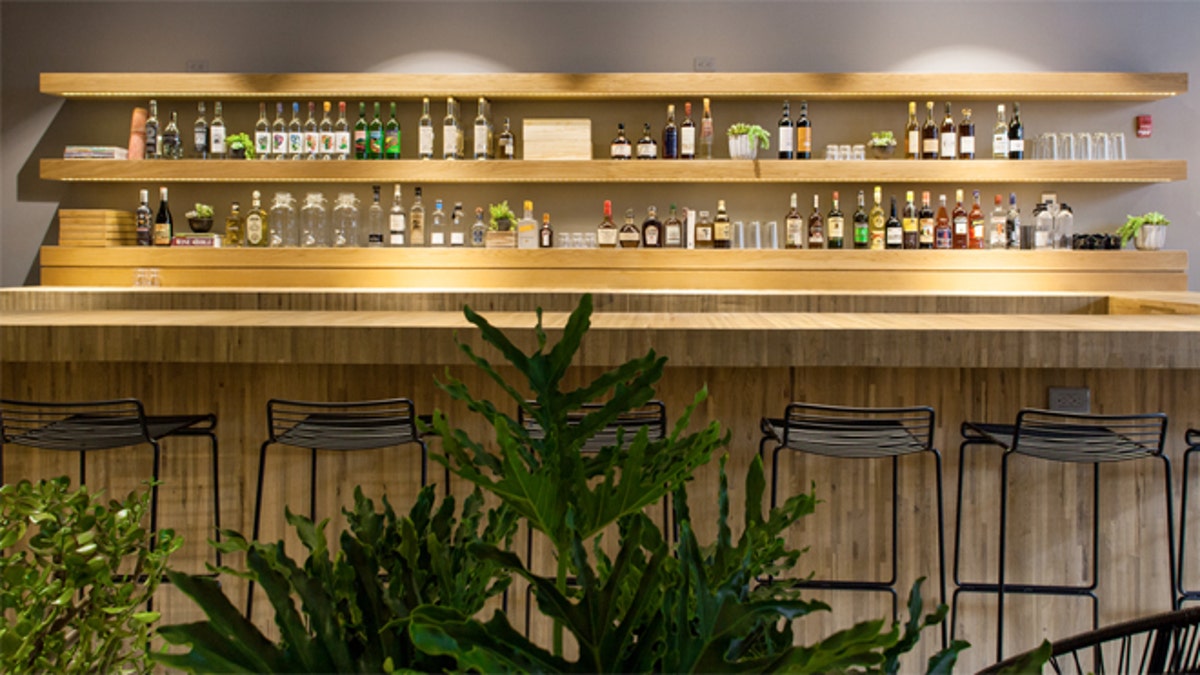 Cosme is a brand new spot where reservations are hard to come by. But their expansive bar and extra seating at the front make it an easy choice for those looking to snag a bite of Enrique Olvera's contemporary Mexican cuisine. Order a mezcal cocktail with the signature duck entree and then make sure you have room for desserts like the husk meringue or chocolate ganache.
If the Bar is Full: If you are still hankering for Mexican food you can go to ABC Cocina or change course and try the original ABC Kitchen.
5. Corkbuzz: 13 E. 13th Street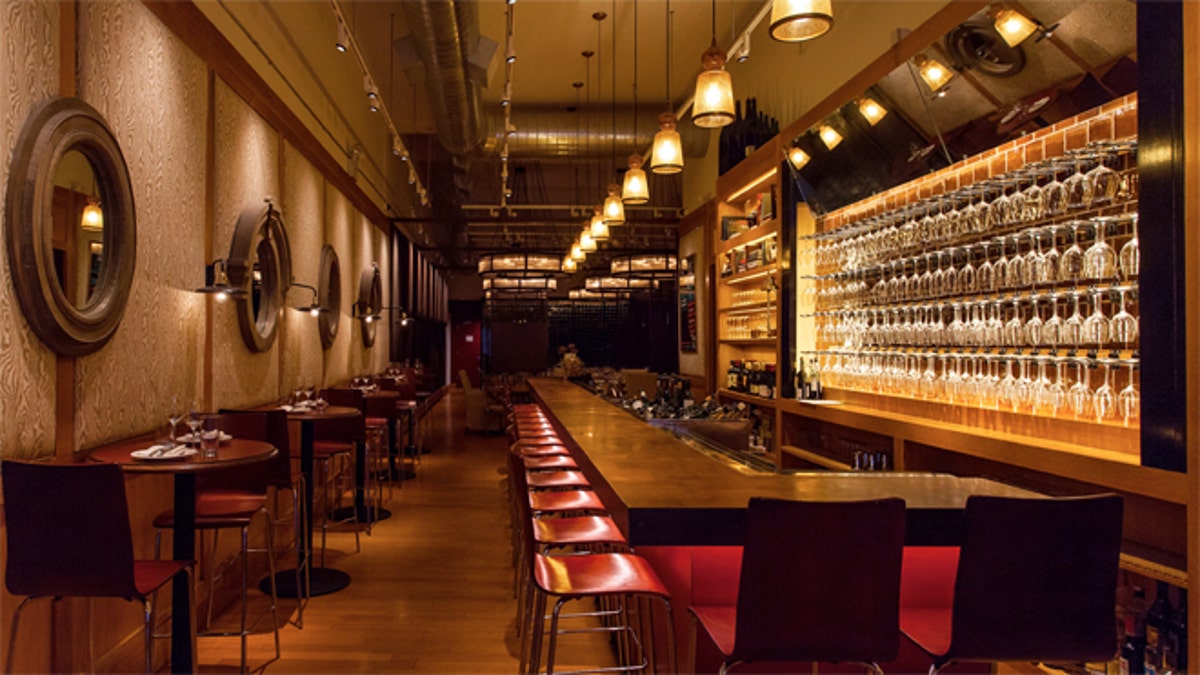 If your idea of a wine bar also includes food then you are in luck at Corkbuzz. You can have a wine, cheese and charcuterie kind of night or order the full menu right at the bar. And if you stay after 10pm the champagne is half off.
If the Bar is Full: Go across the street to All'Onda and get pasta and cocktails instead.
6. Eleven Madison Park: 11 Madison Avenue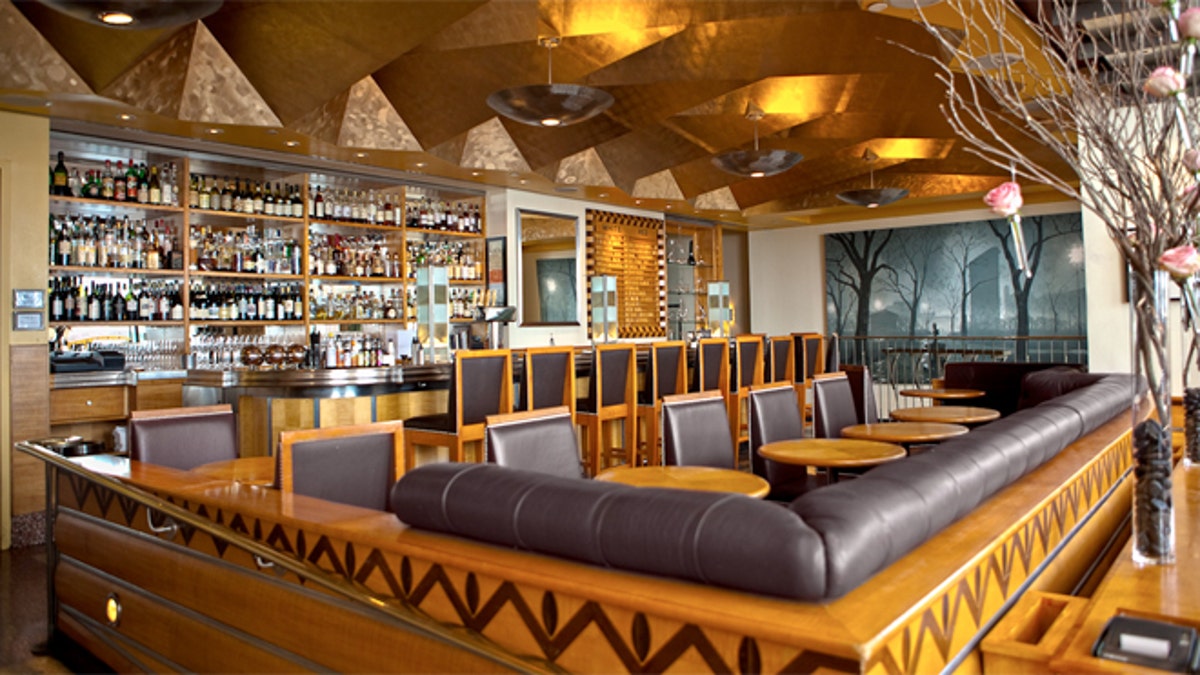 The renowned big-budget restaurant is not out of reach for those who want a taste of the four-star dining experience. You can order a-la-carte items at the bar along with a glass from the stellar wine list. It is one of the best ways to experience a classic New York institution without spending hundreds of dollars and many hours on a tasting menu.
If the Bar is Full: You can always go lowbrow across the street to the famous Shake Shack in Madison Square Park. If you want a similar dining experience and you are willing to travel, head uptown to Le Bernardin.
7. Huertas: 107 1st Avenue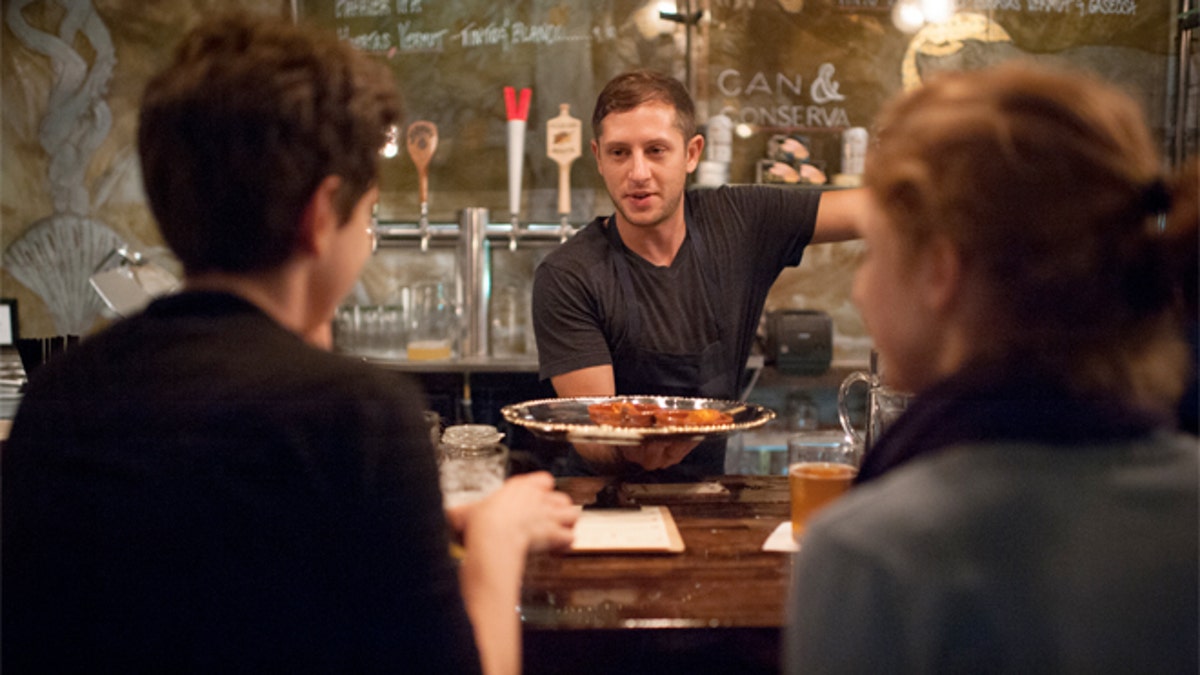 Huertas is a new Spanish restaurant with a constantly changing prix-fixe menu in the back and passed pintxos (or small tapas) in the front. The front area is perfect for those who can never decide how much to order because the small and reasonably priced pintxos will just keep coming around as options. Make sure to order their signature Huertas Rotos dish, a take on huevos rotos.
If the Bar is Full: Empellon Cocina is on the same block and also features a small plates menu. If you really want tapas and don't mind going further afield you can also check out the smaller bar at Tertulia in the West Village.
8. L'Artusi: 228 West 10th St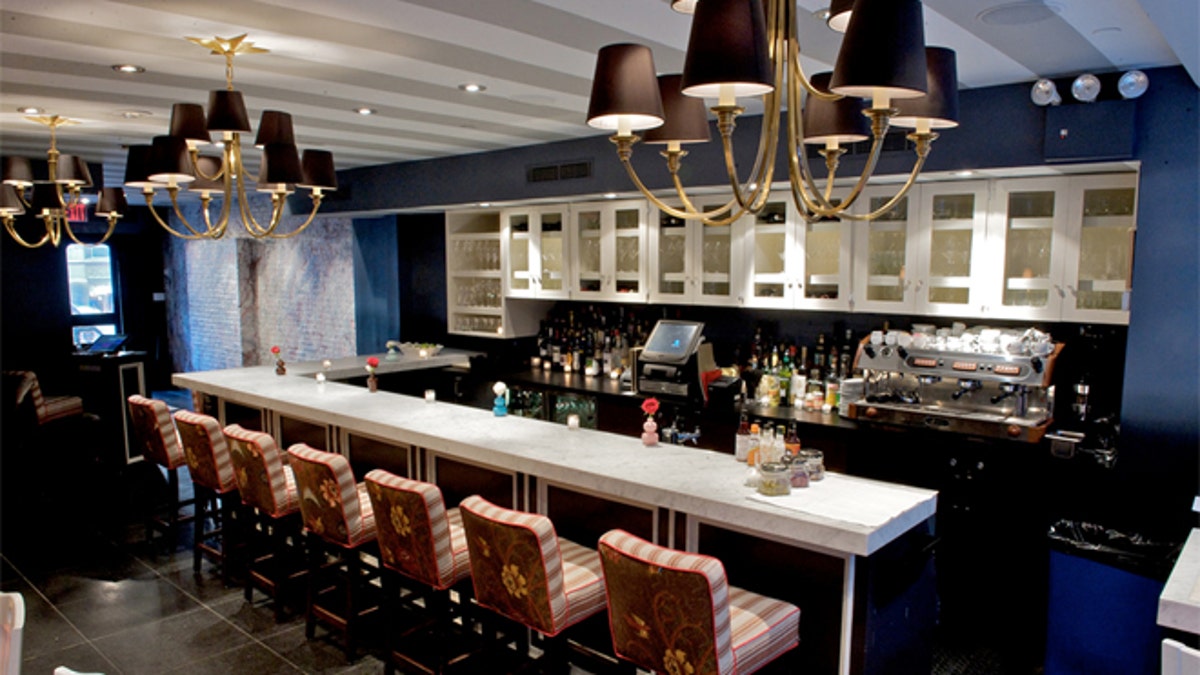 If you are looking for classic Italian food in an intimate setting there are few better choices than L'Artusi. With fresh pastas and an exquisitely curated wine list, they have a perfect menu for sitting at the bar. It's a great choice for a date-night.
If the Bar is Full: If your heart is not set on Italian food you can go down the block to the excellent Portuguese-inspired Louro or keep walking a bit further and you can have Italian at All'Onda.
9. Le Bernardin: 155 West 51st St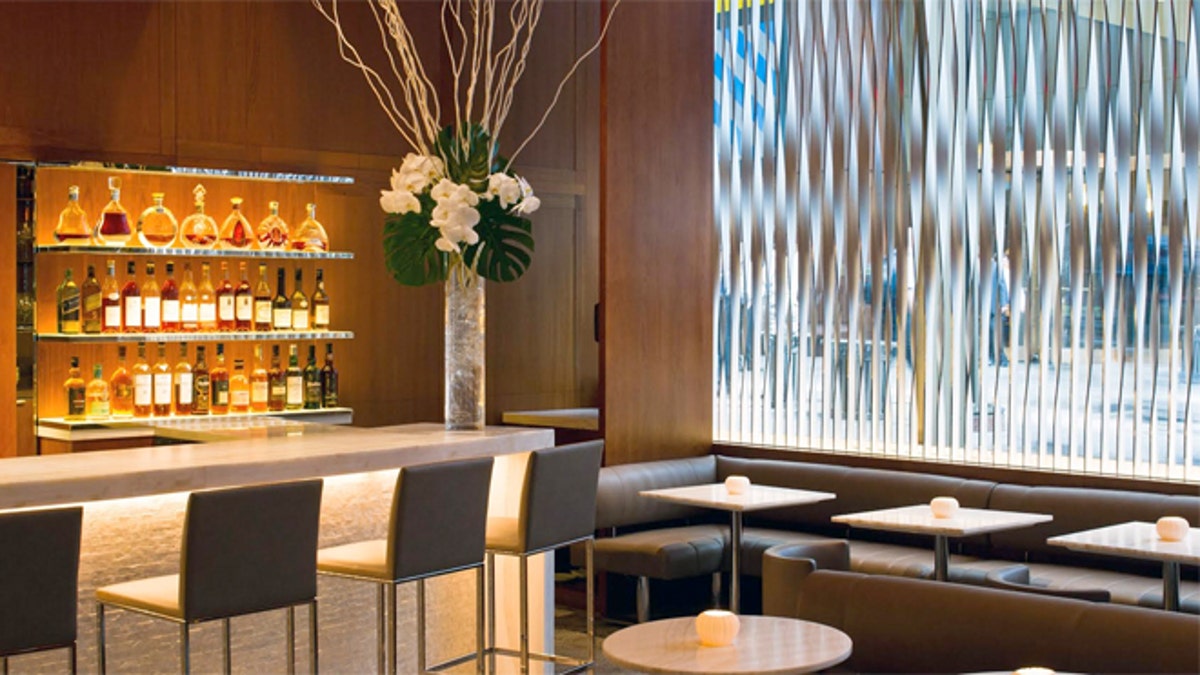 One of New York's most famous restaurants recently renovated their bar and lounge area to encourage more walk-in diners. If you want to splurge in Midtown without the formality of the dining room then wander in, order one of their top-notch cocktails and try Eric Ripert's delectable seafood dishes while perched at the bar.
If the Bar is Full: You can try another Midtown favorite, Marea, which also has a large bar scene and incredible seafood.
10. Mission Chinese: 171 East Broadway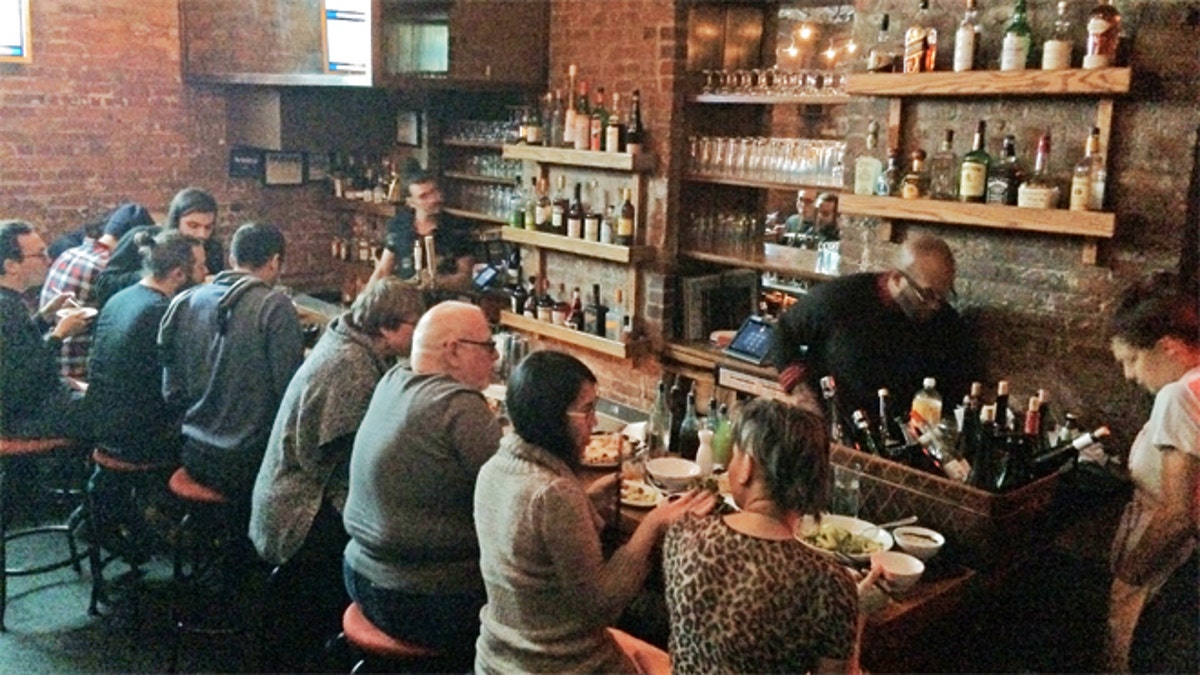 Mission Chinese has a brand new space in New York and it is a serious contender for best amount of bar seating. Upstairs when you enter there is a bar and multiple tables for walk-ins that serve the full menu. But then if you take a walk downstairs through a mirrored hallway, you'll end up in another full-menu bar. Choose the front for more seating or the downstairs bar for the secretive ambiance. Order the salt cod fried rice, the lamb ribs and, surprisingly, their wood-oven pizza.
If the Bar is Full: Walk out of Chinatown and into the Lower East side for fried chicken at Birds and Bubbles
11. The Musket Room: 265 Elizabeth St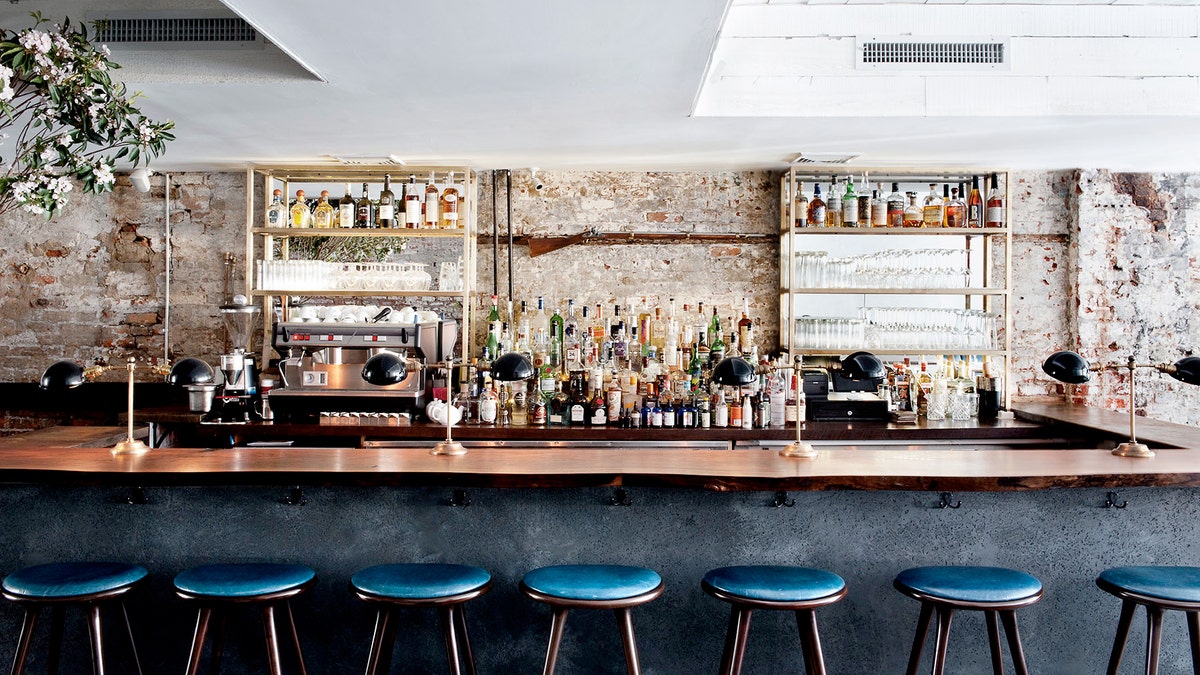 New Zealand may not be on your culinary radar, but the exquisite execution of chef Matt Lambert's dishes should be. The Musket Room opened last year and almost instantly received a Michelin star. It normally would be a spot for a special occasion, but you can grab a drink and one of the restaurant's quirky dishes like 'The Chicken and the Egg' at the bar instead.
If the Bar is Full: A few blocks away, Estela can be quite crowded but small dishes like beef tartare with sunchokes can be worth the wait as well.