New gourmet Panda Express restaurant lets you customize your food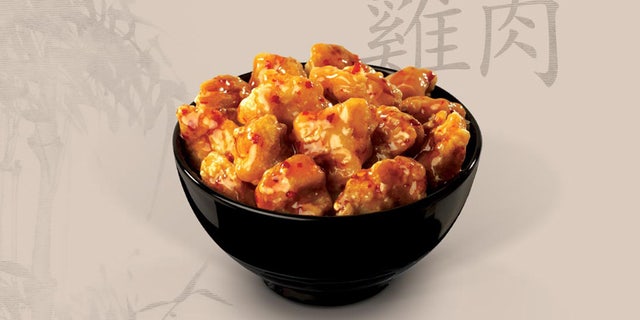 The Chinese-American fast food chain, Panda Express, is entering the expanding fast-casual market with a new restaurant concept that will allow customers to customize food from an upscale menu.
According to Los Angeles Magazine, the Panda Express Innovation Kitchen moves away from the regular food court fare and lets diners to pick a base—rice, chow mein, salad or scallion pancake—and top (or fill) it with a variety of mains that fall into categories like "Panda Classics," "Chef's Creations," "Veggies" and more. Panda Express' concept is similar to ShopHouse, Chipotle's recent foray into Asian cuisine.
Try a spicy, Asian-inspired sauce and then top with a variety of finishings like fresh papaya slaw or fried wontons. The Innovation Kitchen offers customized sandwiches, such as a scallion pancake burrito stuffed with the chain's famous Orange Chicken and your favorite fried rice.
The offerings go beyond food options, too. Patrons can also customize their own drink at the Panda Tea Bar stand. Add boba—tapioca balls used bubble tea—chia seeds, pudding, or jelly to a range of beverages including traditional hot or iced teas, as well as fruit and blended ice concoctions.
The interior has a sleek, modern furnishings including contemporary lighting and bonsai relief artwork. Sit back and watch a big screen TV while chowing down on your chow mein and enjoy complimentary Wi-Fi access.
So far, the only restaurants is Pasadena, California, but it has already received many positive reviews on Yelp.