McDonald's to offer all soft drinks for $1, all McCafe beverages for $2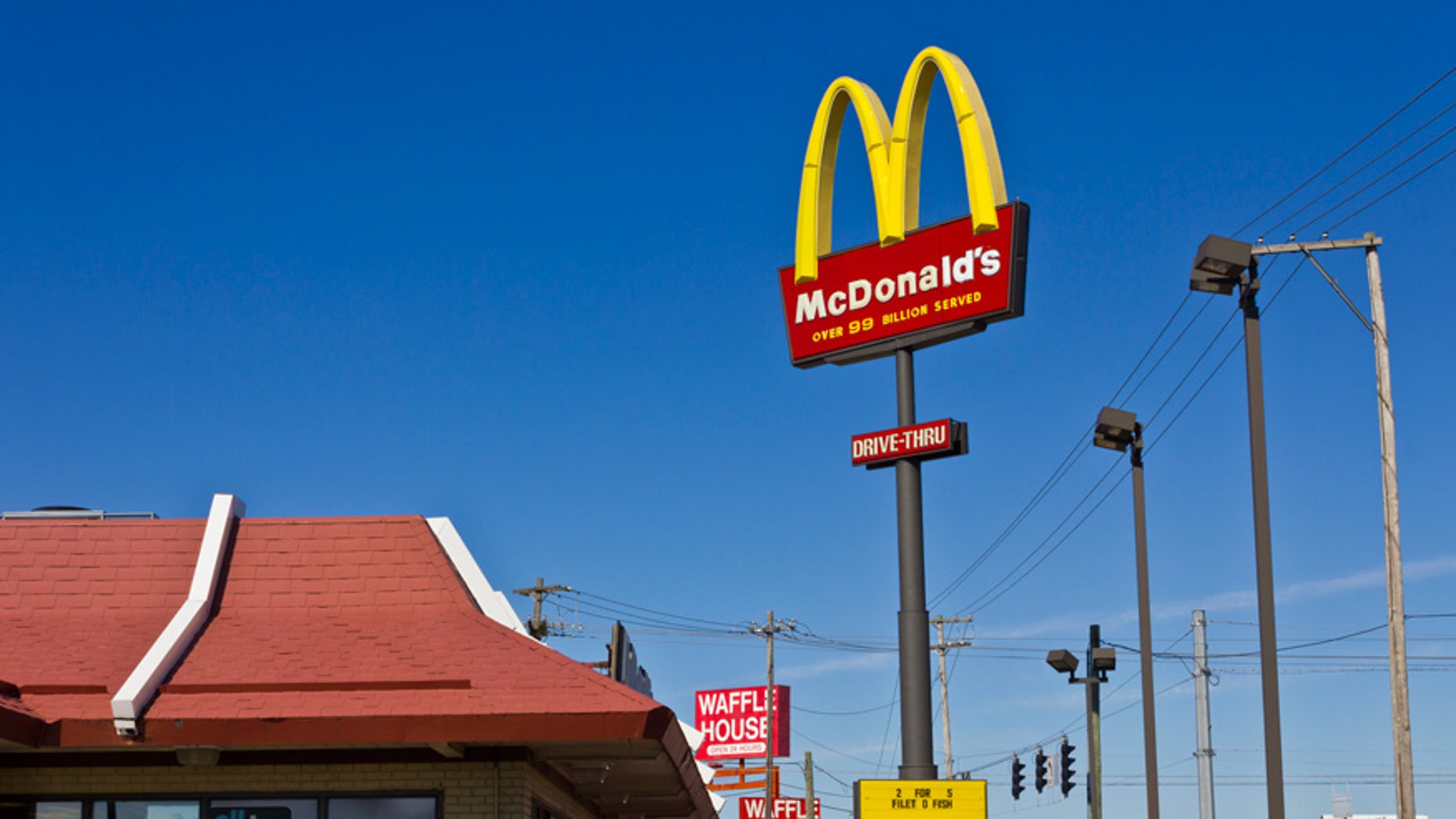 Following recent promotions like all-new Shamrock Shakes and differently sized Big Macs, McDonald's is now taking a more traditional approach to attracting customers: They're slashing prices on their drink menu.
Starting in April, McDonald's will be offering soft drinks of any size for just $1. And for a limited time, the restaurants' McCafe beverages, which include frappes, smoothies, and espresso drinks, will be available for just $2.
McDonald's plans to plug the promotion with a national advertising campaign, reports Bloomberg.
DOES MCDONALD'S NEW SHAMROCK SHAKE STRAW ACTUALLY WORK?
The fast-food giant has yet to issue a press release about the promotion, but Business Insider reports that the company's 2016 sales — which dropped 2.1 percent over the previous year — may have spurred the move.
Business Insider also points to the declining price of groceries as another factor that may be influencing McDonald's decision to cut prices.
This wouldn't be the first time in recent memory that McDonald's aimed to revive slumping sales with cheaper menu items.
In 2016, shortly after nixing its Dollar Menu, McDonald's introduced the McPick 2 deal, which offered customers the choice of two items (from a special section of the menu) for just $2. Weeks after its debut, however, the company overhauled the promotion entirely, changed the menu options, and raised prices to $5.
"Demand has been a little weak," analyst Jack Russo of Edward D. Jones & Co. tells Bloomberg. "A lot of these guys think they've got to keep promoting to keep people coming in the door."
FOR MORE FOOD & DRINK FEATURES, FOLLOW FOX NEWS LEISURE ON FACEBOOK
Adam Salgado, a vice president of marketing for McDonald's, is more optimistic about the drink deal, telling Bloomberg that he views it as "another layer of great value" for McDonald's customers.
"We know that there are budget-conscious consumers out there," added Sadalgo. "Value will always be a part of our strategy."