McDonald's customer attacked while holding her child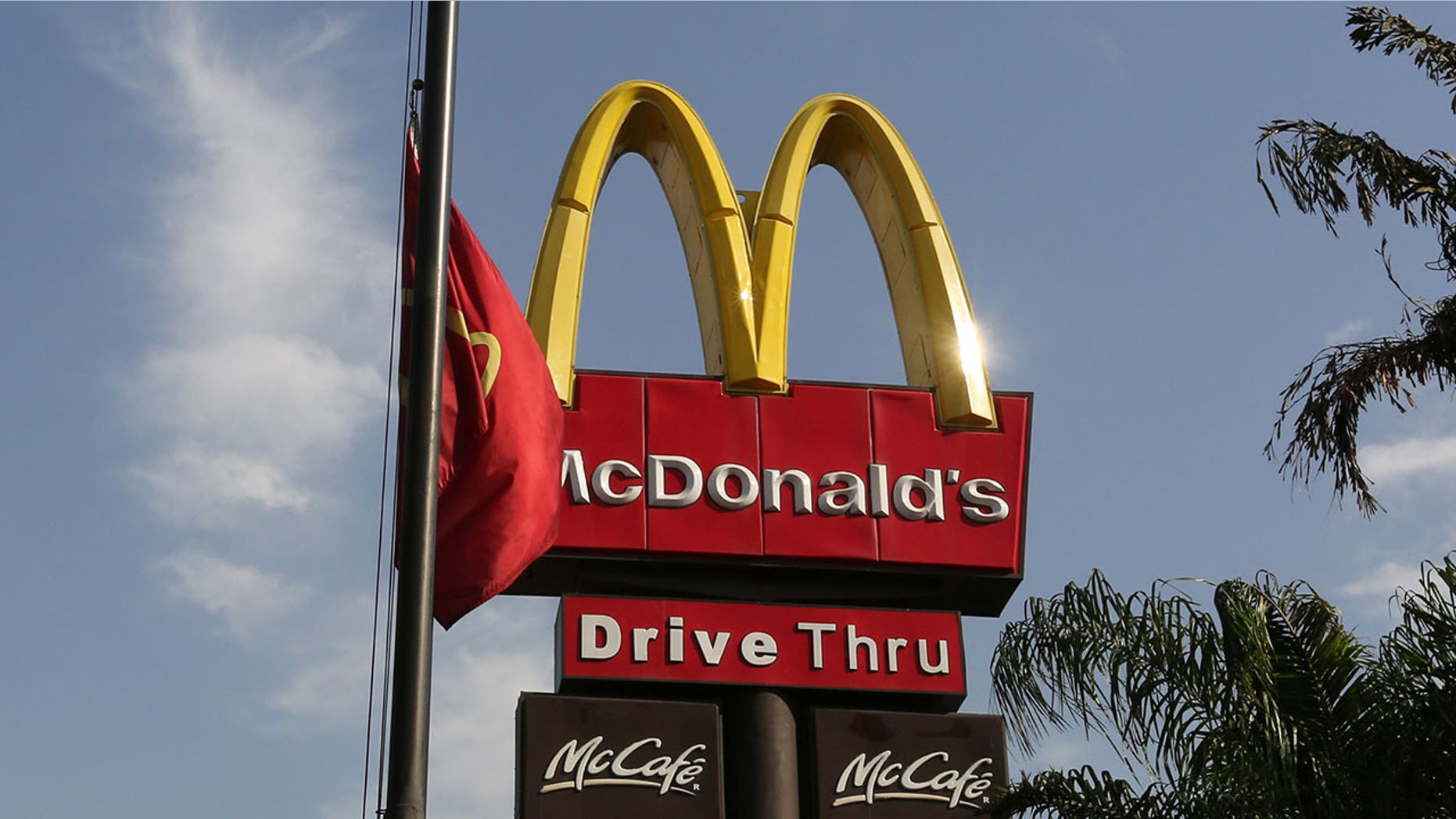 A customer at a Houston McDonald's was caught on tape attacking another customer who was holding a child because she was "tired of being called the names she was being called."
The unnamed woman is seen dumping a cup of ice on another female customer, Carla Deleon's head in a video recorded by Dexter Kennedy.
Kennedy told ABC13, "I heard the female say she was tired of being called the names she was being called. She came over there with a cup that she had and poured it on the lady that was calling her names."
FANS CALL FOR MCDONALD'S 'BOYCOTT' FOLLOWING SZECHUAN SAUCE SNAFU
The Mirror reports that DeLeon had called the woman a "stupid a—." The woman demands a cup from the staff behind the counter and then leaves, hurling insults at DeLeon who is standing next to her child waiting for their food.
WARNING: This video contains strong language.
DeLeon keeps calling the unidentified woman a "ghetto a—b----," while the woman fills the drink and retorts with insults of her own.
The woman then pours a drink on DeLeon while she has her child in her arms, which begins the brawl. DeLeon reaches out to grab the woman and the woman punches her.
The fight continues until a man, identified as another McDonald's worker, comes between the women and tries to break it up.
Since the video was uploaded, it has been seen millions of times.
"People have their feelings," Kennedy said. "You don't know what type of mood someone is in when you're talking to them in an inappropriate way. I'm sure it's not something they want to do again."
FOLLOW US ON FACEBOOK FOR MORE FOX LIFESTYLE NEWS
DeLeon – who is pregnant in the video with her fifth child – is pressing charges against the woman for hitting both her and her 3-year-old daughter, who she said suffered a swollen cheek and a scratch from the violent altercation.
"How sad is it that you're going to hit somebody with a baby in their arms and I already stated I was pregnant on top of that?" DeLeon asked ABC13.
DeLeon said the woman was the aggressor and that she was just protecting her daughter.
"She was scared, and I turned around to look and the woman said, 'What are you looking at (expletive)?' I said I just wonder what my daughter's looking at. That's it," DeLeon said.
Despite the injuries, the Houston Police Department said they were not called out to McDonald's that day.
UPDATE: This article has been updated to show that the fight took place between two customers. It was initially incorrectly reported that a McDonald's employee was involved in the altercation.