Mast Brothers blasted after fudging truth about its chocolate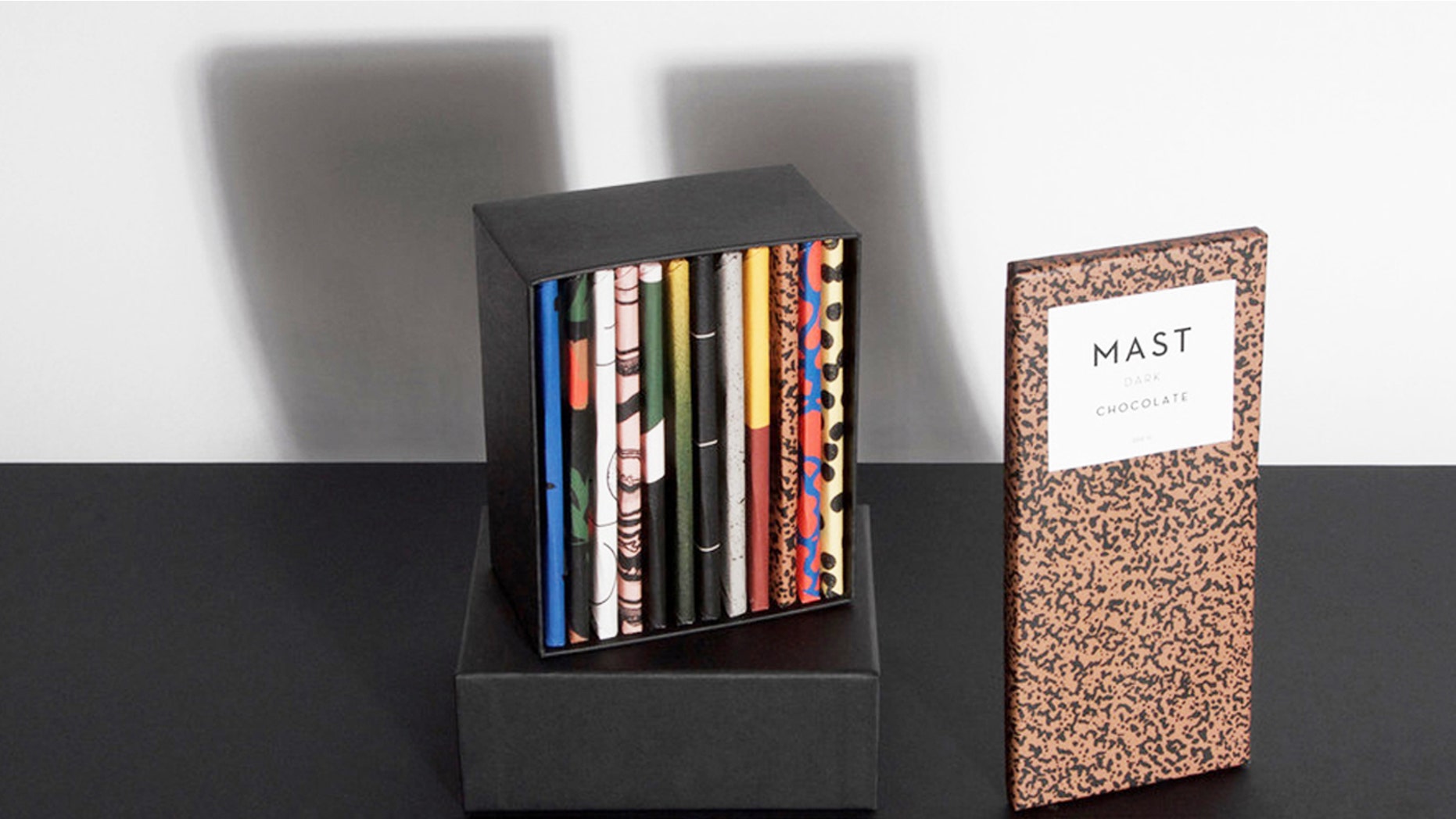 It's a cocoa controversy for the ages.
Brooklyn-based chocolatier Mast Brothers is known for pricey, handcrafted "bean-to-bar" sweets infused with unusual ingredients like olive oil and sheep's milk.  A standard bar goes for about $10 and comes in colorful wrapping.
But after a food blogger charged that the Mast Brothers--real life brothers Rick and Michael Mast--of using pre-made chocolate in its sweets, the duo have been forced to back track on claims that they've always made all of their own chocolate from scratch.
Founded in 2007, Mast Brothers rose to fame for pioneering "single estate and single origin" chocolate—meaning the beans used in one bar all originated from the same locale and, in some instances, the same farm.
Hipster darlings of the sweets world, they reportedly got their start grinding beans in their Williamsburg Brooklyn apartment.
Over the years, they've amassed accolades including a James Beard nomination for their cookbook, and splashy partnerships with of-the-moment brands like Rag & Bone and Shake Shack. Their chocolate is sold in Whole Foods and at hundreds of gourmet retailers throughout the country. They even have a their own shop in London's trendy Shoreditch neighborhood.
But despite the chocolate's popularity, some critics call the bars' texture "chalky" and have branded the taste as "stale."
"If you were to ask the world's top chocolate reviewers to rate bars, Mast Brothers would hit in the bottom 5 percentile," Clay Gordon, a Good Food Awards judge and the author of "Discover Chocolate," told Slate in March. "There are defects in every bar, and the chocolate is bad."
But it wasn't until a four-part exposé appearing on Scott Craig's DallasFood.org blog earlier this month that people outside the chocolate world took notice.
In his piece, Craig calls the brothers the "the Milli Vanilli of chocolate," accusing them of melting down premade chocolates from French manufacturer Valrhona and repackaging them as original Mast creations.
"It cannot be proven that the Masts never made any chocolate from the bean during that time," writes Craig. "However, the Mast Brothers repeatedly, consistently presented themselves to the media solely as bean-to-bar chocolate makers. Had any of their output been remelted chocolate—whether ten percent, fifty percent, or one hundred percent—it would justify the belief that the Mast Brothers had defrauded the press and public."
Craig—who obtained emails between the brothers and Valrhona about sample transactions-- alleges that the duo have been willfully misleading the public and buyers about the specialty bars.
On Sunday, Rick and Michael Mast told the New York Times that their chocolate making process hasn't always been 100 percent bean to bar.
Rick Mast admitted that in the early days, the company did use high-quality industrial chocolate—what is known in the industry as couverture—to make some of their bars before establishing their now signature bean-to-bar process.
After Craig's article, the co-founders posted a note online, a spokeswoman told FoxNews.com. They re-issued a more comprehensive explanation and apology on Sunday after the Times story was released.
"To set the record straight, before we opened our first chocolate factory, my brother and I experimented and honed our craft constantly for nearly a year," writes Rick Mast. "At that time, in addition to making chocolate from bean to bar, we also tested with couverture Valrhona."
He goes on to say that while these so called "re-melted" bars were sold at a weekend market, they were not $10 but $5-$7 and the brothers only generated a "modest revenue" from the sale of the Valrhona origin bars.
He goes on to say that the company never claimed to make all bars "exclusively from bean to bar in those early days" but that they did describe themselves as such since it was partially true.
Mast also told the Times that they were transparent "to anyone that asked" where those bars came from, but Craig says all his e-mail inquiries were not returned.
The Masts say today, they're a "100% bean to bar chocolate maker" and that any allegations that they are currently using couverture are not true.
But some --including fans--have started questioning the brand.
Craig contends that the Masts were not candid about their practice from the beginning, and that's a problem.
The Mast brand is "one of authenticity, one of care, obsession, commitment, integrity, transparency, all of that," writes Craig. One small lie can be devastating to a brand that's built an empire in an industry where "trust is everything."