Hawaii farmer's 6-pound, 11-ounce avocado may break world record – if its lasts long enough for authentication
Holy guacamole! Now, that's an avocado.
One Hawaiian farmer is making headlines for growing a 6-pound, 11-ounce avocado that, in theory, is large enough to smash the current world record — but may be unlikely to win official recognition anytime soon.
Last week, local media in the Aloha State reported that Kona farmer Kenji Fukumitsu harvested the mammoth avocado at his family farm, possibly breaking the Guinness World Record as the heaviest avocado, Hawaii News Now reports.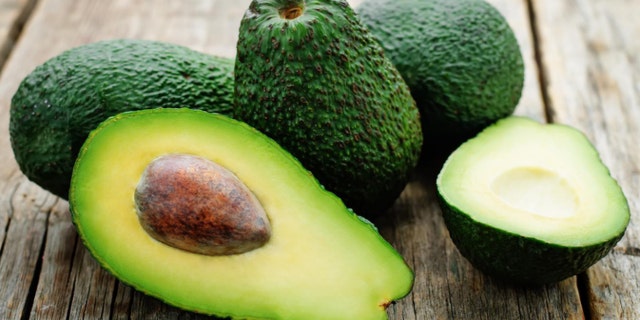 As noted by West Hawaii Today, the crown is currently held by a 5-pound, 8-ounce fruit that Felicidad Pasalo, also of Hawaii, presented from Hilo last year.
For context, a typical avocado weighs roughly 6 ounces, as per The New York Post.
HUMMUS BRAND CHANGING NAME IN WAKE OF #METOO MOVEMENT
Though Fukumitsu's find should take the top prize, one friend of the farmer said that he likely won't nab the title he deserves for the "very special" treasure, as the Guinness authentication process can take up to three months — far beyond the all-too-short shelf life of an avocado.
"We contacted Guinness, got online. The problem is they have to have someone to authenticate… which takes 12 weeks. Well, this baby isn't going to last 12 weeks, so that's why we called the news," Dr. Joy McElroy said, according to UPI.
FOLLOW US ON FACEBOOK FOR MORE FOX LIFESTYLE NEWS
Fukumitsu, meanwhile, says he isn't too fazed by the thought of winning fame and glory for the fruit.
"We didn't think nothing of it," he said of his avocado commerce. "We just pick and eat it. And we sold some."
Fukumitsu claims that the fruitful tree that the one-of-a-kind avocado sprouted from dates back to 1941, West Hawaii Today reports, which sits on the family farm in Holualoa that he runs today with his son, Milton.
CLICK HERE TO GET THE FOX NEWS APP
"We had these trees during the war, so it was 1941, '42," Fukumitsu said. "The G.I.'s used to take them and eat them, and they said they were good."
He continued to muse that he remains unsure exactly why this particular tree was able to grow such a large avocado.