George H. W. Bush still hates broccoli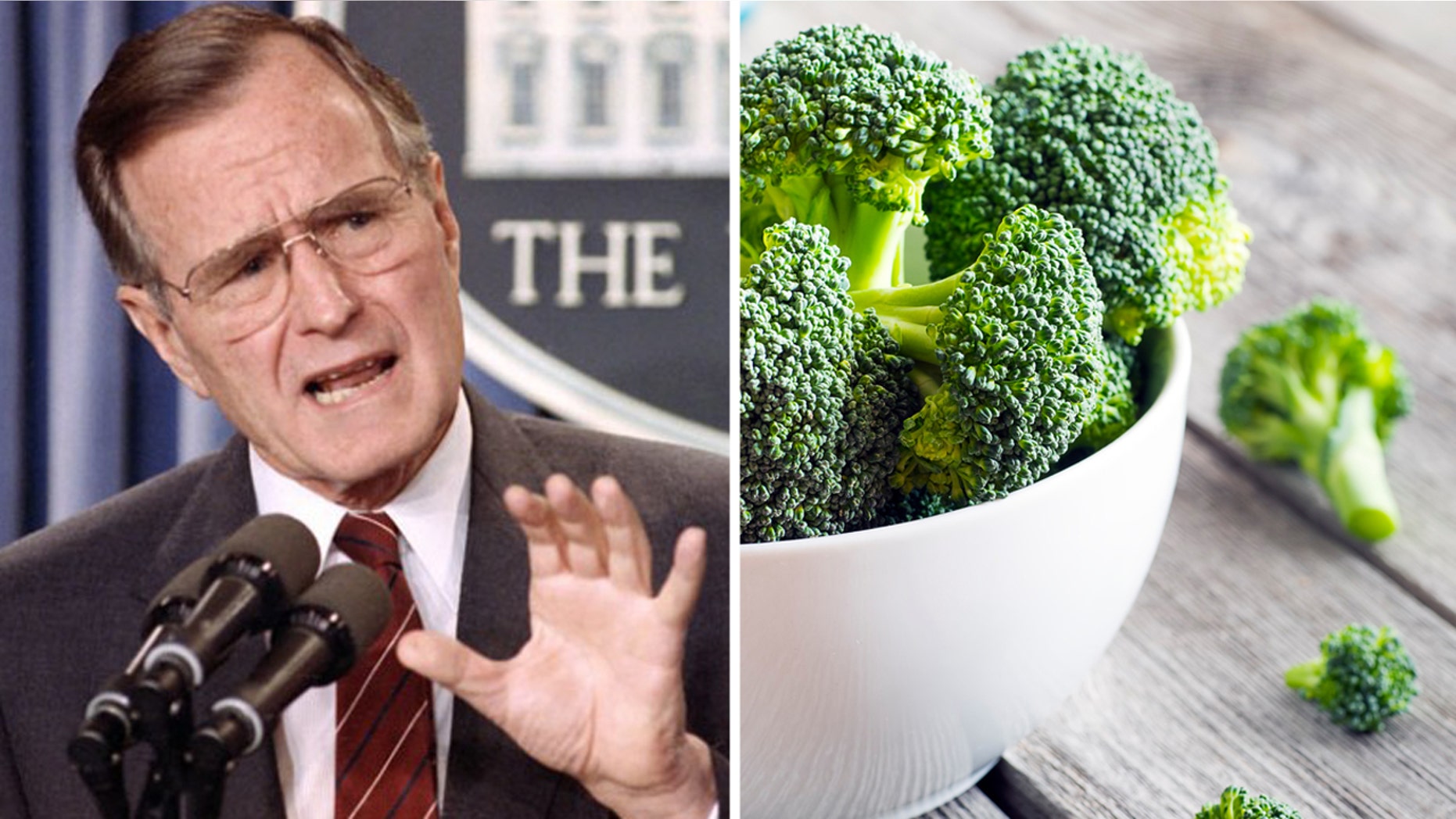 A lot of people don't like broccoli.
The cruciferous, tree-like vegetable has been maligned by kids all over the world in everything from Disney movies to YouTube clips.
But one of America's most famous broccoli haters—former President George H. W. Bush— is still being forced to defend his stance against the veggie, over 25 years after declaring "no more broccoli!"
On Saturday, Bush tweeted a picture of a handwritten note from a 5-year-old named Cooper.
"Last night, when we ate, we had meat, sweet potatoes and broccoli!" Cooper says.
"My grandma told me that you do not like broccoli and never want it served. I just want you to know that I love broccoli!"
Cooper goes on to say that he finished all of his veggies and ends with a simple hope for the former president, "Mr. President, broccoli is really good for you. I wish you liked broccoli like I do."
Broccoli may be good for you but Bush, 92, who celebrated his 90th birthday by skydiving, must be doing something right when it comes to a healthful diet.
Cooper's well-meaning note still wasn't able to convince the lifelong broccoli hater that he should take up eating the vegetable in his later years.
"Proud of young Cooper's interest in healthy eating," the former President Tweeted.
"His declared love of broccoli is genuine, if also unpersuasive."