French fries in Europe expected to be an inch shorter this season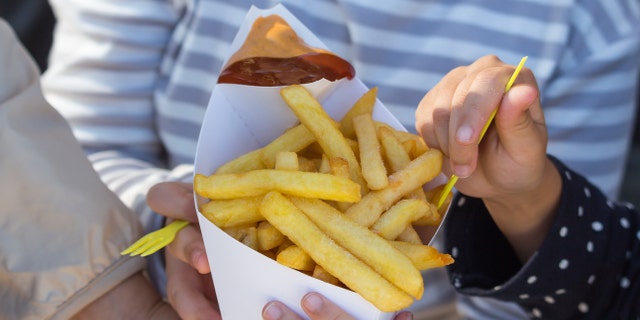 A potato shortage in Europe is expected to effect the shape and size of french fries in the region.
Belgium, France and the U.K. are experiencing the shortage – which, according to Food & Wine is not so much a lack of potato yield, but disappointing growth with the potatoes produced. Belgian potato farmers reported smaller size spuds because of an unusually hot and dry summer, the publication reports.
MAINE RESTAURANT RESPONDS TO 'DISTURBING' COMMENTS AND 'HOSTILE' CUSTOMERS ANGRY OVER FRENCH FRY CHANGE
"Because the potatoes are smaller at the moment, we will all be eating smaller chips," Pierre Lebrun, head of the Walloon Potato Growers' Association, told the Sudpresse newspaper.
Belgium will be particularly affected as "frites" – or fries – are the country's signature dish. Belgium reportedly has over 5,000 friteries serving up the classic street food, which is usually eaten with mayonnaise.
KEEP POTATOES FROM TURNING BROWN WITH THIS TRICK
"It is a disaster in the fields that the farmers could not irrigate. We record losses of around 30%," Romain Cools, the secretary general of Belgapom, the country's largest potato grower, told The Guardian.
The drought and poor growing season will likely cause Belgium's fries to be noticeably shorter – about an inch on average. Though they are not the only country suffering.
FOLLOW US ON FACEBOOK FOR MORE FOX LIFESTYLE NEWS
"It's the same thing across southern England, the Netherlands, France and western Germany," Lebrun said.