Four-mile long beer pipeline coming to German music festival this summer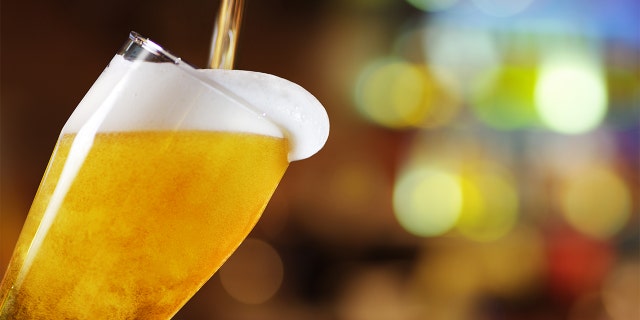 A heavy metal music festival in Germany is making headlines this week, but it's not about the tunes or the bands coming to down.
The Wacken Open Air Festival in Wacken, Schleswig-Holstein is burying a four-mile-long beer pipeline to keep attendees thirst for the country's best-known beverage satiated, according to Eater.
The pipeline, which runs two and a half feet below the venue, will funnel 400,000 liters (over 105,660 gallons) of beer to festival goers and will have enough pressure to pump six beers in six seconds, Salon reports.
The three-day summer event is expected to have bring in 75,000 attendees, who typically consume 5.1 liters of beer per person on average, according to Salon.
BUDWEISER BRINGS BACK 'AMERICA' BOTTLES TO SUPPORT US ARMED FORCES
Festival spokeswoman Frederike Arns told Deutsche Press Agentur the pipeline's purpose is about more than just drinking delicious suds. With the pipeline in place, the festival won't have to haul in truckloads of kegs, cutting down on traffic, protecting the grass and will allow the land to be farmed normally throughout the year, Salon reports.
The festival organizers commented about the pipeline on the event's official website, writing "The installation of the pipes and the enlarged drainage is a lasting investment in the infrastructure of Wacken."
FOLLOW US ON FACEBOOK FOR MORE FOX LIFESTYLE NEWS
The Wacken Open Air festival runs Aug. 3 through Aug. 5 with a lineup of over 150 bands including Alice Cooper, Marilyn Manson and Megadeath.