Dunkin' Donuts apologizes for sending Eagles-themed cups to New England stores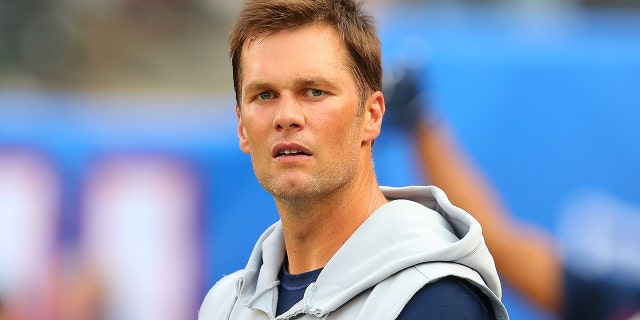 If it wasn't bad enough that Anheuser-Busch appeared to be actively rooting against the Patriots at Super Bowl LII, another beloved beverage giant has offended the people of New England, albeit unintentionally.
Earlier this week, Dunkin' Donuts was forced to apologize to Patriots fans after accidentally sending cups branded with the Philadelphia Eagles logo to stores in New England, NESN reported.
Photos of the cups that subsequently circulated on social media show they were printed with the message, "World Champions: The official coffee of the Philadelphia Eagles."
DOMINO'S PROMOTION, OFFERING FREE PIZZA TO PEOPLE WHO GET LOGO TATTOOED, BACKFIRES SPECTACULARLY
Dunkin' Donuts — which itself is headquartered in Canton, Mass., and located only about 10 miles from where the New England Patriots play their home games at Gillette Stadium — has since issued an apology and promised to replace the cups.
"We appreciate our loyal customers for bringing this to our attention, and we are taking steps to ensure all of our local stores are stocked with the correct cups," Dunkin' Donuts said in a statement shared with Fox News.
In a similar statement shared with NESN, Dunkin' concluded its message with "Go Pats."
Customers first started taking to Twitter and Facebook to complain last week, with some posting photos of the offending cups.
Patti Panzer, of Attleboro, Mass., even hypothesized that it "must be a joke" after her husband came home with one of the Eagles-emblazoned cups.
Panzer said she also happened to be in Philly over the weekend, but noticed that their Dunkin' locations were stocked with the correct Eagles cups, The Boston Globe reported.
SEE IT: MARYLAND CRAB RESTAURANT HITS BACK AT PETA WITH BILLBOARD
Dunkin' Donuts confirmed to the Globe that the cups were mistakenly sent to the Attlboro location, but it's unclear whether they made it to other Dunkin' shops.
However, Pete Blackburn, a journalist for CBS Sports, said he finds it hard to believe the incident was merely an "honest mistake."
"Call me a skeptic, but I've been on the internet far too long to believe this nonsense was just an honest mistake," he wrote. "Of all the teams to 'accidentally' send to New England stores, they just happened to ship the Eagles -- the one team that would sting most for Pats fans? Hmmmm..."
A representative for Dunkin' Donuts did not confirm when the correct cups will be fully restocked, or how many regions were provided with the wrong ones. At least one customer in Rhode Island appears to have received the right one, though.
FOLLOW US ON FACEBOOK FOR MORE FOOD & DRINK NEWS
The New England Patriots are scheduled to play the first game of the 2018 NFL season on Sunday, Sept. 9, at Gillette Stadium.