Drunkest days of the year revealed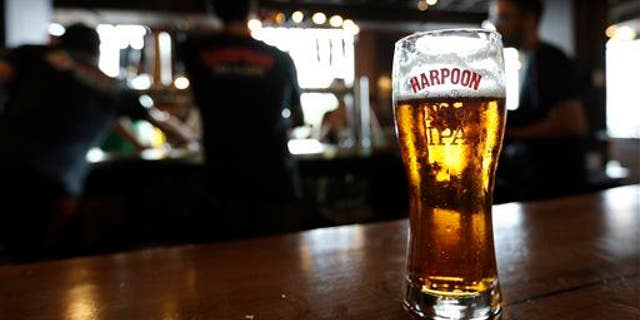 During the course of approximately the past year, Americans got drunkest on two days: New Year's Eve and the Saturday of St. Patrick's Day weekend. That's according to a study released by BACtrack, a company that makes smartphone-linked breathalyzers, Quartz reports—so the results should perhaps be taken with a grain of salt.
As Philip Bump notes at the Washington Post, "if you have a portable breathalyzer that you bring with you wherever you go, you probably drink more than the average person." Still, the results of the study may offer some insight into American drinking trends.
It seems the winter season is our favorite for booze, the Post reports. All but one of the 15 drunkest days came between December and March, Quartz notes (the other one was the Saturday before Cinco de Mayo).
On New Year's Eve, those tracked had an average blood alcohol content of .094%, matching March 15, on St. Patrick's Day weekend. The legal limit is currently .08% in all US states.
Among the other biggest drinking days were Jan. 25 (.093%), Feb. 15 (.092%), and Super Bowl Sunday (.091%). Interestingly, however, drinking may get people in more trouble in the summer than in the winter, the Post reports.
That's based on Bump's search of news articles mentioning phrases like "alcohol appears to have been a factor." (Read about what's probably the drunkest run of the year.)
This article originally appeared on Newser: These Are the Drunkest Days of the Year
More From Newser
Hoping to Fend Off Dementia? First, Stand on One Leg
Tinsel Was Once Dangerous to Kids