Deer crashes through restaurant window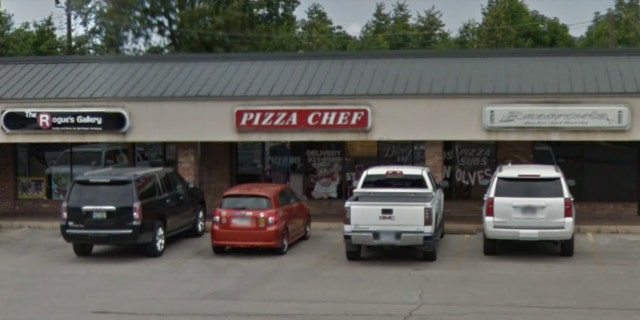 A pizza restaurant in Jonesboro, Ark., was shocked to discover an expected customer on Friday.
BLACK BEAR SMASHES BAKER'S CAR WINDOW, EATS 2 DOZEN CUPCAKES
Around 1:30 p.m., Pizza Chef owner Brian Harvey said a deer crashed through the glass door into the restaurant's side room.
"We were just doing our normal cooking in the kitchen," Harvey said to KAIT 8. "All of a sudden we heard a really loud crash of glass in the room next door. Went to see what it was and the first thing I saw was deer antlers. I don't know where he came from. He just came crashing through the front door."
Harvey and his staff were shocked by the deer's brazen entrance and went to see what was happening.
BEAR STEALS PIZZA FROM TENNESSEE RESTAURANT CUSTOMERS DINING ON PATIO
"That's the room he came into first. He knocked some chairs over, of course he broke the glass to the door," Harvey told KAIT8. "Then he wandered in to the main dining area. He didn't really break anything. He just left a trail of blood all over the restaurant."
No one was injured, except for the deer, who is believed to have suffered serious injuries and possibly a broken leg – though, he has not been found after fleeing from the restaurant.
FOLLOW US ON FACEBOOK FOR MORE FOX LIFESTYLE NEWS
Harvey said the restaurant was forced to close temporarily to clean and sanitize the facilities, as well as replace the door.
As of Saturday around 1 p.m., Pizza Chef announced on Facebook that it had reopened and the door had been replaced.
Animal control is reportedly seeking the injured deer.